The Latest MLB Odds – Compare the Best MLB Odds and Lines
The MLB season is a long 162-game season with many twists and turns. As such, MLB odds are constantly changing and it can be difficult to keep up with the latest news and line trends.
With that said, we've put together a helpful MLB odds guide so that you can easily compare the best MLB odds across all major sportsbooks and make informed decisions on how to bet on MLB. Continue reading to compare the latest MLB odds for this season.
Comparing 2022 MLB World Series Winner Odds
To get started, let's take a look at the latest World Series odds from some of the top online sportsbooks. By viewing a comparison chart such as this one, you will clearly see the price differences across sportsbooks and identify valuable odds and picks for potential World Series winners.
| | | | | | | |
| --- | --- | --- | --- | --- | --- | --- |
| Team | BetOnline | XBet | MyBookie | BetUS | Bovada | Sportsbetting.ag |
| New York Yankees | +400 | +360 | +360 | +450 | +425 | +400 |
| Los Angeles Dodgers | +450 | +380 | +380 | +450 | +425 | +450 |
| Houston Astros | +750 | +540 | +540 | +700 | +650 | +750 |
| New York Mets | +800 | +630 | +630 | +700 | +700 | +800 |
| San Diego Padres | +1200 | +970 | +970 | +1400 | +1400 | +1200 |
| Toronto Blue Jays | +1200 | +960 | +960 | +1100 | +1000 | +1200 |
| Atlanta Braves | +1400 | +1200 | +1200 | +1400 | +1400 | +1400 |
| Milwaukee Brewers | +1600 | +1250 | +1250 | +1600 | +2000 | +1600 |
| Chicago White Sox | +2500 | +2100 | +2100 | +2000 | +2500 | +2500 |
| St. Louis Cardinals | +2500 | +2500 | +2500 | +2800 | +3300 | +2500 |
Explore Our Sportsbook Reviews
How do MLB Odds Work?
MLB odds are an indication of how much you could profit by betting a specific odd or betting line. MLB odds are set by expert bookmakers who leverage a variety of different factors ranging from computer analysis, matchup history, and injury reports among other factors.
Explaining MLB Odds
MLB odds are not just limited to World Series odds. In fact, online sportsbooks offer MLB odds on each and every regular season game, postseason game, and specific outcomes related to a game or the season as a whole.
To set the odds, sportsbooks review each team's roster, injury list, in-game matchups, previous results, and other key considerations that may impact the outcome of a game.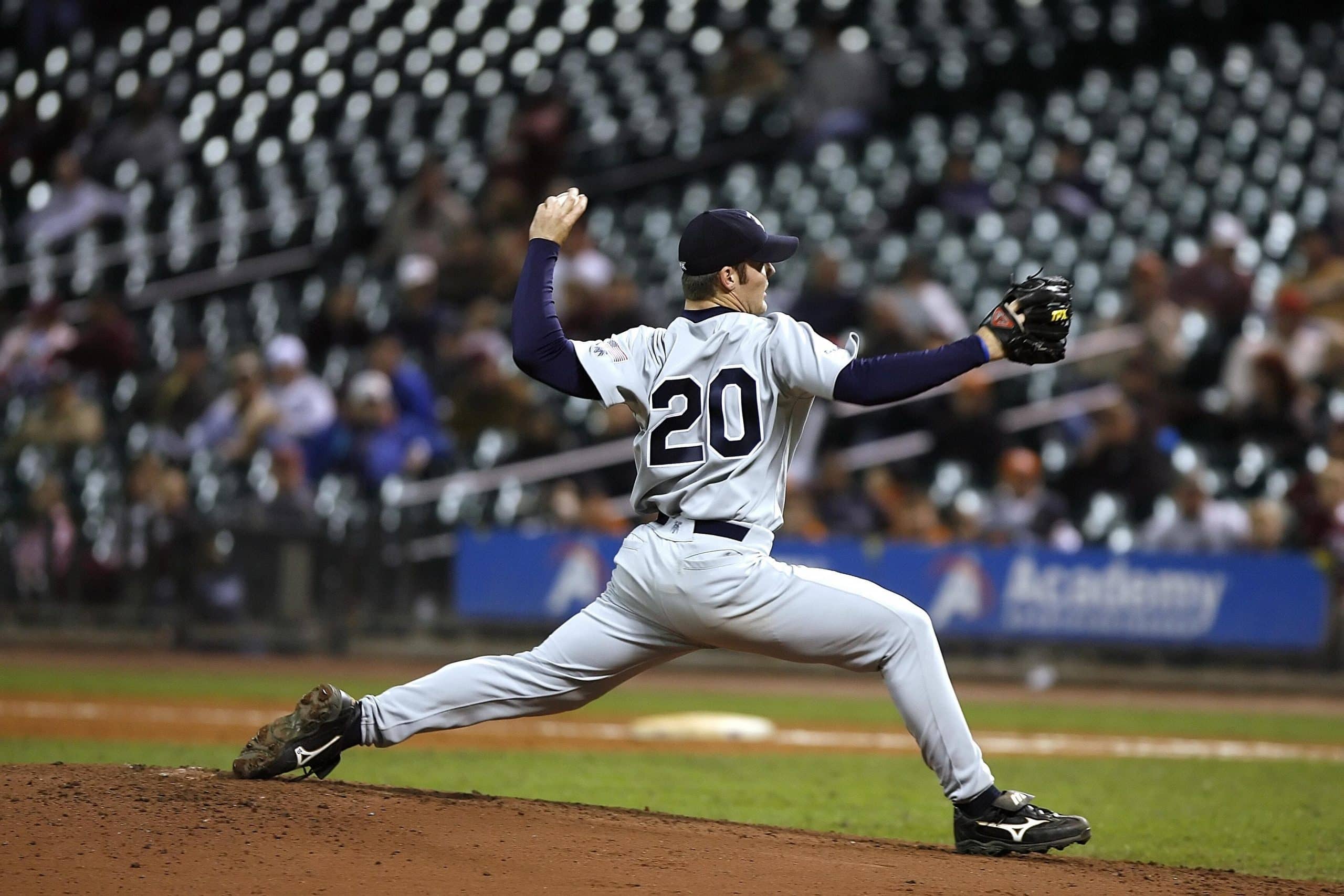 After reviewing each game, oddsmakers release their MLB odds. The most common odd is the moneyline – which are odds for either team winning the game regardless of how or the final score. Typically, there is a favorite and an underdog. However, sometimes the teams are evenly matched and the odds are the same.
Additional MLB odds include run line (point spread), over/under total runs, prop bets and other combinations of prop bets or alternative lines.
When it comes to setting odds most experts work in Las Vegas for major sportsbooks. These odds are often referred to as MLB Las Vegas odds. These odds are fairly similar to the MLB odds found on online sportsbooks. Moreover, the oddsmakers use similar factors to calculate their odds.
How to Read MLB Lines
Reading MLB lines is fairly simple once you've had it explained to you one time. MLB lines are presented in what is called an American format, which means they have either a plus sign (+) or a minus sign (-).
Here's a quick example:
Los Angeles Dodgers to beat the San Francisco Giants at -120
San Francisco Giants to beat the Los Angeles Dodgers at +140
In this example, the Dodgers are the favorite (indicated by the minus sign) and the Giants are the underdog. The minus sign shows you how much you would need to bet to profit $100. Here, you would need to wager $120 to net $100 in profit. However, you can bet any amount you'd like – the profit will just adjust accordingly.
Conversely, a $100 bet on the Giants at +140 will net you $140 profit as they are deemed the underdog, meaning they are less likely to win.
Types of MLB Odds Available
The most common MLB betting lines or MLB odds will fall under one of the following categories: game odds, live odds, future odds, and parlays. Let's dive deeper into each.
Game Odds
Game odds are MLB lines that are specifically related to an individual game. Sports betting apps and betting sites release these odds before the game starts so that you can place your bet before the game starts and lock in the pre-game odds that they posted. Note, there are specific types of game odds to consider.
Moneyline
The easiest game odd to bet on is the moneyline. Here, you are picking a winner regardless of the score. Bookmakers will adjust the odds to account for favorites and underdogs.
Below is an example of how moneyline odds are presented. Here, the Dodgers are given a higher chance of winning relative to the Giants.
Example: 
| | |
| --- | --- |
| Team | Odds |
| Los Angeles Dodgers | -120 |
| San Francisco Giants | +130 |
Run Line
The run line refers to an MLB betting line that factors in the number of runs a team will win or lose by. Here, you can bet both sides of the run line. In other words, you can bet that a team will win by "x" number of runs or more. Or, you can bet that a team will lose by "x" number of runs or less – and if they win outright you would also win your bet.
When viewing the run line odds, you will see the American odds format plus additional numbers, which indicate the run line.
Example: 
| | |
| --- | --- |
| Team | Odds |
| Los Angeles Dodgers -1.5 | +120 |
| San Francisco Giants +1.5 | -140 |
Here, if you bet the Dodgers, they would need to win by at least 2 runs. If you bet the Giants they would need to lose by one run or win the game. Because runs are difficult to come by in MLB, oftentimes you will see positive odds for a team that is favored as winning by a particular margin can be less likely versus winning outright.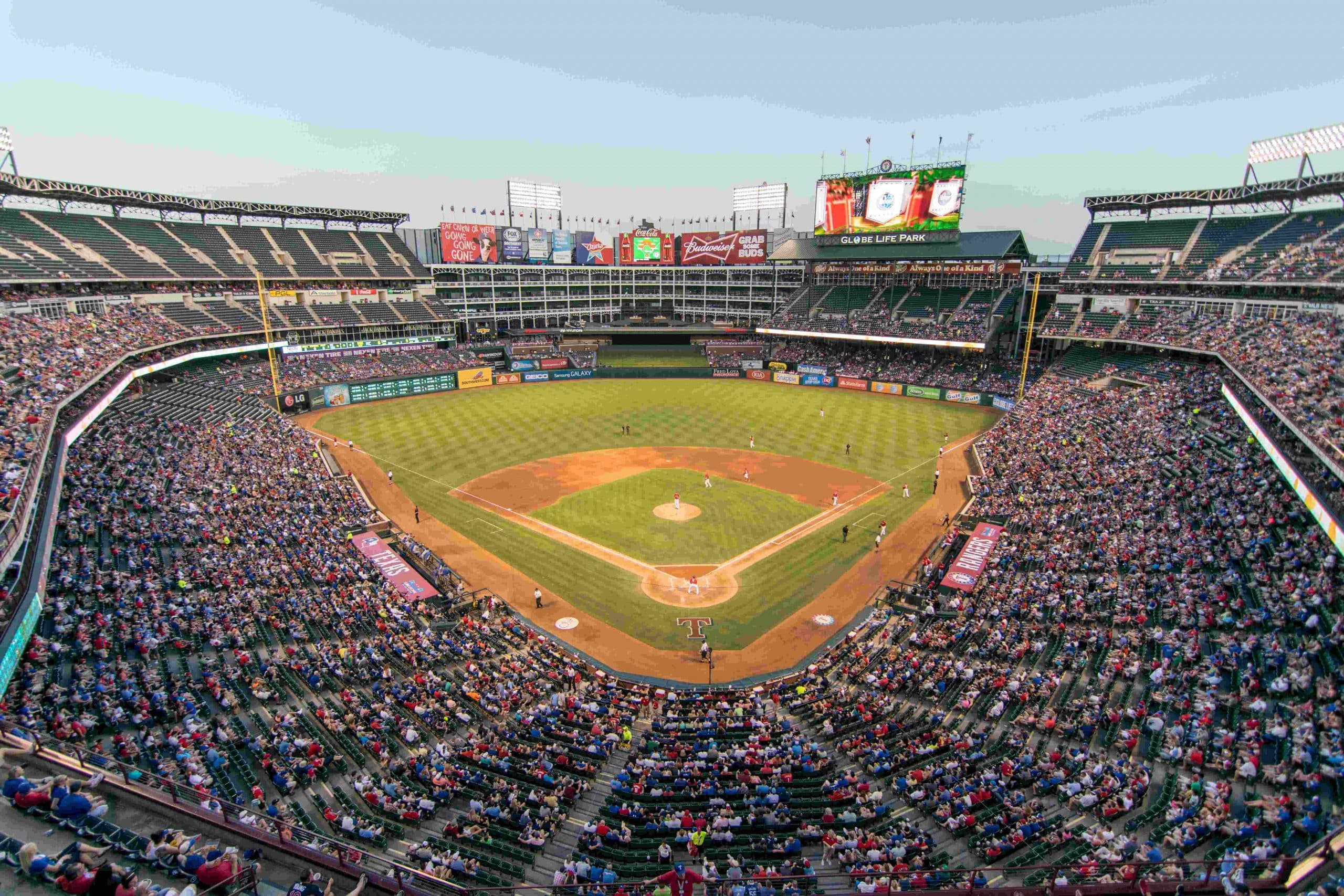 Total Runs
Total runs is an MLB odd that refers to the total number of combined runs scored in a game. Additionally, sports betting apps will also post total run odds for individual teams and portions of the game (e.g. first five innings). However, the most popular is the combined total over/under for an entire game.
Example: 
| | |
| --- | --- |
| Team | Odds |
| Over 9.5 runs | -110 |
| Under 9.5 runs | -110 |
Prop Bets
Prop bets, or proposition bets, are bets that focus on a particular outcome that will occur within a game. Within the context of MLB game odds, prop bets usually refer to bets placed on events such as whether will there be a run in the first inning or will the game go extra innings.
Additionally, within prop bets, there are player props. These are events that pertain to a particular player. For example a player prop bet might be Mike Trout to hit 2 home runs in a game.
Example: 
| | |
| --- | --- |
| Team | Odds |
| San Diego Padres to score first | -150 |
| Arizona Diamondbacks to score first | +140 |
Futures Odds
Future odds are similar to prop bets in a way but they pertain to season outcomes versus a particular game. MLB playoff odds and MLB MVP odds are among some of the more common future bet options across sportsbooks offering MLB odds.
World Series Winner
Prior to the start of every season, sports betting sites and apps release World Series future odds, which list out every team's odds to win the World Series. As the season progresses, oddsmakers adjust their World Series future odds.
For example, a team that was an underdog may be overperforming relative to their pre-season expectations and oddsmakers will increase their odds to account for their play.
Example: 
| | |
| --- | --- |
| Team | Odds to Win World Series |
| New York Yankees | +400 |
| Los Angeles Dodgers | +450 |
| Houston Astros | +750 |
Conference and Division Winner
Conference and division winner future bets are another popular MLB playoff odd that sportsbooks post before every season and constantly update as the season progresses. With these bets, you don't have to pick a team that will win it all, as long as they win the division or make it to the world series (depending on which you bet), then you will win your future bet.
Example: 
| | |
| --- | --- |
| Team | Odds |
| Los Angeles Dodgers to win NL West | -250 |
| San Francisco Giants to win NL West | +140 |
| Colorado Rockies to win NL West | +1200 |
Player Award Winners
Sportsbooks will also release and refresh future odds related to major player awards such as MLB MVP odds, rookie of the year odds, Cy Young odds, manager of the year odds, and more.
Additionally, some online sportsbooks offer unofficial awards that relate to statistical categories. For example, you may be able to bet on who will hit the most home runs in a season or have the most RBIs.
Example: 
| | |
| --- | --- |
| Team | Odds |
| Aaron Judge to win the AL MVP award | -200 |
| Shohei Ohtani to win the AL MVP award | +200 |
| Yordan Alvarezto win the AL MVP award | +450 |
MLB Parlay Odds
MLB parlay odds or parlay bets allow you to combine multiple bets into one ticket or wager as opposed to betting on each individually. Because you are combining your bets into one wager you will need each and every outcome to successfully win your favor to win your parlay bet. As such, the payouts are usually larger because the likelihood of winning decreases as you add more bets to your parlay.
For instance, a three-leg parlay may look something like this:
New York Yankees to beat the Baltimore Orioles at -120
Los Angeles Dodgers to beat the Colorado Rockies at -135
Philadelphia Phillies to beat the Cincinnati Reds at -150
If you had $30 to bet, you could bet $10 on each game. Or, you could bet $30 on the parlay ticket to increase your potential profit as the parlay ticket odds will be adjusted based on the combined odds for all three outcomes to occur.
Again, you must successfully win each bet for a parlay bet to cash. If one team loses then your parlay bet is busted and you lose your initial wager amount.
Live MLB Odds
Online sports betting apps are notorious for offering live MLB odds or in-game wagering. This feature allows you to bet on a game as it is unfolding live versus having to just rely on game odds that were posted before the first pitch.
Sportsbooks will constantly refresh their odds based on the real-time events unfolding at each game. Typical live MLB odds include updated run line odds, updated moneyline odds, and updated total run odds, and sometimes sportsbooks will offer live prop bet odds as well.
Live odds are a great way to take advantage of updated pricing. For instance, a team like the Dodgers may be massive favorites against the Rockies at -225 but if the Rockies score first the live odds for the Dodgers may update to something like -115, which allows you to profit more if you were to bet the Dodgers at -115.
How to Sign Up and Find the Best MLB Odds
Signing up for online sportsbooks is a quick and painless process that only takes a few minutes. After you complete the registration process, you will be able to view and compare MLB odds, including playoff odds, awards odds, and live MLB odds.

Below is a step-by-step process on how to sign up to view MLB odds at BetOnline, one of the best online sportsbooks available.
To visit BetOnline, click here, then click the "join" button on BetOnline's homepage.
Next, enter basic personal information at BetOnline. Then, hit "create account" to proceed.
After entering your information, select the "cashier" option and choose a deposit amount and method.
When depositing for the first time be sure to use a promo code to claim BetOnline's new player welcome bonus.
Once you've entered your deposit amount and promo code confirm the transaction to proceed.
Now you'll be set up with a BetOnline account and can view MLB odds. Click "sports" on the dropdown menu.
Find "baseball" and click it. You'll be taken to the main MLB odds page where you can browse odds and place your first bet.
Past MLB Champions' Odds
As we've discussed throughout this guide, MLB odds are constantly adjusted throughout the season. Preseason odds are not the same as the odds you will see in June or October, or any month for that matter. The below table highlights the preseason odds for previous champions of the MLB. You can clearly see that some teams were not the favorites yet ended up winning the World Series.
| | | | | |
| --- | --- | --- | --- | --- |
| Season | Champion | Preseason Odds | Losing Team | Series Score |
| 2021 | Atlanta Braves | +1000 | Houston Astros | 4-2 |
| 2020 | Los Angeles Dodgers | +385 | Tampa Bay Rays | 4-2 |
| 2019 | Washington Nationals | +1600 | Houston Astros | 4-3 |
| 2018 | Boston Red Sox | +1150 | Los Angeles Dodgers | 4-1 |
| 2017 | Houston Astros | +1175 | Los Angeles Dodgers | 4-3 |
| 2016 | Chicago Cubs | +660 | Cleveland Indians | 4-3 |
| 2015 | Kansas City Royals | +3300 | New York Mets | 4-1 |
| 2014 | San Francisco Giants | +2500 | Kansas City Royals | 4-3 |
| 2013 | Boston Red Sox | +2800 | St. Louis Cardinals | 4-2 |
| 2012 | San Francisco Giants | +2000 | Detroit Tigers | 4-0 |
The Best Sportsbooks for MLB Odds
At Augusta Free Press, our team of experts spend countless hours reviewing MLB odds across online sportsbooks as well as reviewing the latest Vegas MLB odds. The end result is an unbiased review of MLB odds coupled with expert advice on how to read and understand MLB betting lines.
Additionally, we've put together a list of the best MLB betting sites that offer competitive MLB odds year-round.
Explore Our Sports Betting Guides
MLB Odds FAQs
Who is the favorite to win the World Series?
What does -200 odds mean in MLB
How are MLB odds determined?
What is the most popular MLB future bet?