NCAAF Picks – Our Expert College Football Free Picks & Predictions
Looking for expert analysis on the latest college football picks? Look no further as our team assembled one of the best guides for college football picks this season.
Here, you will find the best insight on all the biggest NCAAF odds, including NCAAF future picks. Our picks will help you make the most informed decision possible when betting on college football this upcoming season.
The Latest College Football Picks Today
Each and every week our team of experts review the latest NCAAF odds and makes an up-to-date prediction based on the latest news in NCAAF. Check back here each week for the most accurate college football picks.
2022-23 College Football National Championship Favorites
This year's national champion favorite is Alabama which is looking to rebound after last year's championship game loss to Georgia. The Georgia Bulldogs have the third-best odds, thus far, but are very capable of making a run at back-to-back championships.
| | | | | | | |
| --- | --- | --- | --- | --- | --- | --- |
| Team | BetOnline | Xbet | MyBookie | BetUS | Bovada | Sportsbetting.ag |
| Alabama | +200 | +193 | +193 | +180 | +200 | +200 |
| Ohio State | +400 | +360 | +360 | +325 | +325 | +400 |
| Georgia | +475 | +350 | +350 | +375 | +400 | +475 |
| Clemson | +800 | +1200 | +1200 | +900 | +1200 | +800 |
| USC | +1600 | +2600 | +2600 | +2200 | +2000 | +1600 |
| Texas A&M | +2200 | +240 | +2400 | +2800 | +2500 | +2200 |
| Notre Dame | +4500 | +4500 | +4500 | +4000 | +4500 | +4500 |
| Michigan | +5000 | +3800 | +3800 | +5000 | +4000 | +5000 |
| Oklahoma | +5000 | +6200 | +6200 | +4000 | +3500 | +5000 |
| Texas | +6600 | +6600 | +6600 | +6600 | +6000 | +6600 |
Explore Our Sportsbook Reviews
Augusta Free Press' College Football Expert Tips & Predictions
When it comes to college football picks, we left no stone unturned. Our team reviewed all of the main NCAAF odds and were able to add valuable insight to pair with the current NCAA futures odds.
National Championship Winner
Over the past 15 years or so Alabama has continually opened each season as one of the best, if not the best, teams in the country. This year is no different. They are the clear favorites to win the College Football Playoff. Largely due to their solid coaching and quarterback play from reigning Heisman Trophy winner Bryce Young.
To be crowned champions Alabama must go through the SEC, which will provide excellent competition and prepare them for the playoffs. One main competitor who is very capable of giving the Crimson Tide a run for their money is Georgia.
That said if you are looking for a dark horse that isn't Alabama then lean towards Ohio State. Their offense is set to do big things this year and is led by the Heisman favorite C.J. Stroud.
SEC Conference Winner
As mentioned above, the SEC is a tough conference. It features the likes of Alabama, Georgia, LSU, and Auburn to name a few. Look for Alabama to emerge as the SEC Conference winner this year. It will be one of their many milestones on their way to the national championship.
Currently, Alabama is a -125 favorite and the best pick but don't sleep on Georgia as well as Texas A&M. Both teams are formidable opponents in the SEC and depending on how the regular season pans out could be in a position towards the end of the season to upset Alabama for the conference title.
Pac-12 Conference Winner
The USC Trojans are small favorites to win the Pac-12 as many bookmakers have their odds listed at or around +200. Historically, the Pac 12 is less competitive relative to the other major conferences and USC has enough talent to come out on top.
Additionally, former Oklahoma head coach Lincoln Riley is now the head coach for the Trojans and many believe he will bring much-needed change, including a new high-powered offense.
Arguably the biggest test for USC will be against Utah. If they win that game their Pac 12 title should be all but sealed. Look for Utah to make things interesting in the Pac 12 and don't count them out if you are looking for a small underdog bet.
Big Ten Conference Winner
At -250, Ohio State is the clear favorite and our pick to win the Big Ten Conference this upcoming season. That price isn't ideal but it's hard to see any team winning more games than the Buckeyes.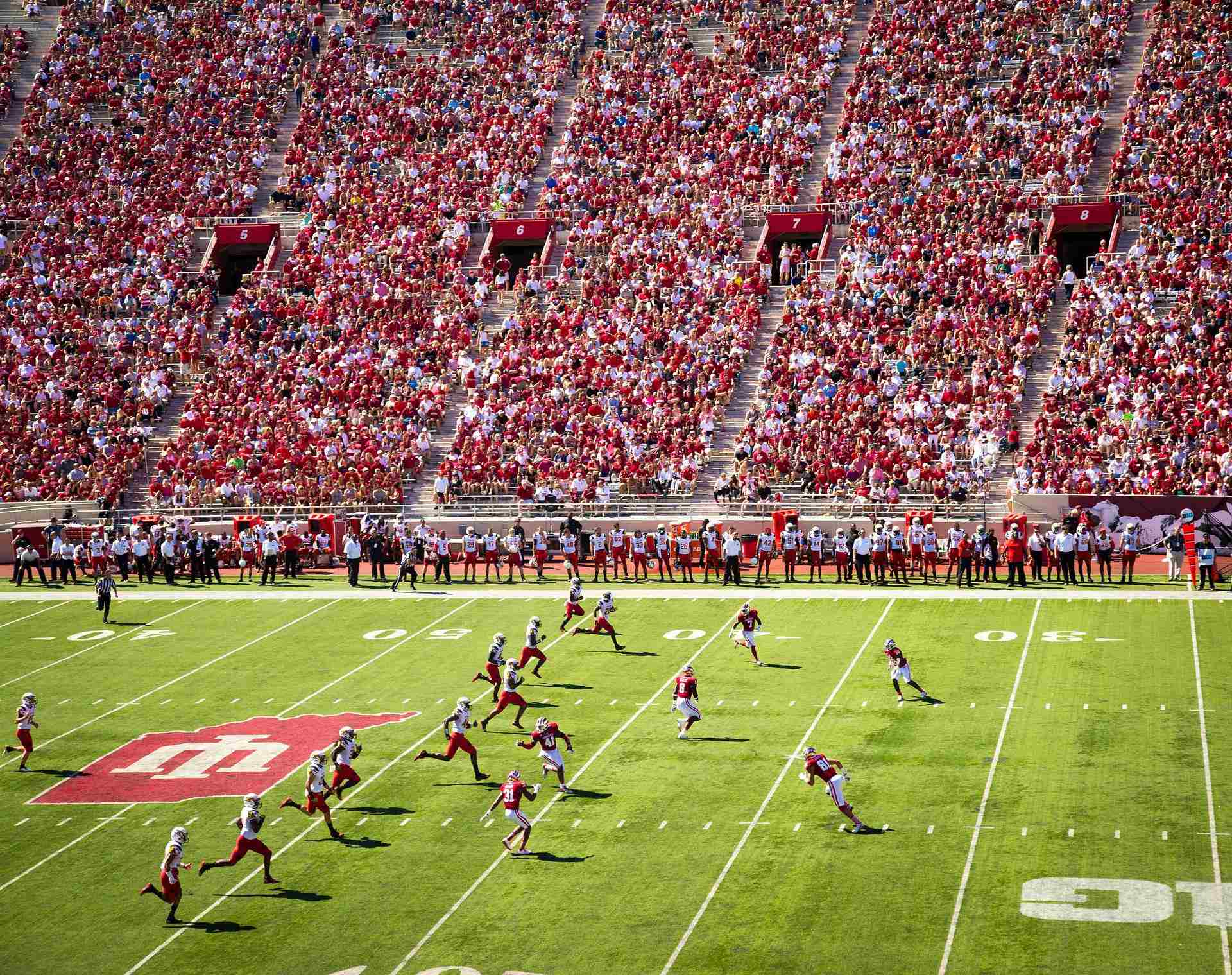 Traditionally, Ohio State and Michigan play close games when they face one another but it might not even matter as many expect Ohio State to go undefeated in conference play. This year, Michigan is not equipped with the right personnel to take on Ohio State but the gap is closing relative to previous seasons.
ACC Conference Winner
Over the last decade, the Clemson Tigers have emerged as one of the top teams in the ACC. Last year, they failed to reach the conference title game after making it six straight seasons but this year we like Clemson to return to the top of the ACC.
Clemson will need to overcome the loss of two top coordinators and continue to work with their retooled roster but we think it's enough to emerge victorious in the ACC. But, we don't see Clemson as much of a threat to Alabama if they were to face in the playoffs.
Big 12 Conference Winner
Many sportsbooks have the Oklahoma Sooners as their favorite to win the Big 12 and we couldn't agree more. What's better is the price is valuable at the moment as most odds are hovering around +160.
Texas should make things interesting but their schedule is tough as they have to play Alabama, Oklahoma, and Oklahoma State.
The Sooners will be led by a new coach, Brent Venables, who lost his quarterback to a transfer. However, the Sooners picked up 10 players themselves via transfer and have a new offensive coordinator, Jeff Lebby. Look for the new-look Sooners to come together as a team, especially against big-time opponents like Texas.
What are College Football Picks?
College football picks are selections and predictions on individual games that take place during the season. Additionally, college football picks refer to futures. These predictions are on outcomes that have yet to take place such as the College Football Playoffs.
Expert analysts and bookmakers generate their college football picks after completing research on each matchup and team. In addition, experts also factor in injuries, current play, previous trends, weather, and more. In short, reviewing statistics and rosters are two of the biggest things that go into creating quality college football picks.
College Football Picks Against the Spread
College football picks against the spread are selections that are made based on the points spread odds. College football odds for points spread are set to showcase the implied odds for a team to win or lose by a certain margin. Every college football betting site and sportsbook will offer against the spread odds on NCAAF games.
Here is an example of an NCAAF line for the points spread:
Ohio State -6.5 (-110)
Michigan State +6.5 (-110)
Here, the points spread betting line for this NCAAF game shows that Ohio State is favored to win by 6.5 points. Meaning if you were to bet Ohio State at -6.5, they would need to cover that spread and win by 7 points or more.
Conversely, if you bet MSU, they would need to lose by 6 points or fewer or win outright in order for you to win your +6.5 bet on MSU.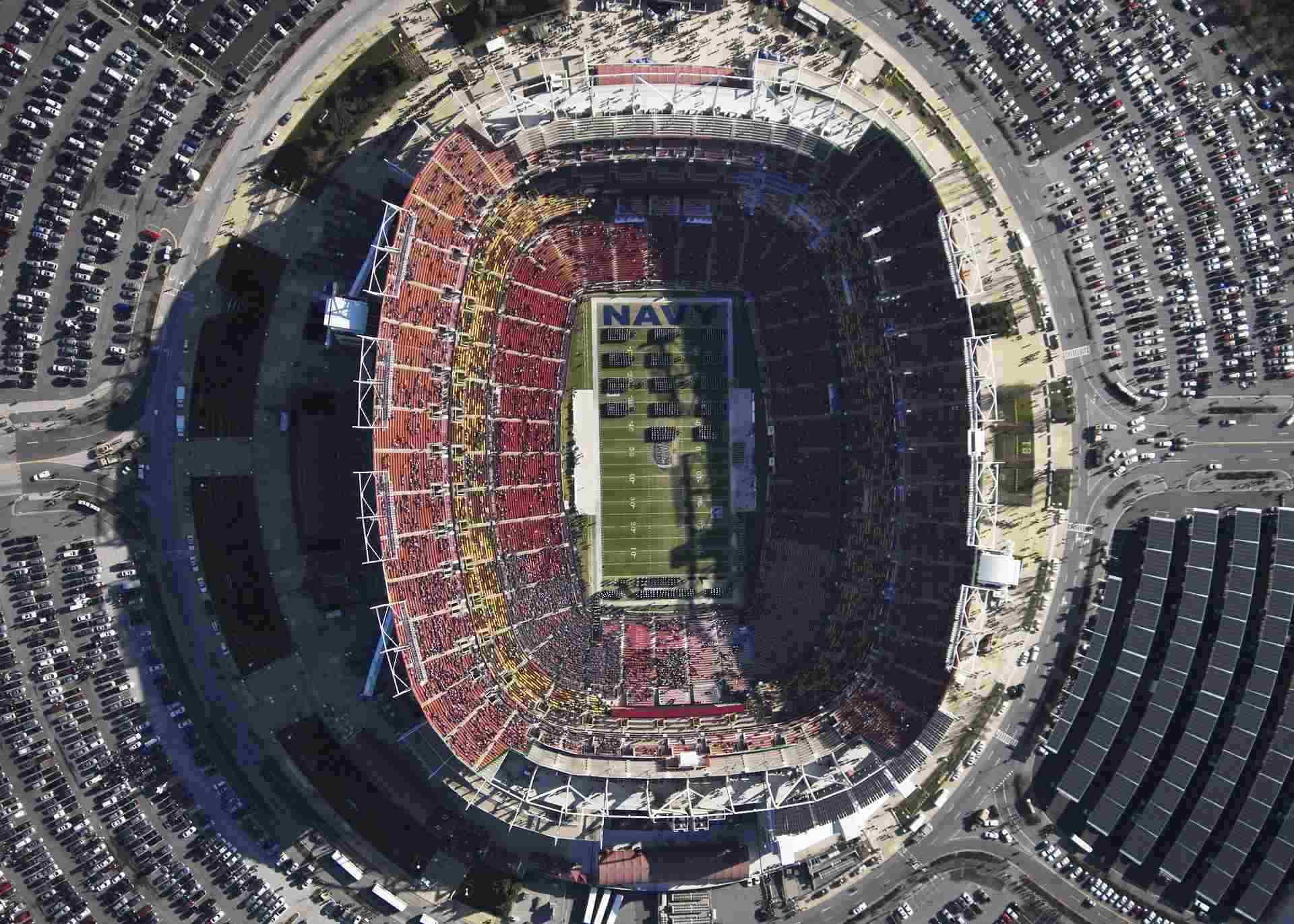 NCAAF football odds for against the spread bets are often more competitive relative to moneyline bets as the point spread creates a handicap for the underdog.
College Football Picks and Parlays
College football picks that feature parlay bets are when multiple betting combinations must result in a win in order for you to win your parlay bet. In other words, you are combining bets into one single betting ticket.
Here's an example:
Indiana +3.5 vs. Northwestern (-110)
Michigan -4.5 vs. Purdue (-110)
Florida -4.5 vs. Wake Forest (-110)
For instance, if you have $30 to bet, you could wager $10 on each of the above betting lines. By doing so, you would profit. $27.27 if all three bets resulted in a win for you.
However, you could take your $30 and parlay all three bets into one ticket. This would net you $178.74 in profit. Because you are required to have all three bets win in your favor, the odds increase, which results in higher potential profits.
College football picks that include parlay bets may feature spread bets, over/under bets, and moneyline bets. You aren't just limited to one bet type.
Best College Football Betting Sites
When it comes to making a college football pick or prediction there is no easier way than online via a reputable sportsbook. In addition to reviewing this year's picks, our team put together a list of the best college football betting sites, below.
Explore Our Sports Betting Guides
Where to Find College Football Expert Picks
Our team of experts is constantly going through the research and education process to make the best college football prediction possible. Each game week, our team makes college football picks so be sure to check back here for more information every week.
With that said, if you'd like more information you can search social media sites such as Twitter for breaking news or information related to NCAAF odds and betting. Additionally, regional media outlets may have more information on particular teams or games.
One thing to note is that regional media tends to offer biased takes or opinions, whereas here at Augusta Free Press our picks are always unbiased.
Lastly, online betting sites and sportsbooks offer supplementary information related to picks and predictions. Be sure to check your preferred betting app to see if they have additional guides and resources for you to browse.
How we Make College Football Picks and Predictions
To make well-informed college football predictions we consider a variety of factors, including the main ones below.
Study Each Conference & Top Teams
Our team shares responsibilities for reviewing each NCAAF conference there is. During this review, we learn about the rosters, coaching staff, ongoing issues, injuries, and changes in play. Additionally, we pay extra attention to the top teams within each conference as most of those teams will be competing for playoff positioning.
During the season we make sure to have someone paying close attention to each game to review outcomes, performances, betting trends, game trends, and more.
Having a good baseline knowledge of every conference and team enables us to understand their strengths and weaknesses overall and within the context of any given matchup.
Review Statistics & Analytics
In addition to the basics such as total yards, wins, losses, receiving yards, running yards, etc. our team double-clicks into the main statistics and reviews more detailed analyses surrounding them.
For example, we aim to understand how teams perform in certain yardage situations, against certain defenses or offenses, and more.
Using analytics allows us to predict situations that may occur in certain games and give us insight on what we think the outcome will be within those given instances.
Compare Odds & Betting Lines
Another key factor in our prediction process is reviewing top sportsbooks and Las Vegas NCAAF odds to determine which sportsbooks are offering the most valuable betting line for individual games and futures.
Our team will monitor line movement, betting trends among the public, and compare odds across all major sportsbooks. Furthermore, we'll provide a brief explanation as to why we think a certain betting line is valuable.
FAQs
Who will win the college football championship?
Where can I find information on NCAAF betting lines and picks?
Who is favored to make the College Football Playoffs?