Albemarle County, Charlottesville replace breathing apparatus equipment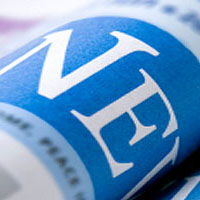 Albemarle County Fire Rescue and the Charlottesville Fire Department announced the replacement of Self Contained Breathing Apparatus.
Both the County's and the City's previous SCBA equipment was several years old and more than a few updates behind. The new equipment is compliant with the National Fire Protection Association (NFPA) and now meets industry standards. Additionally, the new apparatus provides firefighters with 30 minutes of air, a 100% increase in time over the previous equipment.
Area firefighters are now also fitted with individual facepieces and Rapid Intervention Team (RIT) bags which provide the capability of supplying emergency breathing air to trapped firefighters. The investment in the new apparatus represents both the County's and the City's commitment to best practices in fire and emergency services health and safety.
"We have a vested interest and a legal responsibility to provide for the safety of our firefighters," said Albemarle County Fire Chief, Dan Eggleston. "Our community benefits when emergency responders are well trained, experienced, and equipped with dependable, high-quality fire service apparatus."
The purchase was made jointly between the two jurisdictions. Approximately 270 of the SCBA equipment were purchased by the County, which replaces all of the department's previous breathing apparatus. The remaining SCBA were purchased by the Charlottesville Fire Department to help take advantage of a volume price break, a testament to the significant partnership enjoyed between the two jurisdictions.
"The members of the Charlottesville Fire Department are grateful for the support of City Council and of our community," said Charlottesville Fire Chief, Andrew Baxter. "The new SCBA represent a significant investment that will provide our firefighters with increased operational capability and an increased margin of safety. Having both City and County firefighters operating with the same equipment reflects a mutual commitment to a coordinated regional approach to fire and rescue services."
The new apparatus has a 15-year warranty and each station is now equipped with breathing air compressors, providing the capability of refilling the SCBA air cylinders. Both jurisdictions also have their own repair shops and firefighters have been trained on the care, use, and maintenance of the new devices, allowing for more rapid turnaround on repairs and resulting in substantial savings on repair costs.
Comments