Agriculture Matters grant assists two Loudoun County nonprofits
The Loudoun County Farm Bureau honored two organizations with a 2017 Agriculture Matters Grant to assist them in promoting or expanding agricultural efforts within the county.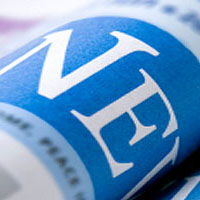 "As the demographics of Loudoun County have continued to change, Loudoun County Farm Bureau wanted to encourage local organizations to expand the awareness and production of agriculture within the county," said Chris Van Vlack, that organization's president. "We wanted the grant to be used to create new or innovative practices to support or expand opportunities for the recipients."
Lovettsville Cooperative Market received a grant for $3,000, and the Loudoun New Ag School received a grant for $1,500 Sept. 19 at Loudoun Farm Bureau's annual meeting.
Lovettsville Cooperative Market's grant will be used to fund refrigeration units for a new store that will stock locally produced meats and vegetables. The Loudoun New Ag School's grant will allow the school to create additional curriculum manuals.
"We chose two recipients because we thought both of the winners put together a solid proposal and had the potential to help Loudoun farmers," Van Vlack explained. "With one planning to provide an additional retail outlet for local goods, and the other planning to train new agricultural labor and farmers in the community, we felt they were both great projects to help fund."
Grant eligibility was limited to nonprofit organizations and included cooperatives, commodity groups and producer groups with the hope that the money would benefit more than just one or a small number of producers, Van Vlack added.
"Loudoun County Farm Bureau's board tossed the idea around for a couple of years, of a way to give back something tangible to our producer members, and we decided this was a way to do that. Overall the grant was a good way of reaching out to the broader agricultural community and giving back something beyond the usual advocacy and membership benefits."
To find out more about the recipients, visit lovettsville-grocery.com or newagschool.org/about.
Comments