AAA: End of Daylight Saving Time means increased danger for drivers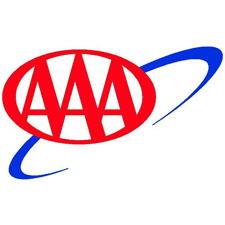 The season of night driving begins on Sunday, November 6th at 2:00 a.m. as Daylight Saving Time ends and the clocks are turned back once again. AAA reminds motorists that it will be getting darker earlier, and drivers must be aware of the special hazards associated with their increased night driving, especially during their commute home from work.
According to the AAA Foundation for Traffic Safety, about a third (37%) of drivers' report having fallen asleep behind the wheel at some point in their lives, and more than one in ten (11%) has fallen asleep behind the wheel in the past year, warns AAA.  With the end of Daylight Saving Time this weekend, motorists will now have fewer hours of sunlight as the clocks across the region turn back one hour.
"Falling back an hour may seem like a gift of an extra hour of sleep, when in reality most people are adjusting to a new season of night driving with increased driving risks, such as drowsy driving," said Tammy Arnette, Senior Public Affairs Specialist with AAA.  "An exhausted driver can mimic some of the same behaviors as an impaired driver.  If you are too fatigued to drive, pull over, take a much needed break and do not attempt to drive again until fully alert."
Drivers have a near-universal understanding that driving when you're too tired to keep your eyes open is risky.  Almost every driver surveyed in AAA's Traffic Safety Culture Index (96%) reported that they find driving while extremely drowsy "unacceptable."
As with so many risky driving behaviors, too many people are inclined to apply their knowledge of drowsy-driving risks to others, but not themselves.
The AAA Foundation for Traffic Safety provides valuable educational materials and outreach efforts in an effort to offer drivers strategies for managing the risks of drowsy driving and changing their own behaviors.
 AAA urges drivers to understand these eight warning signs of drowsy driving:
The inability to recall the last few miles traveled;
Having disconnected or wandering thoughts;
Having difficulty focusing or keeping your eyes open;
Feeling as though your head is very heavy;
Drifting out of your driving lane, perhaps driving on the rumble strips;
Yawning repeatedly;
Accidentally tailgating other vehicles;
Missing traffic signs.
When faced with fatigue, AAA advises drivers to find a safe place to pull over if experiencing any of the drowsy driving symptoms.
To remain an alert driver, AAA suggests the following:
Get plenty of sleep (at least seven hours), especially the night before a long drive;
Drive at times when you are normally awake;
Schedule a break every two hours or every 100 miles;
Avoid heavy foods;
Travel with an alert passenger and take turns driving;
Avoid medications that cause drowsiness or other impairment; and
Consult with a sleep specialist or other medical professional if you have trouble getting enough rest or are chronically fatigued.
Comments