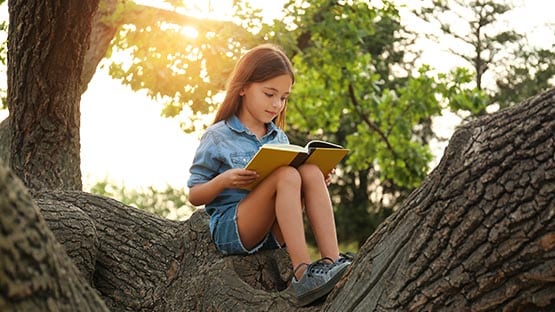 Dear EarthTalk: I would like to plant a few new trees in my backyard, and am looking for guidance on which species are native and would benefit the local ecosystem. Where can I find this kind of information?  – Susan T., Bangor, ME
Home gardening is a great way to spend time outside, improve local ecosystems and learn more about botany and plants. When it comes to household gardening, natives are the key to success. Planting native species has numerous benefits, including providing food and habitat for native species, especially pollinators. Another important benefit is that native trees will thrive and spread naturally if they are planted in their native environment and suitable climate.
In order to plant the most well-suited flora for your garden to support a holistic, healthy ecosystem, here are some general principles to follow. As previously mentioned, go native! Secondly, look for pollinator friendly species. On a similar note, it could help to do some research on what species, both flora and fauna, are endangered or threatened in your area. Planting threatened tree species can help to support and grow their population numbers. Similarly, finding out which animal species are threatened and planting trees that could be beneficial to their survival would also be beneficial to supporting the local ecosystem. Finally, planting a variety of trees is a great way to support local biodiversity. High biodiversity levels support healthy, productive ecosystems.
Finding just the right species that ticks off all the boxes can be a daunting task. Luckily, there is a plethora of tools out there that can help. For example, Tree Wizard is a tool that helps find tree species that are suitable for specific climates and soil types. Another useful tool is the United States Department of Agriculture (USDA) Climate Change Tree Atlas. This tool specifically looks at how different species' suitable ranges will change as a result of rising temperatures. This is a helpful tool for determining what tree species will thrive in the future in your area. You can also do research on which species are native to your specific state or region. Most states have an inventory of native trees available through their Department of Natural Resources, as well as an inventory of native animal species.
The bottom line is that planting trees, especially native ones, is massively beneficial to the ecosystem, and is an important step in fighting climate change. Trees provide major ecosystem services, especially carbon sequestration (removing carbon from the air). Trees store large amounts of carbon, and planting large numbers of them can create carbon sinks (defined as anything that absorbs more carbon from the atmosphere than it releases), decreasing the amount of greenhouse gases in the atmosphere. Other ecosystem services provided by trees include increases in biodiversity, support for local populations, and protecting soils from erosion and chemical runoff, which can help to keep water sources clean. Trees are the key to our future, so it is crucial that we do it right!
CONTACTS: Arbor Day Tree Wizard, arborday.org/shopping/trees/treewizard/intro.cfm; USDA Climate Change Tree Atlas, fs.usda.gov/nrs/atlas/.
EarthTalk® is produced by Roddy Scheer & Doug Moss for the 501(c)3 nonprofit EarthTalk. See more at emagazine.com. To donate, visit earthtalk.org. Send questions to: [email protected].