UVA basketball player Justice Bartley will speak about his experiences dealing with epilepsy at an Epilepsy Foundation of Virginia picnic on Sunday, Sept. 24.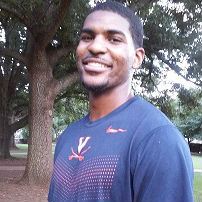 Bartley began experiencing seizures in eighth grade, and has been able to manage epilepsy through a successful high-school and college basketball career.
A third-year at UVA, Bartley, a 6'5", 212-pound guard, walked on to the basketball team as a first-year student, and has played in 18 games in two seasons, including seeing action in four ACC games last season.
He scored a career-high five points with three rebounds in the Cavs' win over Grambling State last November.
"I feel like God has blessed me with a stage and voice, and I wish to use that to teach people about epilepsy and help them to better understand." Bartley said.
The Epilepsy Foundation of Virginia picnic is set to begin at noon on Sept. 24.
It will be held at 560 Ray C. Hunt Drive Charlottesville, For more info call 924-8669 or e-mail [email protected].