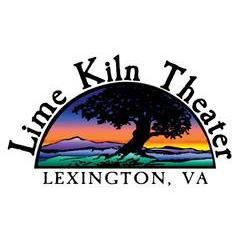 Lime Kiln Theater welcomes the return of the Traveling Players Ensemble, which will perform Shakespeare's The Tempest on Thursday, Aug. 4. Doors open at 6:30 p.m., and the show starts at 7:30.
Advance tickets are $7 and are on sale now at www.limekilntheater.org. Tickets will be $10 at the door, with cash, Visa, Mastercard and Discover all accepted.
Lime Kiln Theater's 2016 season is sponsored by Devils Backbone Brewing Company and Charles W. Barger & Son Construction. Refreshments will be available for purchase at the show, featuring Devils Backbone beer, Rockbridge Vineyard wine and food from The Little Cheerful food truck.
Selected as a "Summer School in the Arts" by the NEA, Traveling Players Ensemble is a not-for-profit professional theater company in the Washington, D.C. area, dedicated to bringing great theater into the great outdoors through a thriving summer camp and year-round acting classes and workshops. The ensemble will be returning to Lime Kiln Theater for the third straight summer, following performances of Twelfth Night in 2014 and All's Well That Ends Well in 2015.
On Aug. 4, Traveling Players Ensemble will present The Tempest, Shakespeare's final masterpiece. Follow Prince Ferdinand and his entourage as they accidentally shipwreck on a deserted island… or so they think. Featuring some of Shakespeare's most beautiful poetry, run away with this story of destiny, identity, family and following your heart.
Lime Kiln Arts, Inc. is a non-profit (501c3), operating at Lime Kiln Theater in Lexington. It opened in 1984 and is rooted in and inspired by the magic of a natural, outdoor theater. After a brief hiatus that started in 2012, Lime Kiln Theater is thrilled to present its third straight summer season of live music and theater featuring local, regional and national acts.
For more information, visit Lime Kiln on the web at www.limekilntheater.org, or check out our Facebook page atwww.facebook.com/LimeKilnTheater.