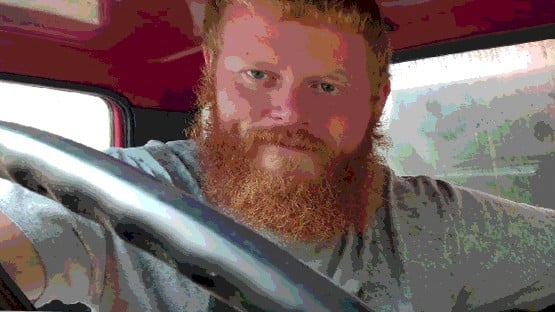 The "Rich Men North of Richmond" guy, Oliver Anthony, darling of Republicans the past couple of weeks because of his song that they thought told Democrats where to stick it, turns out, he doesn't like the Republicans.
"If there is anything for me to address at all with you it's that, the one thing that has bothered me is seeing people wrap politics up in this. I'm disappointed to see, like, it's aggravating seeing people on conservative news try to identify with me like I'm one of them. It's aggravating seeing certain musicians and politicians act like we're buddies and act like we're fighting the same struggle here," Anthony said in a statement he posted to his YouTube channel on Friday.
It gets better: he had something to say about Fox News using his song as a backdrop to the Republican presidential debate on Wednesday.
"It was funny seeing it at the presidential debate, 'cause, it's like, I wrote that song about those people," Anthony said. "So, for them to have to sit there and listen to that, that cracks me up."
It should crack us all up, given how much love there's been from the far right for Anthony, who is from Farmville, south and west of Richmond.
He was practically anointed as Donald Trump's VP, from what folks on that side were saying to each other on the interwebs.
"That song has nothing to do with Joe Biden, it's a lot bigger than Joe Biden," Anthony said. "That song is written about the people on that stage — and a lot more, too, not just them — but definitely them. I do hate to see that song being weaponized, like I see the right trying to characterize me as one of their own, and I see the left trying to discredit me, I guess in retaliation.
"I don't know that I've seen anything get such positive response from such a diverse group of people, and I think that terrifies the people that I sing about in that song," Anthony said. "And they've done everything they can the last two weeks to make me look like a fool, to spin my words, to try to stick me in a political bucket, and they can keep trying, but I'm just gonna keep on writing."