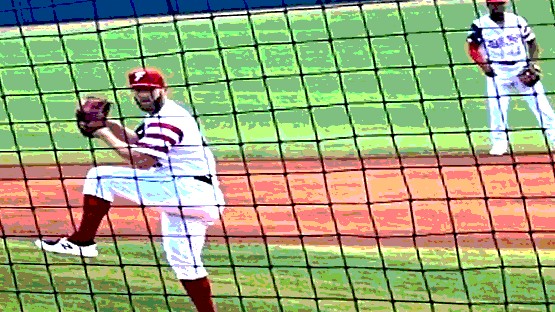 Former Washington Nationals ace Stephen Strasburg, who has only thrown 31 and a third innings in the bigs since signing a seven-year, $245 million deal after his monster 2019 season, is apparently done with baseball.
The Washington Post was the first to report on Thursday that Strasburg, 35, will make his retirement formal next month, ending an injury-riddled 13-year career.
The 2009 #1 overall pick only put up 200+ innings in two seasons, the latter of those coming in 2019, when Strasburg was 18-6 with a 3.32 ERA in the regular season, then was otherworldly in the Nats' run to the 2019 world title.
In the 2019 postseason, Strasburg was 5-0 with a 1.98 ERA, including getting the win in each of his two starts against Houston in the World Series.
He signed the big contract extension after the Series, but he would never be the same, making just eight starts in the bigs over the past four seasons due to injuries, which eventually led to him undergoing surgery for thoracic outlet syndrome in 2021.
His last outing came in June 2022, in which he gave up seven runs in four and two-thirds innings in a loss to the Miami Marlins.
What happens with the last three years of Strasburg's contract, which are set to pay out an average of $35 million per season, isn't known at this time, but if the Nationals are ultimately able to get out from under the financial constraints of the deal, it would be a boon to the ongoing rebuild.
Washington just completed a series win over the New York Yankees with a 6-5 win on Thursday. The Nats are now 21-11 dating back to July 21 to get within eight games of the third NL wild-card spot.