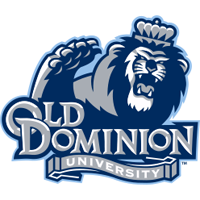 ODU football coach Bobby Wilder talks with reporters on Monday. The Monarchs (4-5, 2-3 Conference USA) host UTEP (4-5, 2-3 C-USA) on Saturday.
Good afternoon to all our 12th Monarchs out there in Monarch Nation! We are coming off a huge 36-31 win at UTSA Saturday night which puts our record at 4-5 overall and 2-3 in the league. I say this was a huge win because the way that we were able to win the game late with some huge defensive stops with the youngest team in the league and the fourth-youngest team in the NCAA does a lot for those 33 first and second-year players in terms of their development. It helps their mindset and confidence and belief in our system, and that was just a very important win for our program.
Last week we set out a goal to win three of our last four games, and with that win now we have to win two of our last three games. It made for a great three-hour plane ride home and made us feel a lot better about ourselves after that 4 a.m. arrival. Overall I was really pleased with our performance in this game.
We fell behind early partly because we only came away with nine points after our first four red zone trips, which ideally you would like to come away with 28 points instead. We had one missed field goal, and then Chris Kirtley made three consecutive field goals. He did an outstanding job making three of his four field goal attempts.
But, after going down 14-3, we outscored them 20-0 in the second and third quarter. Then, as young teams tend to do, we created lot of adversity for ourselves after going three-and-out, and then their player makes a phenomenal catch and scores a touchdown on their very first play. They cut the lead to 23-21, but we were able to respond and come back with a good drive, but then they retook the lead 31-30. With seven minutes left in the game, David Washington led us on what was probably our best drive of the season that ended with a 40-yard touchdown pass to Jonathan Duhart. Then the last six minutes of the game were played on our end of the field, and we made some crucial stops at our four yardline and then again at the 14 yardline.
On special teams, Chris Kirtley, a true freshman, is playing excellent football right now. He made three field goals and had two great onside kicks; we should have recovered both of them. The one we did recover he kicked perfectly. It hit the guy in the front wall that we were aiming for. We also had two really good kick returns in succession for the first time this year. The only special teams area where we did not execute well was punting the ball, although Satchel's last punt was his best of the day.
Defensively, we gave up 424 yards and 31 points. I was pleased with the fact that we forced five punts in this game, and we also had five sacks, which was a season-high for us. The two stretches at the end of the first and third quarters really hurt us; we have got to do a better job of handling adversity on defense. The two big stops at the end of the game were huge, though. Martez Simpson was outstanding with 11 tackles and a sack. TJ Ricks had 10 tackles and leads Conference USA in tackles right now. Carter and Davila at safety also had nine tackles.
Offensively we had a great performance with 85 plays for 548 yards and 36 points. We had pretty good balance, and anytime you throw the ball for 380 yards and can also be effective in the run game it is great. Ray Lawry went over 100 yards again, and David Washington ran the ball really well in this game. Washington accounted for 447 yards total. Jonathan Duhart had the best game he's ever played for us with eight catches for 160 yards and two touchdowns. Pascal has also been an absolute weapon for us with 10 catches for 146 yards, and the receivers didn't drop the football.
The offensive line was great the entire game. Burns, Clarke and Mewbourne played all 85 snaps. Those guys are battling some injuries, but they were absolute warriors up front, and we are really proud of them.
Ray Lawry had a lot of tough yards in this game. You see 23 carries for 103 yards and two touchdowns, and you think it was a very workman-like game, but they were tough yards that were hard to come by. He just couldn't get that big run out that we're used to seeing. Needless to say, this was a huge win for our program.
Looking forward to next week's opponent, UTEP, they have the same record of 4-5 and 2-3 in the league. Sean Kugler, their head coach, is an outstanding coach and was a long-time offensive line coach for the Steelers. His teams are big and physical up front, so the line of scrimmage will be the biggest challenge for us in this game.
Offensively, they are averaging 24 points and 370 yards a game. They got their quarterback, Mack Leftwich, back after he missed three games with a concussion. They played much better on offense last week with him throwing for over 200 yards and two touchdowns in their win over Rice.
Defensively, in their last four games, they have really been getting healthy and improving. They give up an average of 21 points and are a heavy blitz team that plays a lot of man coverage. They run a lot of exotic blitzes, which will be a major challenge for us. As good as we are in the blitz pickup, you have to be really good against these guys.
In conclusion, I really feel that this is the most important game for our program since 2012 in those playoff games because of the implications of this game. Needing to win two of the last three with two of them at home is huge, and the kids realize the sense of urgency of this game. You want to be in a situation at this point in November where you can compete for a spot in the postseason, and we are going to need a great turnout Saturday.
Q: With both teams being in the same situation, does this almost feel like a playoff game itself?
A: It really does. If you look at the league right now, four teams are already guaranteed to be in the postseason this year. Then you have five more teams including us and UTEP who are battling it out for the remaining three spots. The winner of this game has a great opportunity to make the postseason, so that's how we are looking at it. We really need to capitalize on the fact that these guys are making a tough trip here with a four-hour plane ride and a game that will feel like it's at 10 a.m. based on their internal clocks. We had to go there last year and it wasn't an easy trip. But I know Kugler would have these guys ready to play even if the game started at 6 a.m., so we need to be ready for them.
Q: Do you ever wonder how much further along David Washington would be if he had remained at quarterback and had never switched to wide receiver?
A: I don't wonder about it because it won't change anything. When Washington and I met last season, he wanted to stay at wide receiver. He felt like he could make a bigger impact there, and we all thought Shuler was going to be fine at quarterback. Then we had Blair Roberts get hurt, Nick England has been out for three weeks with a concussion and things just started coming apart. We just weren't as productive as we wanted to be on offense, and that's when David really thought about it and decided maybe he could make a big impact for us at quarterback. We didn't know how he was going to do, but we were all obviously really excited after Charlotte. What he's doing now is mostly just based on how great of a football player he is. He is so smart, athletic and has a great mind for the game. So we are going to keep rolling with what we are doing right now.
Q: What's the biggest threat that concerns your coaching staff about UTEP?
A: Their quarterback just keeps getting better each game. After coming back from the concussion, his escapability and his deep ball are extremely impressive and are right there with any other quarterback in the league. Defensively, the amount of pressure they bring and the unpredictability of the blitzes are a big concern. It comes from all angles. If we can handle that, we can pick up some big plays. We have to take advantage of that and overcome the adversity. Against them last year we had a lot of turnovers and adversity, but then we also had a lot of explosive plays. So we just have to be resilient.
Q: With such a high-paced offense that you run, do negative yards against an offense like that become more significant than negative yards against a regular offense?
A: It can be if you're not able to rebound and get first downs and if your defense doesn't get some stops. On Saturday we had a few stops and three-and-outs on offense, but then our defense forced five punts. We got some sacks and some turnovers, too, so we were able to steal some possessions. Our pace of play has slowed down considerably. We have David checking some things at the line of scrimmage since he's getting more comfortable, and we are not subbing as many guys at wide receiver. Duhart and Pascal rarely come off the field now. I was surprised with how many plays we ran in this last game, but we were able to steal some possessions from them.