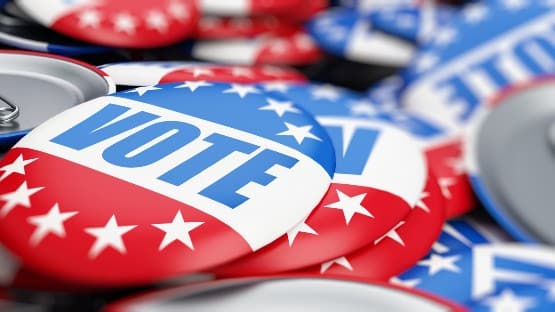 Piedmont Virginia Community College students are hosting a "get out to vote" event on Wednesday from noon to 1 p.m.
The event includes voter registration, voter education and an opportunity to interact with candidates to learn more about their stance on issues impacting the region.
The event will be held in the Bolick Student Center at the main campus, located at 501 College Drive.
Community members are invited to attend.
"At PVCC we are committed to student voting. November elections are just around the corner and this event is a great opportunity for students to learn more about registration, early voting and the candidates," said PVCC Assistant Professor of Political Science and Civic Engagement Coordinator Connie Jorgensen.
The community college recently earned the 2023-2024 Voter Friendly Campus designation, which highlights commitment and dedication to engaging the campus community and promoting voter registration and voting as part of the PVCC mission.
"Students are passionate about the issues facing our communities and they are motivated to be part of the solutions," said PVCC President Dr. Jean Runyon. "PVCC consistently receives national recognition for its civic engagement efforts to increase voter engagement and registration among students."
The Voter Friendly Campus initiative is led by national nonpartisan organizations, Campus Vote Project and Student Affairs Administrators in Higher Education.
To learn more about PVCC civic engagement and voter education initiatives, visit pvcc.edu/civic-sense.