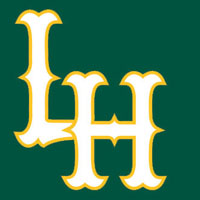 Myrtle Beach scored two runs in each of the first two innings to take a 4-0 lead and held on for a 6-1 victory over the Lynchburg Hillcats Tuesday night at Calvin Falwell Field.
In the first of a three-game series against the best team in Southern Division, the Hillcats (30-28) fell behind quickly when the Pelicans (38-18) plated two runs on four hits in the opening stanza. Chris Garia hit a leadoff single, stole second base and came home on an RBI single by Hanser Alberto. Alberto scored two batters later on a base hit by Christopher Beck.
One inning later, Jamie Jarmon began things with a walk, Luis Mendez lined an RBI double to right field, and Nick Williams hit a single to make it a 4-0 contest. In total, Lay Batista (2-2) surrendered four runs on six hits in the first two innings. The right-hander lasted five innings in his start and took the loss after giving up four runs on 10 hits during his outing. Batista struck out six and walked one.
Sam Wolff (5-3) earned the victory after tossing five scoreless innings in which he held Lynchburg to a pair of hits while striking out three. Both hits were doubles, but Wolff did not allow a hit to the final 13 batters he faced.
Kyle Wren doubled in the first inning and proceeded to steal his 27th base of the year, which moved him into a tie with Jose Peraza for the best mark in the Carolina League. Will Skinner hit a double to left field in the second inning, but the Hillcats did not break through on the scoreboard until the sixth.
With a new pitcher on the mound, David Nick led off the sixth inning with a line-drive single to right off of Cody Ege. After a fielder's choice put Levi Hyams on first, Kevin Ahrens hit a double into the left-center field gap for his 26th RBI of the season, one shy of Daniel Castro for the team lead.
Myrtle Beach padded its lead in the ninth with a two-run triple by David Lyon, which drove in Williams and Preston Beck. Lynchburg saw Skinner and Edison Sanchez reach in the ninth with walks, but both runners were stranded to leave the final score at 6-1.
The Hillcats will look to even the series when Greg Ross (4-1, 2.61) takes the mound against Jason Knapp (0-1, 2.57) Wednesday night at 7:05pm. Gates open at 6pm for WLNI Win-Win Wednesday. All fans will receive a free ticket to the next Wednesday game on July 9 upon entering the ballpark. Fans can also follow the game by tuning into 97.9 The Planet beginning at 6:40pm.