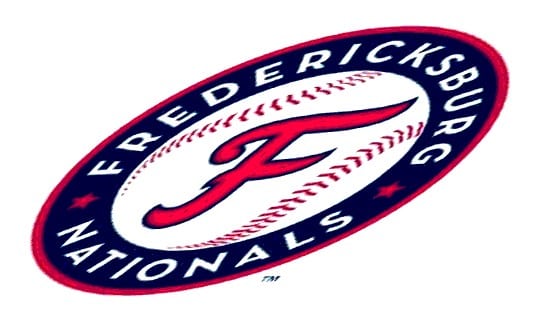 Fredericksburg tied the game late, but the Lynchburg Hillcats went on to win 8-6 with an eighth inning rally on Saturday.
After a scoreless first, the Freddies, the Low-A affiliate of the Washington Nationals, put together a big second inning. Roismar Quintana and Max Romero Jr. each walked, and John McHenry singled to load the bases with one man gone.
Gavin Dugas was then hit by a pitch to force in a run, and later, Elijah Nunez added two more on a single to right field to make it 3-0 Fredericksburg.
Angel Zarate got Lynchburg, the Low-A affiliate of the Cleveland Guardians, on the board in the bottom of the third with a sacrifice fly, then Juan Benjamin singled in the fourth inning to make it just a 3-2 lead for the Nats.
Fredericksburg extended their lead in the top of the fifth, on a Yohandy Morales single followed by an Andrew Pinckney double to make it 4-2.
However, the 'Cats responded in their half of the frame against Franklin Marquez. He hit the leadoff man then walked the next two batters to load the bases. Wuilfredo Antunez made him pay with a two-run single to right field, pulling Lynchburg even at 4-4.
Jose Devers followed up with a double to center, scoring another two runs to give the Hillcats their first lead of the game.
But then in the top of the sixth, McHenry reached base on an E2, and a pair of walks after that saw the Nats load the bases with just one out.
Dylan Crews then drew a bases-loaded walk, to make it 6-5. An inning later, a wild pitch by Lynchburg's Yeury Gervacio allowed Roimsar Quintana to dash home from third and tie the game at 6-6.
But in the bottom of the eighth, Marc Filia reached on an E5 to open up the frame. After a pair of fly outs, CJ Kayfus launched his first home run of the season to put Lynchburg back in front 8-6.
Fredericksburg got a double from Romero Jr. in the top of the ninth, but Tomas Reyes ultimately closed the door on an 8-6 Hillcat victory.
It was the eighth save for Reyes, and Gervacio got the win, while Moises Diaz took the loss.
The Nats turn to Riley Cornelio to start tomorrow's series finale, against Austin Peterson.