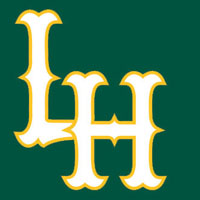 The Lynchburg Hillcats scored more runs than any other team this season at Frawley Stadium in their 11-7 victory over the Wilmington Blue Rocks. Lynchburg's big rally came in the second inning when they scored seven runs, but it was their eighth run in the seventh that broke a 7-7 tie and became the game-winner.
The Hillcats (4-2, 38-38) batted 11 in the second inning. Emerson Landoni drove in Levi Hyams with a single with nobody out and then Will Skinner grounded into a 6-4 fielder's choice. A string of six one-out hits followed, including five consecutive RBI knocks. David Nick highlighted the frame with a two-run triple, and Kevin Ahrens completed the rally with an RBI double. The seven-run rally matched the highest scoring inning for the Hillcats this season. They last accomplished this feat in Wilmington on May 8.
Zach Jadofsky had surrendered the first three runs of the game to the Blue Rocks (4-3, 37-38) in the first inning. Michael Antonio hit an RBI double and Cody Stubbs followed with a two-run homer. Jadofsky allowed another two-run shot in the third inning to Jared Schlehuber. The Hillcats' lead was cut to 7-5 and Jadofsky left the game after three innings of work in his second career start.
Navery Moore enter in relief in the fourth. He pitched a scoreless inning, but blew the lead in the fifth. Antonio hit a solo homer, making it a one-run game. Stubbs singled and then scored on a double from Cam Gallagher to tie the score at 7-7.
Lynchburg regained the lead in the seventh. Ahrens singled home Jose Martinez. Moore was still in the game and started the seventh for Lynchburg retiring one batter before Nate Hyatt was called in from the bullpen. Antonio doubled off of Hyatt to complete a 4-for-4 day, but no one else reached against Hyatt. He retired the next eight batters he faced, striking out five of them and recorded his third save of the season. Moore (1-0) earned the win allowing two runs over 3.2 innings of relief.
The loss went to Yender Caramo (2-5). He pitched three innings and allowed four runs, two earned, on five hits, and struck out three for Wilmington.
The series continues tomorrow night with a 7:05pm first pitch. Right-hander Lucas Sims (5-5, 5.14) will start for the Hillcats against lefty Sean Manaea (4-6, 4.89) for the Blue Rocks. The Hillcats On-Deck Show presented by Amtrak Virginia will go on the air at 6:40pm. Erik Wilson will have the call on 97.9 The Planet.