Sports
Liberty football: Gill promotes Wilkins to defensive assistant coach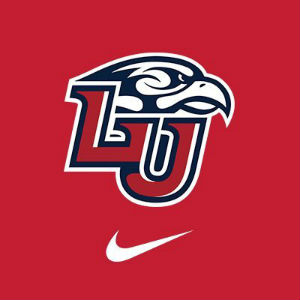 Liberty football coach Turner Gill has promoted Aaron Wilkins to the position of defensive assistant coach. Wilkins will start working with Liberty's defensive line during the upcoming spring workouts.
Wilkins joined Liberty's staff during the summer of 2015 as the program's defensive quality control staff member. As part of Liberty's FBS reclassification process, Wilkins transitioned into the role of defensive line graduate assistant during the summer of 2017.
Last April, the NCAA Division I Council announced FBS programs would be allowed to add a 10th on the field coach, starting on Jan. 9, 2018.
"He has been an inspiring young man that has an outstanding knowledge of football and is the best fit for our defense now, as well as, the future," commented Gill.
Wilkins started working with the Liberty program as a volunteer role in 2014, assisting the Flames' special teams units.
Liberty captured its seventh Big South title during the 2014 season and made its first-ever appearance in the NCAA FCS Playoffs. The Flames advanced to the second round of the playoffs and finished the year ranked No. 17 in the country, its highest ranking since 2008. Wilkins also helped the Flames capture the program's eighth Big South title in 2016.
In 2014, both placekicker John Lunsford and punter Trey Turner were named All-Big South first team honorees. Lunsford earned All-America honors as he ranked No. 5 in the country in field goals per game (1.58) and set a program record with 94 consecutive extra points made.
Wilkins started working with Liberty's defensive units in 2015, helping Chima Uzowihe become the program's first player to be named the Big South Defensive Player of the Year.
Uzowihe closed out his stellar four-year career at Liberty in 2015 as the program and Big South record holder with 25.0 career sacks. The defensive lineman also ranks second in school history and third in the Big South record books with 44.0 career tackles for a loss.
Uzowihe, a three-time All-Big South defensive end, was a finalist for the STATS FCS Defensive Player of the Year award in 2015 and earned All-America honors from STATS FCS and the Associated Press.
Wilkins helped Liberty capture the program's eighth Big South title in 2016 and he was a part of Liberty's staff that led the Flames to a thrilling 48-45 win over Baylor to open the 2017 season.
Wilkins started his collegiate coaching career at Reedley College, a junior college located in Reedley, Calif. During the 2013 season, he served as the Tigers secondary coach and recruiting coordinator.
Wilkins broke into the coaching rankings at Firebaugh High School in Firebaugh, Calif. During his time at Firebaugh (2008-12), he worked in a variety of athletics roles, including defensive coordinator and secondary coach, head women's basketball and baseball coach, men's basketball assistant coach and sprints and jump coach for the track & field program.
Wilkins also worked as his high school alma mater, Yosemite High School in Oakhurst, Calif., in 2012. During his time with the Badgers, he worked as defensive coordinator and secondary coach for both the junior varsity and varsity teams.