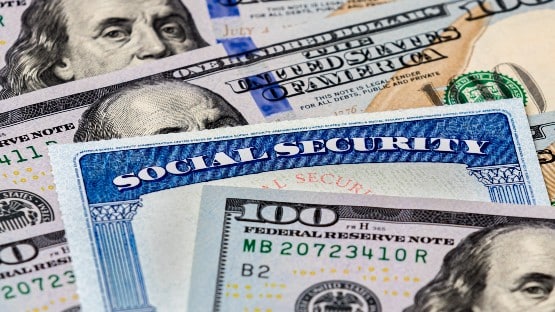 The Social Security Fairness Act has 290 cosponsors in the U.S House now.
The legislation seeks to eliminate the Windfall Elimination Provision (WEP) and the Government Pension Offset (GPO) for public servants.
With the third most cosponsors of any bill currently in the House, the legislation would repeal both the WEO and GPO, two provisions that unfairly reduce or eliminate Social Security benefits for millions of Americans who have devoted much of their lives to public service. Careers included are police officers, firefighters, federal employees and educators.
U.S. Reps. Abigail Spanberger of Virginia and Garret Graves of Louisiana introduced the legislation in January 2023, and last Wednesday hosted a press conference with public servants who are currently denied their hard-earned retirement benefits to highlight the growing momentum for their bipartisan Social Security Fairness Act.
Spanberger and Graves were joined by U.S. Rep. Kathy Manning of North Carolina and representatives from public employee advocacy organizations.
"I'm a proud former federal employee and the daughter of a career federal employee," Spanberger said to the crowd. "For years, I've been proud to work on the Social Security Fairness Act to make sure that America's police officers, firefighters, educators, and public employees receive the retirement benefits and the retirement security that they have earned though their work. My district is home to thousands of federal employees, thousands of police officers, first responders, and Virginians who choose public service. Back in 2017, I had a woman explain to me that as a widow, after losing her husband, she also realized that — because of the Government Pension Offset — she was not receiving the benefits that she should be receiving. She didn't understand why she was being treated differently than any other widow who had lost a spouse. We have to do right by the people who have devoted themselves to public service. There is a strong consensus, and I'm proud to be here today supporting this legislation and the progress we have made — and I express my gratitude for the public servants who have brought their voices."
Graves said he and Spanberger are working to make right a wrong and address an injustice that has been around since the late 1970s and early 1980s.
"These are people that have paid into Social Security, people that have paid for their retirement benefits, who for the last 40 plus years have actually had their benefits taken," Graves said. "These are people like firefighters, people like teachers, people like police officers — people who are some of the most overworked and underpaid members of our communities. Today, we are all so excited, as a result of the work of Abby and Kathy, of Julia and so many others, we have actually hit 290 cosponsors. This bill has the third most cosponsors of any legislation, strong bipartisan support from the East Coast to the West Coast, and that's a direct result of the tireless efforts of all the people behind me."
Patrick Yoes, president of the National Fraternal Order of Police, said public servants only want what they have earned.
Spanberger originally introduced the legislation in January 2021.
"That's the very principles of fairness — and that's what our profession is based off in law enforcement. Thank you to Representative Graves and Representative Spanberger for working with us so tirelessly to call to attention a travesty for America's public employees," Yoes said. "It's just not fair. It's not fair to the men and women who suit up and show up every single day protecting their communities — and there's a certain expectation that they receive the same benefits that they paid into, just like every other American. On behalf of our 373,000 members across this country — many of whom are affected by this particular bill, thank you for the hard work that you're doing in repealing this legislation. The fact that we have chosen a path of public service should not penalize us — and should not try to balance the Social Security system on law enforcement officers, many of whom are struggling trying to pay their own bills in retirement and are at poverty level because of the reduction."
The WEP reduces the earned Social Security benefits of an individual who also receives a public pension from a job not covered by Social Security. For example, educators who do not earn Social Security in the public schools but who work part-time or during the summer in jobs covered by Social Security have reduced benefits, even though they pay into the system just like everyone else.
The GPO affects the spousal benefits of people who work as federal, state or local government employees if the job is not covered by Social Security. The GPO reduces by two-thirds the benefit received by surviving spouses who also collect a government pension.