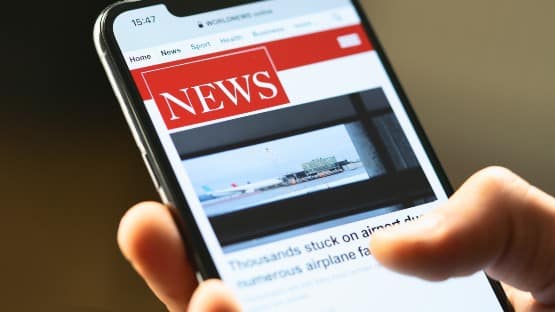 In this day and age of politicians decrying "fake news," journalists have become targets.
In 2022, according to the U.S. Press Freedom Tracker, , there were 40 assaults on journalists in the United States, and even more journalists are threatened and harassed each day both in person and online.
The Society of Professional Journalists is pressing Congress to reintroduce federal legislation protecting journalists on the job.
The Journalist Protection Act was first introduced five years ago by Sen. Richard Blumenthal, Sen. Bob Menendez and Rep. Eric Swalwell and, if passed, would make it a federal crime to knowingly assault a reporter engaging in the act of newsgathering.
"Journalists risk their lives every minute of every day when reporting in the field," SPJ President Claire Regan said. "SPJ has issued safety guidelines, but there is only so much newsroom leaders can do to protect their staff from harm in vulnerable situations. Passing the Journalist Protection Act would enhance the guidelines set forth by SPJ by going even further to make it a federal offense to knowingly assault journalists. It is time for Congress to finally pass this critical legislation."
The Society of Professional Journalists has asked for this legislation to be passed in 2018, 2019 and 2020.
SPJ joins other journalism organizations, including the Radio Television Digital News Association, in asking for the Journalist Protection Act to be reintroduced and passed in the 118th Congress.