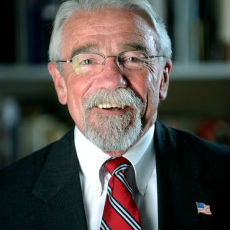 HB1696, patroned by Delegate Dickie Bell (R-Staunton), came before the full House Committee on Commerce and Labor on Thursday afternoon. Despite testimony from land owners, constitutional scholars, and open government advocates, the committee voted to lay the bill on the table. This is a parliamentary procedure that in fact kills the bill.
Delegate Ben Cline (R-Rockbridge) made and Delegate Rob Bell (R-Albemarle) seconded an initial motion that would have reported the bill out of committee and sent it to the full House of Delegates for consideration. A substitute motion was then made to table the bill. Delegates Cline and Rob Bell voted against the motion to table. Three members of the committee abstained based on potential conflicts of interest.
Delegate Bell argued before the committee that if eminent domain authority is given to a private entity that entity should have to adhere to the same transparency requirements that government entities have.
"I am disappointed that the Commerce and Labor committee did not see fit to advance this legislation. This was a common sense measure that would have increased the transparency of the eminent domain process." said Delegate Bell. "Our citizens have the right to know what is being done on or with their property. It seems only fair and right that when the authority of the government is given to a private entity that they be subject to the same oversight and accountability."
The genesis of House Bill 1696 stemmed from numerous discussions regarding the process by which Dominion Power utilized eminent domain authority for the Atlantic Coast Pipeline. The bill would not stop the pipeline, but it would have closed an oversight loophole in the process. Dominion's use of government authority to take land was not balanced with the transparency allowed by the Freedom of Information Act.
While HB 1696 is dead, State Senator Emmett Hanger (R-Augusta) still has an identical piece of legislation (Senate Bill 1166) that is still working its way through the Senate process #