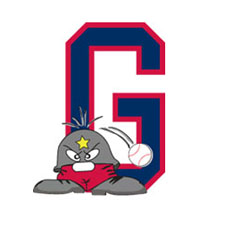 A pair of former Waynesboro Generals will play key roles for the top-ranked Virginia Cavaliers as they face off with Cal-Irvine this weekend for a spot in the College World Series.
"It will definitely be a good weekend of baseball. Two really good teams. It's golng to come down to who can execute. This time of year, it's all about who can execute when they have the chance to. The #1 seed doesn't mean anything in this. Everyone just has to play great baseball now to win. Teams made it this far for a reason," said Justin Thompson, a relief pitcher for the Cavs this spring who credits his experience in Waynesboro in 2010 with getting him ready for college baseball this year.
Thompson and teammate Jared King, the starting first baseman at Virginia, attended the Waynesboro-Rockbridge game at Kate Collins Field Wednesday night to check in on their old stomping grounds. Virginia and Cal-Irvine will begin their best-of-three Super Regional series on Saturday at 1 p.m. Game 2 is set for Sunday at 1 p.m., with Game 3, if necessary, scheduled for 7 p.m. Monday.
Thompson has been the eighth-inning setup man for coach Brian O'Connor in 2011, compiling a 3-1 record and 2.97 ERA in 20 appearances.
"I came into last year here not having thrown too much for Virginia, and then I came to the Valley League and got time to work on different stuff," Thompson said. "It really helped me going into fall ball, and I was able to win a position going into spring season. The Valley definitely helped for the experience and picking up stuff from different schools and guys you played with."
King's summer in Waynesboro in 2010 followed a redshirt season at UVa. following shoulder surgery.
"This gave me the opportunity to go out and play every day. With my throwing program last summer, if I wasn't playing in the field, I was going to DH, and that was the biggest thing for me, was just getting at-bats," said King, who is hitting .324 for a homer and 25 RBI for Virginia in 2011.
Three of their teammates – first baseman/catcher Ryan Levine, pitcher/outfielder Shane Halley and pitcher Ryan Ashooh – will join the Generals this summer once the UVa. season is done. Thompson said he and King have given the trio a scouting report on the Valley League.
"We told them the coaching staff here is great. They help all the players get better, let us play loose and just have fun playing. You're trying to get better. And told them that traveling around the Valley League is nice. The bus trips aren't bad, so it's not like it's going to beat you down most trips. Mainly just trying to get better every day, and the Valley League is the place to do it, because you're playing every day," Thompson said.