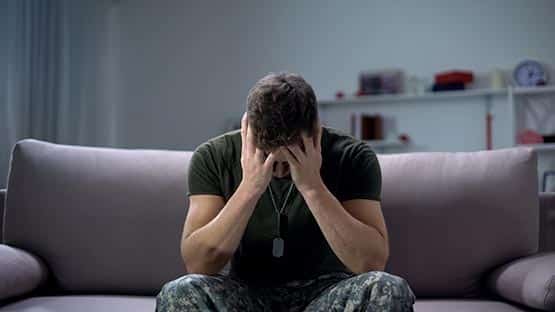 The Department of Defense has done a lot of work in the past two years to address suicide in the military community.
On Thursday, Secretary of Defense Lloyd Austin took the next step – releasing a memo directing urgent action for suicide prevention. The memo says there is no expectation for change overnight, and full implementation is approximately seven years away.
An independent review committee conducted internal reviews of military installations consisting of 457 focus groups, 2,106 interviews with service members and 670 interviews with civilian staff. The committee made 127 recommendations to address issues within the ranks.
The memo outlines the department's campaign to reduce the number of suicides throughout the Armed Forces across five lines of effort:
Foster a supportive environment
Improve the delivery of mental health care
Address stigma and other barriers to care
Revise suicide prevention training
Promote a culture of lethal means safety
The goal is that the tasks assigned to each line of effort will transform the department's efforts on suicide prevention. The department reports that it is pursuing an aggressive timeline for planning and implementation of the five lines of effort.
The Under Secretary of Defense for Personnel and Readiness will oversee implementation across the department. The DoD hopes to have full implementation by the end of fiscal year 2030.


If you or someone you know needs support now, call or text 988 or chat at 988lifeline.org