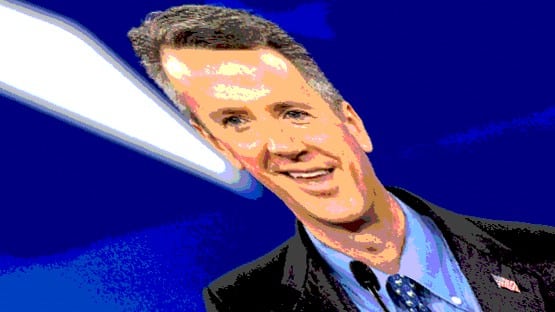 Ben Cline just can't quit self-styled Leninist Steve Bannon.
Seven months after his last appearance, Cline, the Republican who represents the Sixth District of Virginia in the U.S. House, was again a guest on Bannon's conspiracy-friendly podcast "War Room."
Cline stuck close to his far-right Freedom Caucus talking points.
Once again there was the irony of Cline complaining about the Biden administration's alleged lack of cooperation with congressional committees while on a podcast hosted by a man who was sentenced to four months in prison and a $6,500 fine after he was convicted for refusing to comply with a subpoena from the House of Representatives committee investigating the Jan. 6, 2021, attack on the U.S. Capitol. (Bannon is free pending appeal.)
Once again there were the reflexive digs at Nancy Pelosi (who is no longer in a leadership position in the House of Representatives) and complaints about "woke and weaponized" government.
To avoid a government shutdown which Freedom Caucus members are threatening, Cline said, the Commerce Department, the Education Department and the Labor Department "need to be defunded just a lot." Someone needs to ask him what he means by "just a lot" and which programs need to be defunded.
On Speaker Kevin McCarthy's announcement of an impeachment inquiry on President Biden, Cline claimed that the evidence of criminality by Biden is "overwhelming."
But as CNN reported after fact-checking McCarthy's claims: "House Republicans have not presented any proof that Joe Biden ever profited off his son's business deals or was influenced while in office by his son's business dealings." Even many of Cline's fellow Republicans in the Senate think it's a bad idea.
Gene Zitver is the editor of ClineWatch.