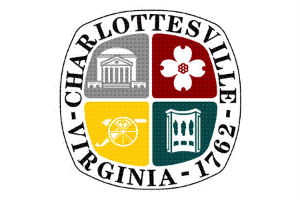 With the anniversary of the violent events of August 2017 approaching, the City of Charlottesville is monitoring potential threats for the Unite the Right anniversary weekend Aug. 11-13. The Charlottesville Police Department is constantly monitoring potential activity. At this time, there are no specific credible threats.
The Charlottesville Police Department is:
Working with Ting Pavilion to ensure adequate coverage as they are hosting a Friday's After Five event on August 12.
Maintaining a status of heightened situational awareness
Monitoring chatter from intelligence sources to be prepared to increase available coverage downtown and in parks
Preparing to activate additional coverage quickly in response to any pop-up emergencies that might occur
Having ongoing communications with state and regional partners to be prepared to quickly respond to any incidents that may occur
The City of Charlottesville will close Heather Heyer Way (4th Street SE) from East Market Street to East Water Street from 6 p.m. on August 11 through 6:30 a.m. on August 14.
Public transit provided by Charlottesville Area Transit will operate on a normal schedule.