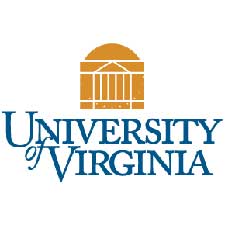 Great news with the unanimous vote by the UVa. Board of Visitors to reinstate President Teresa Sullivan.
But this thing isn't over – not by a long shot.
The focus now has to be on repairing UVa.'s reputation, which has been damaged by the controversy over her forced June 10 resignation and the awkward back-and-forth that ensued.
Next Step #1: It's time for a cum-ba-yah moment of some sort, the sooner, the better. And no, seeing Rector Helen Dragas "sincerely apologize for the way this was presented" and tell Sullivan that she "deserve(s) better" isn't enough, not nearly enough.
There needs to be a press conference with Dragas and Sullivan practically arm in arm like Allied leaders celebrating the end of World War II as a starting point. In that press conference, the two need to appear to be as pleased as peaches to be in each other's presence, and furthermore appear to have had lengthy discussions over both how the forced resignation was done and the reasons cited by Dragas and her cabal as to why they had initiated the move.
This, incidentally, is a necessary evil whether or not Dragas is reappointed to a second term on the Board of Visitors, which I expect will not be the case. But even so, as her last act as Rector and as a BOV member, she needs to fall on her sword.
Sullivan, meanwhile, needs to maintain the cloak of graciousness that has marked her public response to the controversy since Day One, as tempting as it might be for her to gloat over what her supporters may perceive to be her big victory.
Next Step #2: That 10-point missive that Dragas had written for her by a PR flak last week to justify the putsch needs to, like it or not, be addressed by Sullivan and the surviving Board of Visitors. Online education, the costs associated with running some departments in the College of Arts and Sciences and the costs of financial-aid programs aimed at low-income students were addressed in the PR manifesto and emails between Dragas and her co-conspirators as motivating them to take action. The counterrevolution that led to Sullivan's reinstatement will not be ultimately successful if the issues that motivated the putsch are swept under the rug.
The fact that somebody was able to convince the Board of Visitors to put its differences aside to guarantee a unanimous vote of reinstatement is, to me, a sign that the adults are once again in charge on Grounds. To reinforce, tomorrow isn't business as usual as if June 10 never happened; it can't be for UVa. to properly move forward. The adults back in charge need to present a united front and then begin to work together to address the multifaceted challenges that face the University to get our beloved alma mater back on the right track.
More at www.TheWorldAccordingToChrisGraham.com.