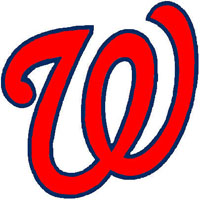 Kirk Nieuwenhuis broke a 3-3 tie with a two-run, sixth-inning homer as the Milwaukee Brewers topped the Washington Nationals, 5-3, Friday night.
The loss is the sixth in a row for the Nats (43-31).
Max Scherzer (8-5, 3.52 ERA) took the loss, giving up five runs on five hits in six innings of work, striking out 10 and walking three.
Again, Scherzer had issues with pitch counts – needing 117 pitches to get through six Friday night after throwing 113 pitches in a six-inning stint last week at San Diego.
Wilson Ramos (.341/.385/.567) was 4-for-5, but struck out with runners on the corners and two down in the ninth to end it.
Daniel Murphy (.349/.393/.577) had two hits and two RBI for Washington, which stranded 11 baserunners.