News
AFP Focus | Theater project moves forward in big way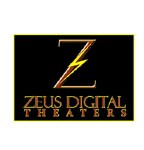 Waynesboro hasn't had a night at the movies since the Wayne Theater closed a decade ago. It seems an interesting locale to start a digital-movie revolution.
"We'll have more digital screens than anybody else I've been able to find in Virginia. We will be the only all-digital theater that I've been able to find in Virginia. We will have more 3D screens than anybody else in Virginia. The rest of the industry is trying to find ways to avoid spending the money on 3D. I'm embracing the 3D technology, because it gives us a lot of options," said Brett Hayes, a Greater Augusta-based businessman and developer and the founder and principal in Zeus Digital Theaters, which will be bringing an eight-screen digital multiplex to Waynesboro next Labor Day weekend.
Hayes had been working with Staunton-based Visulite Cinemas owner Adam Greenbaum on a joint project to develop a theater at the location on Lew Dewitt Boulevard. That deal fell through, and Hayes, who has been working for more than two years to bring a theater development to Waynesboro, decided to employ the working knowledge of the theater industry that he'd gained in his pursuit of a dance partner to his own effort.
"I've been into projectors since long before anybody had any idea of projectors. I know the techology we're dealing with here. This merges my construction and development side and my technology side and the little bit of P.T. Barnum that I have in me," said Hayes, who has more Barnum in him than you might expect out of a developer type.
Take his plans for a VIP grand opening next September, for example. Zeus will be giving away 200 tickets to opening night, and the lucky fans who get one of the free tickets will be shuttled to the theater via limosuine to walk down the red carpet.
Hayes wants to have four of those type grand openings a year – and wants to try to draw worldwide film premieres to Zeus, and thinks he has made some inroads to that effect.
"We may not be able to get a huge blockbuster to do a premiere here, but I've been talking to some producers who would be interested in doing a small worldwide premiere for small independent films at our theater," Hayes said.
"That means real stars coming in for us. For them, it's a way to break out of the norm of the premiere and get some buzz doing it in small-town America," Hayes said.
It's a novel concept – making it fun to go out to the movies again. Theater owners seem to have gotten away from that mindset. "You can't just open the doors and show movies," Hayes said, detailing the little niceties that he has in mind at Zeus, like the T-shirts that will be for sale in the movie-themed retail store on site that entitle the purchaser to free popcorn at the theater for the life of the shirt.
Locally-produced content is another nicety – everything from documentaries to zombie films to TV-type ad spots replacing the traditional PowerPoint-based local advertising.
"It's all about trying to create a sense of community," Hayes said.
And starting a digital revolution along the way.
"Right now only 5 percent of screens in the United States are digital. We're really only in the third year of rollout of digital projection. Most theaters will put in one digital screen, maybe two, so they can show the 3D movies. My goal is ultimately to be able to show anything Hollywood sends to me, whether it be 2D or 3D, and have the same quality all the way across," Hayes said.
"Some purists will say 35-mm is still the best. They want to see the scratches in the screen. Well, if you want to see scratches, this theater isn't for you. This theater is going to be sharp, and it's going to be a better experience seeing a movie here, both in terms of sound and visually, and comfortwise, than you'll be able to create at home in your home theater," Hayes said.
– Story by Chris Graham