Robert Kiyosaki, the author of 'Rich Dad Poor Dad', is one of the most respected financial experts we have. When he speaks, it is generally a good idea to sit up and listen. In August, he had a very interesting tweet that we are sure crypto enthusiasts, and Bitcoin investors in particular, would have been very happy to see.
BITCOIN to $100k. Saying for years gold&silver GOD'S money. BITCOIN peoples $. Bad news IF stock & bond market crash gold&silver skyrocket. WORSE NEWS IF world economy crashes BC $1 million Gold $ 75K silver to $60k. SAVERS of FAKE US $ F'd. DEBT too high. Mom, Pop & kids in…

— Robert Kiyosaki (@theRealKiyosaki) August 14, 2023

Mr. Kiyoskai has for quite some time now been very skeptical of the US dollar's future and can see its demise in the not-too-distant future. Along with gold and silver, he believes Bitcoin is the place to turn for investors hoping to survive what is an inevitable crash in his eyes.
While Bitcoin looks like it may have a tumultuous time ahead of it (more on that later), its future is still bright, and investors will be hoping that Kiyoskai is correct with his forecast. While we wait for things to fall into place for crypto number one token a new player is emerging on the scene that has made a lot of us sit up and notice. 
Bitcoin Minetrix is a fascinating new project that brings us a whole new way to do cloud mining. Let's have a look at what it offers.
Bitcoin Minetrix- This coin will revolutionize how Cloud Mining 
Before we get into the nitty gritty of Bitcoin Minetrix (BTCBTX) let's first take a look at cloud mining, as it is a very divisive topic within the crypto community. Mining, of course, is a huge operation. We all know how much the crypto-mining community has come under fire from environmental groups because of how much energy mining uses.
Mining centers are massive operations, but some would argue this has taken the decentralized nature away from crypto. If you need a huge warehouse, equipment, and expertise that disqualifies 99% of crypto investors, This is where cloud mining comes in.
At a macro level, what cloud mining is supposed to do is give every individual the chance to be able to mine Bitcoin and other crypto. How it works is an individual can enter into a cash contract with some company that has the equipment and know-how to mine, and then the individual can earn their rewards from mining.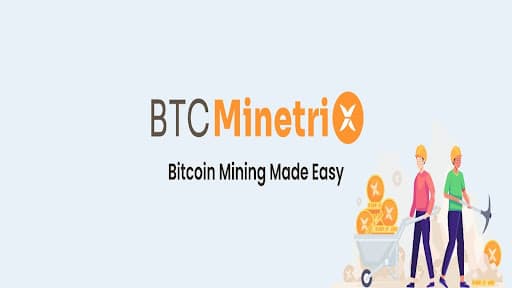 The problems with cloud mining
The problem we face now that Bitcoin Minetrix is trying to fix is not only are individuals being taken advantage of with high fees and having to share their profits, but the industry is rife with scammers. So even if you find a legitimate mining company to cloud mine with, the fees are so high it is hardly worth your time, and that's the best-case scenario.
Bitcoin Minetrix has looked at this issue and has put forth a solution. Their project combines staking and cloud mining to produce a stake-to-mine system that better protects investors from the high fees and scams that terrorize the current model.
How it works is when you purchase your BTCMTX tokens be it during presale or after, you can immediately stake them. These staked tokens will appreciate in value if the project does well, so investors can hold onto these and earn a passive income through APY. The current APY is estimated to be 8691% which will, of course, come down as the presale progresses, but it does show the big potential rewards for investors.
Turn staked tokens in Bitcoin
What's even better is the staked tokens have two roles. They can also be exchanged for mining credits. These are secondary non-transferable ERC-20 tokens that can then be exchanged for hash power. This is the key tool when it comes to cloud mining.
The hash power must be burned in exchange for designated BTC cloud mining time or a percentage of mining yields. The key here is the investor is in control every step of the way and has full control over what they wish to do with their staked tokens or their credits.
Staked tokens can even be unstaked and sold if the investor wishes to do so. So not only are investors protected from any scams or other nefarious ongoing, but it also is much more decentralized in nature than normal mining or even cloud mining.
So we love the idea, and we think the market is going to love it too. The presale is only a matter of hours old, so the beginning price of $0.011 per BTCMTX is available for potential investors. We think this presale is about to take off once word spreads, however, so we wouldn't wait too long.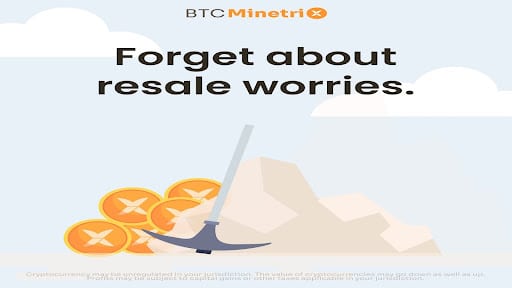 Bitcoin may have to weather the storm before Running to $100k
So back to Robert Kiyosaki and his ambitious Bitcoin projection. What he is relying on is becoming more and more apparent. The strength of the United States dollar relies very heavily on other countries still using it for trade. There have been calls in both South America and Africa for a pan-continent currency that would sever the tie of relying on the United States.
Of course, the USA has hit record-high debt numbers and is now facing a looming government shutdown. In general, what is bad for the dollar is good for Bitcoin, as it causes investors to look elsewhere if they feel they are not getting their money's worth.
However, Bitcoin also has an upcoming federal meeting in regards to inflation rates which were held stead last time out. The crypto market has already been suffering because of high-interest rates, and if Chairman Jerome Powel does not give us any good news in his upcoming speech, we are unlikely to see any big Bitcoin jump in the immediate future.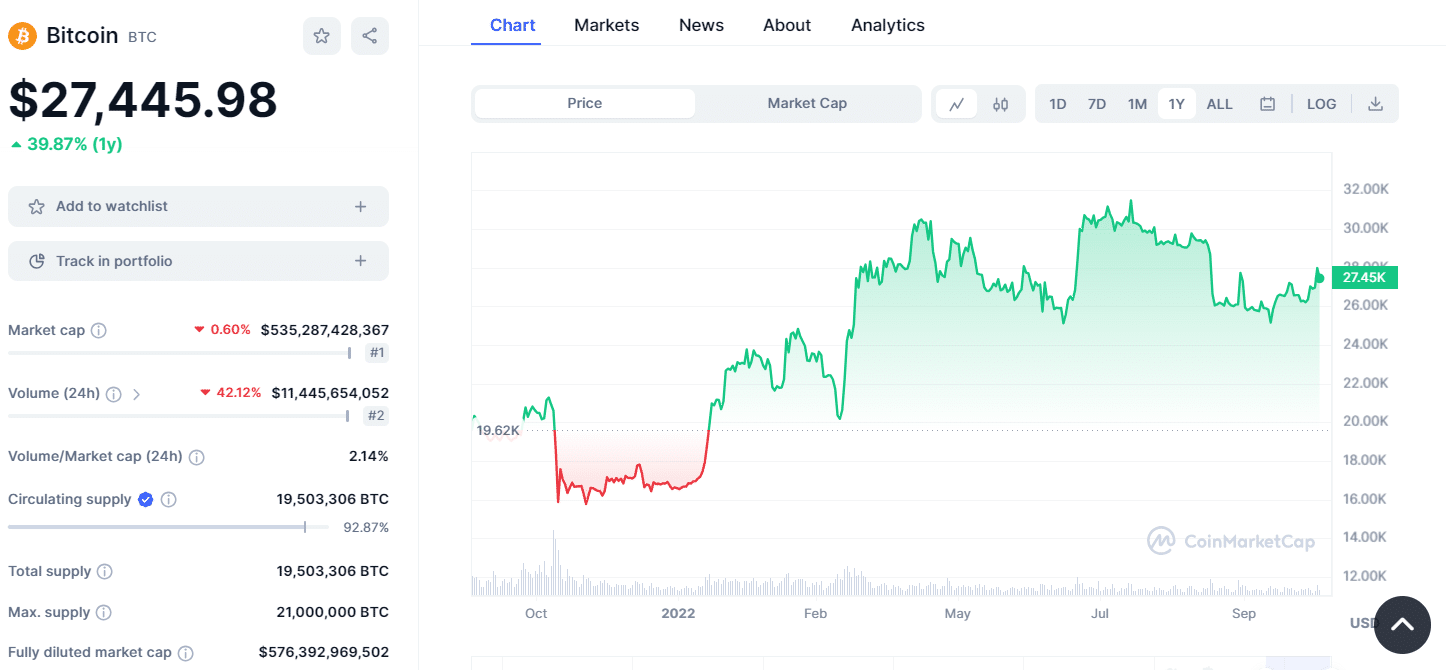 Conclusion
So to finish up, it is generally good news all around. Of course, we cannot take Kiyoskai's word as gospel, but his reason for believing the dollar will fail is concrete, and Bitcoin is a likely alternative. While we may need to wait a while on that one Bitcoin Minetrix is ready to take off right now. At the lowest available price currently, it represents an absolute steal.