The market as a whole has been suffering this week as it reacts to the Israel-Palestine conflict. As a new risk market, the crypto market always tends to react poorly to any kind of global conflict. For example, after Russia invaded Ukraine, the total market value dropped by 11%. Unfortunately for Ripple (XRP), it has not been immune from these bearish conditions, and the price has dropped steeply.
While XRP and other altcoins are struggling, there is a presale that is going from strength to strength. A new Telegram Casino, known as TG.Casino ($TGC) has just passed the $1 million raised mark and looks like it has the potential to be the number one crypto casino in the near future. Despite the bearish conditions, it is not struggling for investors.
Let's take a look at what investors are seeing in this new project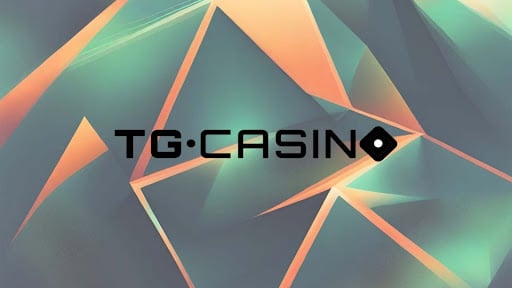 TG.Casino- This project has the potential to be the number one crypto casino once launched
The online gambling business is a very profitable one these days. Its popularity has exploded recently thanks to more and more states in the USA legalizing the activity. Crypto gambling and casinos have profited from this as well but still remain a long way behind traditional online gaming platforms. Of course, a lot of this has to do with unfamiliarity and, from this, a lack of trust. TG.Casino ($TGC) could change that.
Crypto is still a niche market so crypto casinos are also quite niche, as gamers are more likely to stick to what they know. However, TG.Casino actually has a lot of advantages over standard online casinos. Despite trust issues, they are actually more trustworthy because every transaction made on a blockchain is immutable, ensuring that once a bet is recorded, it cannot be altered.
TG.Casino is also more accessible than most online gambling sites. Because crypto is essentially borderless, all players need is an internet connection, and they will be able to game. Last, but not least, crypto transactions tend to be faster than traditional payment methods. With some payment methods, withdrawals can take days, but crypto transactions only take a couple of seconds, meaning a better experience for players.
While this helps, the most important move that TG.Casino has made is partnering with Telegram.
Why Telegram can help TG.Casino take over the crypto gambling world
There is probably no better move that a crypto casino could make than to partner with Telegram. That is exactly what TG.Casino has done as anyone with the app will soon be able to access the casino from it. Telegram is known for its security and privacy features, so this move is likely to lure in traditional online gambling players as any concerns will likely have been met.
Being hosted on Telegram has lots of other benefits too. Telegram works seamlessly as a messaging app and now as a crypto casino. As long as you have a mobile and a decent internet connection, you will be able to enjoy a seamless experience.
Another thing that Telegram is known for is its bots. These work to ensure that the messaging app performs at its highest level and can now be used for such things as facilitating games, managing player accounts, processing bets, and much more, all within the familiar Telegram interface.
TG.Casino are dedicated to rewarding their investors
Something that we think is really drawing in investors is their very impressive rewards program. The casino seems very dedicated to making sure that players and investors receive rewards for being loyal to the casino. 20% of the total allocation of coins will go to staking rewards, while a further 10% will go to rewards for gamblers, such as loyalty bonuses.
Like any decent new project, staking is an important part of the TG.Casino ecosystem. Like with any project, staking adds a layer of security to the project, and the investor can gain a passive income. Both sides win. With a casino, however, it is even more profitable to stake as stakers get preferential treatment in terms of bonuses, offers, or game access.
TG.Casino's commitment to their players runs deep. Every day the casino will use a share of its profits to purchase open market $TGC. 40% of these $TGC will be burned, which creates scarcity and also boosts the worth of the tokens that investors have staked. The other 60% will be used for rewards distribution and sustaining the TG.Casino ecosystem.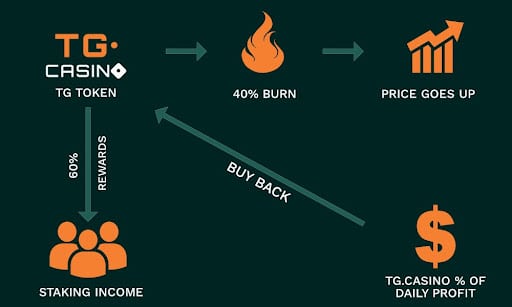 Now is not the time to buy XRP as further losses may be on the horizon
As we can see from Ripple's (XRP) 7-day performance chart, it has been a rough week for the altcoin. It is actually, at the time of writing, right around the price it was exactly a year ago. When we consider they were in the midst of a battle against the SEC at that time, it really paints a sad picture for XRP investors.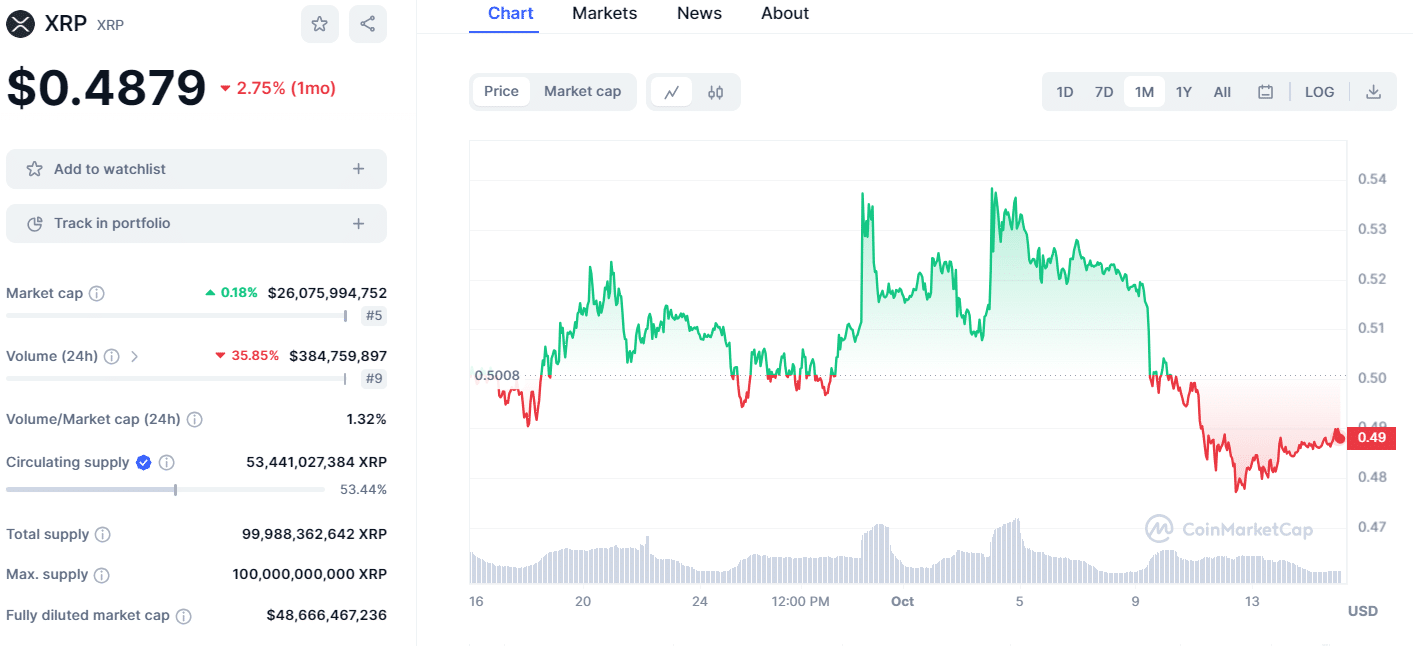 Oh, how different things could have been too. Once we found out that the SEC had lost their case, the price of XRP pumped, and we believe that everyone thought that $1 was the minimum for the altcoin. Things have gone poorly since. The SEc announced an appeal, and even though it looks like that could be shot down, global conditions have stifled any bounce back that news might have bought.
The downturn coincides with whales transferring massive amounts of XRP, so all-around conditions are bleak. Major altcoins will likely continue to underperform as tensions continue to rise in the Middle East, this makes XRP a stay away for now.
Conclusion
So to wrap this up we think it's pretty clear that TG.Casino is a must-have, while XRP is a big stay away. It is always advisable to focus on the presale market when conditions are bearish, and that has never been more true here. TG.Casino has bucketloads of potential and is still at the presale stage. Its potential for growth dwarfs XRp at the moment. It's a no-brainer.