Cats are wonderful companions, bringing joy and warmth to millions of homes worldwide. As responsible cat owners, it is essential to prioritize their health and well-being. Regular veterinary check-ups play a crucial role in maintaining a cat's health and catching potential issues early on. In this article, we will explore the most common cat vet checks you should know to ensure your feline friend leads a happy and healthy life.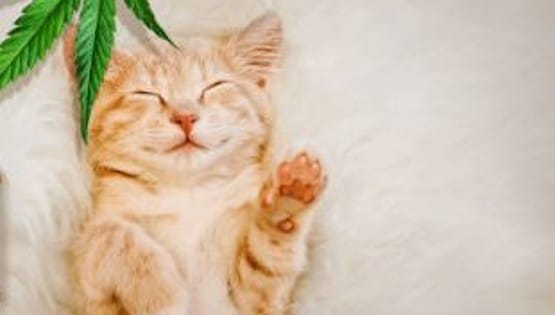 (© Irina – stock.adobe.com)
Annual Wellness Examinations
Just like humans, cats need regular wellness check-ups too. An annual visit to the vet is essential for monitoring your cat's health and detecting any potential health concerns. During the wellness examination, the vet will conduct a comprehensive physical examination, assess your cat's weight, dental health, coat condition, and look for any signs of discomfort or abnormal behavior.
Vaccinations
Vaccinations play a critical role in preventing various infectious diseases that can be life-threatening to cats. Core vaccinations, such as rabies, feline herpesvirus, calicivirus, and panleukopenia, are typically recommended for all cats. Depending on your cat's lifestyle and risk factors, your veterinarian may also recommend non-core vaccines, such as those for feline leukemia (FeLV) and feline immunodeficiency virus (FIV).
Parasite Prevention
Parasites, such as fleas, ticks, and intestinal worms, can pose serious health risks to cats. Regular parasite prevention is crucial to protect your feline friend from these pests. Your vet may recommend topical treatments, oral medications, or collars to keep your cat free from parasites and the diseases they can transmit.
Dental Care
Dental health is often overlooked in cats, but it is just as essential as other aspects of their well-being. Dental problems can lead to pain, difficulty eating, and even systemic health issues. Regular dental check-ups and cleanings, along with at-home dental care, can help prevent dental disease and keep your cat's teeth and gums healthy.
Blood and Urine Tests
Routine blood and urine tests are essential for identifying internal issues that may not be apparent during a physical examination. These tests can detect conditions like kidney disease, diabetes, liver problems, and certain infections. Blood and urine tests also provide baseline health information that can be used for future comparisons.
Spaying or Neutering
Spaying and neutering are vital components of responsible pet ownership. Besides preventing unwanted litters, these procedures offer numerous health benefits. Spaying female cats significantly reduces the risk of uterine infections and breast tumors, while neutering male cats lowers the likelihood of certain cancers and behavioral issues.
Senior Cat Health Checks
As cats age, their health needs change. Cats are considered seniors when they reach around 7-10 years of age, depending on breed and overall health. Senior cat health checks become increasingly important as your feline companion enters their golden years. These checks may include blood tests, urine analysis, and other diagnostics to identify age-related issues like kidney disease, diabetes, and arthritis.
The Importance of Cat Insurance
Caring for your cat's health can be financially demanding, especially in the event of unexpected accidents or illnesses. This is where cat insurance can be a lifesaver. Cat insurance, also known as pet insurance, is designed to help cover the cost of veterinary care and treatments for your furry companion.
Best cat insurance policies offer coverage for accidents, illnesses, surgeries, and even routine care, depending on the plan you choose. By paying a monthly or yearly premium, you can be better prepared for unforeseen veterinary expenses and ensure your cat receives the best possible care without breaking the bank.
When considering cat insurance, it's essential to compare different policies and providers to find the one that best suits your cat's needs and your budget. Look for policies that cover chronic conditions, hereditary issues, and have reasonable deductibles. Some policies may even offer discounts for insuring multiple pets.
Conclusion
Regular vet checks are fundamental to keeping your beloved feline companion healthy and happy. These visits help identify potential health issues early on, ensuring prompt treatment and preventing the escalation of problems. By following the most common cat vet checks mentioned in this article, you can provide your cat with the best possible care and enjoy a long and fulfilling life together. Always remember, a healthy cat is a happy cat!