Cloudzy's new chapter involves moving on to provide highly scalable cloud solutions.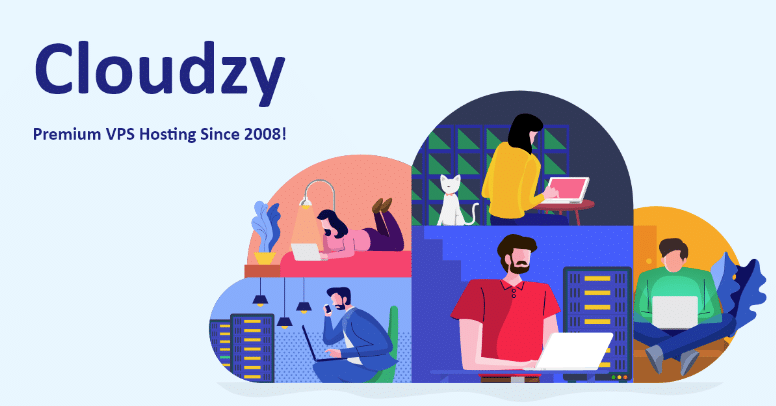 New York, 02.06.2023
With a  history as one of the most renowned VPS services in the online world, Cloudzy is moving to further enhance and optimize its services as part of its recent rebrand from RouterHosting to Cloudzy. The first step of this process is the introduction of Cloud IaaS or infrastructure as a service. While Cloudzy has yet to officially confirm this, it is likely that other types of Cloud services, such as PaaS, etc. will also arrive at later dates.
What are the principal differences and advantages of Cloud IaaS services compared to the VPS service that is already being provided by Cloudzy? The principal factors that make Cloud a technological force for the future include technical aspects such as live migration, auto backup, ease of configuration and setup and of course scalability, while at the same time their diversity and fluidity to match the user's demand, as well as cost-effectiveness and connection quality also come into play.
Other main qualities that are going to distinguish Cloudzy's IaaS cloud services are the introduction of PAYG or the Pay as you Go billing method. This will cause an influx of reduced costs and efficiency that allows users to pay exactly for the amount that they use, no more and no less. Cloudzy's IaaS Clouds are also going to use distributed resources which eliminate any potential downtime, as well as making a huge amount of potential for scalability, helping users and clients with large server demands.
The cloud server is also going to have a much higher base level of quality, featuring more available instances and a much higher runtime performance which will serve clients with great demands or speed-dependent tasks. The server is going to have a high level of onboarded security measures, including anti-DDoS and antimalware programs that will easily defend the server even from proficient malicious hackers.
Even if an attack is successful, Cloudzy's IaaS cloud service features an auto backup process that will easily restore the latest instance of your server data. Cloudzy's IaaS cloud will also feature several different OS options, including Windows and different Linux distros. Cloudzy understands the pain and stresses of server downtimes and therefore has implemented an advanced live migration feature that will immediately allocate migratory resources in case of a potential server outage to keep your hosted operations up and running.
Cloudzy has also gone to great lengths to ensure that despite the overwhelming amount of positive features on their Cloud IaaS services, the configuration process will remain easy and straightforward. To top the technical achievements off, Cloudzy's IaaS Cloud will also have support for internet protocol version 6, which will ensure its compatibility and relevance in the future of the online world.
Hannan Nozari, CEO and Founder of Cloudzy, also reflected on the new service coming to Cloudzy. "I believe this was the logical next step for us. There were countless instances of demand for more scalable and efficient hosting and server solutions. The cloud services on Cloudzy, starting with our IaaS package, is our response to this demand from our valuable user base. There are also more in store, and I'm excited to share the news with you in the future!"
After a decade of top-notch performance in providing great VPS services, Cloudzy is now starting its move towards more advanced Cloud services. Learn More: https://cloudzy.com/
Address: 11 Brooklyn, New York, NY 100064
Phone: +1-332-600-4050
Contact email: [email protected]
Founder: Hannan Nozari