These new 5 crypto ICOs are the talk of the town this week. Investors are flocking to them, convinced that these tokens will explode once they appear on crypto exchanges later this year. Among them are Bitcoin Minetrix (BTCMTX), Meme Kombat (MK), and TG. Casino (TGC) are the most promising ones, offering insanely high ROI for investors smart enough to get in on the ground floor.
Each ICO on our list is selected according to its potential to redefine and disrupt the market in its respective niche. Offering new and fresh ideas, they represent a new generation of crypto forged in the fires of last year's crash that almost crippled the entire crypto market. BTCMTX, MK, and TGC are especially interesting as they redefine how we think about cryptos and their utility. 
The original thinking behind these incredible projects ensures that their native tokens will always be in high demand, providing a strong ROI for their investors. One fly in the ointment is that their presales are drawing to the end, leaving little time to act and catch them before they take off.
Best New 5 Crypto ICOs This Week – Overview
Bitcoin Minetrix (BTCMTX) – The Latest Bitcoin Alternative
Meme Kombat (MK) – New Meme Coin Sensation
TG.Casino (TGC) – GambleFi Rising Star

Metapotamians (MTP) – Digitalizing the Cradle of Civilization

Galobank (GALO) – A Bridge Between Traditional Banking and DeFi
Bitcoin Minetrix (BTCMTX) – The Latest Bitcoin Alternative
Bitcoin Minetrix is one of the most interesting ICOs this year. The project entails an innovative take on cloud mining, a far more efficient, not to mention cheaper, way of mining Bitcoin.
The stake2Mine approach employed by Bitcoin Minetrix offers redemption for cloud mining, plagued by accusations of fraud and extortion. Several cloud mining companies have been engaging in various forms of defrauding their users, causing people to stay away from cloud mining altogether.  
Staking BTCMTX earns non-tradeable ERC-20 tokens which can be burnt for mining credits. The system provides full transparency and users know at any time what is going on and how many Bitcoins they can expect in return.
BTCMTX's presale started magnificently, raising more than $100k in the first 24 hours. At the moment, more than $2 million worth of BTCMTX tokens have been sold. The first listings are expected to launch BTCMTX into the stratosphere, according to several analysts, at which point early investors can expect a hefty ROI. The good news is that there is still time to invest in this amazing project and set yourself self for some massive gains down the line.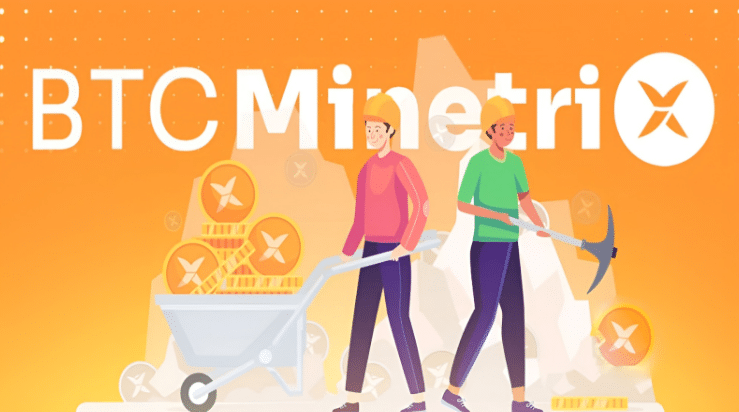 Meme Kombat (MK) – New Meme Coin Sensation
Meme Kombat, hailed as the next meme coin sensation, is the first token that actually has a chance of repeating Pepe Coin's success. What sets it head and shoulders above other meme coins is the fact that the MK token actually has utility within the Meme Kombat ecosystem. That makes it inherently valuable to players and will drive its price upwards, creating a strong ROI for traders and investors.
The app revolves around memes fighting each other in the arena. Each meme will have its own set of unique abilities, providing for an interesting gameplay. In Season 1, the developers are introducing 11 memes: Floki, Pepe, Pepe 2, Shiba, Sponge, Wojack, Doge, Baby Doge, Milady, Kishu, and Mong. Based on popular meme coins, memes should be instantly recognizable to anyone familiar with the crypto world. Season 2, coming out next year, will bring more memes to choose from.
Players can bet on the outcome of battles, with a chance to earn sizeable rewards if they guess the winner. There are several types of bets they can place: Player vs Player (PvP), Player vs Game (PvGame), direct betting, and side action betting. Such a variety of game types allows each player to find the one best suited for them.  
Currently in presale, the MK token has raised more than $500,000 so far. As it approaches its hard cap goal, more and more investors are trying to get their hands on this sensational meme coin and enjoy the massive windfall once it hits the open market.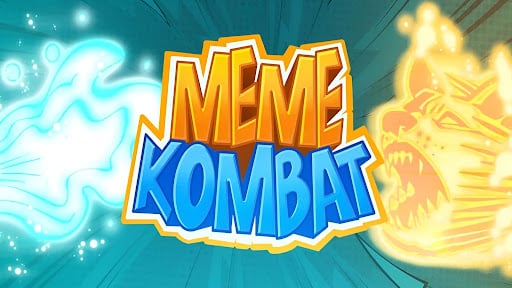 TG.Casino (TGC) – GambleFi Rising Star
With the online gambling industry in a huge expansion, we are witnessing new online casinos opening almost daily. However, all newcomers face an almost insurmountable obstacle right at the start, of finding players in a fairly saturated market. TG. Casino elegantly circumvented it by incorporating its app into Telegram, one of the biggest messaging platforms in the world.
Instant access to millions of users is the best guarantee that TG. Casino and its native token TGC will be one of the most successful crypto projects of the year. But that is not the only advantage that is driving investors to it. The variety of games from the world's most popular publishers ensures that every player will find something entertaining and fun to play.
One feature that will impact TG. Casino's popularity massively is KYC-free access. The app doesn't require any verification apart from a Telegram account, meaning you don't have to jump through hoops to play games. Instead, they have to log into the Telegram app and instantly gain access to all the latest games.
Casino's native token TGC will power all transactions within the platform. Now is the best time to buy it, as it is in presale and can be bought on the cheap. The presale has raised over $1.1 million so far and is fast approaching its hard cap goal. Investors who get in before the presale ends stand to make a bundle once TGC hits the open market.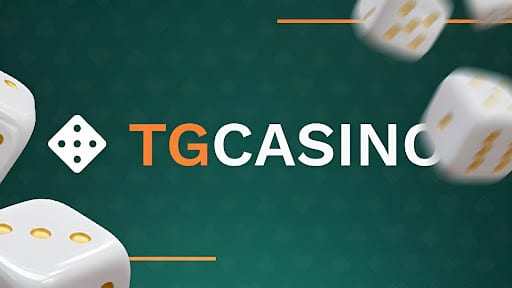 Metapotamians (MTP) – Digitalizing the Cradle of Civilization
Mesopotamia is one of the most fascinating areas on the planet, historically speaking. Dubbed the Cradle of Civilization, it is generally accepted that humans originally came from the region between two great rivers, Tigris and Euphrates. Now Mesopotamia will get a digitalized version consisting of 15,000 hexagons of digital land.
Metapotamians is designed as a digital realm offering unique chances for trading and enterprise, with more than 8,000 companies already pledging their participation.
Galobank (GALO) – A Bridge Between Traditional Banking and DeFi
As traditional banking tries to adapt to the new reality created by cryptocurrency, Galobank offers a solution that bridges two worlds by incorporating the best of both of them. Its huge potential of linking traditional banking and crypto DeFi is what has landed on our list of best new ICOs this week.
The ability to connect these two sectors makes Galobank and its native token, GALO, extremely valuable as long as the project manages to stay within regulatory boundaries. At the moment, that seems like a challenging process.
Conclusion
These 5 new ICOs represent the best the crypto market has to offer, and it is no wonder investors are flocking to them. Tokens like BTCMTX, MK, and TGC represent the future of the crypto market and offer the best chance for massive ROI as soon as they hit the crypto exchanges.