Even though ChatGPT officially cannot give anybody financial advice about their investments, it still can give you some suggestions as to the best and most promising Web3 projects there are on the market. And aside from obvious choices such as Ethereum, Polkadot, Solana, and Cardano, one new Web3 crypto project has found its way into the mix. This project is called DeeLance (DLANCE), and it is one of the most promising projects, according to many experts. Let's see why this crypto is already so popular and what sets this project apart from other prominent Web3 cryptos.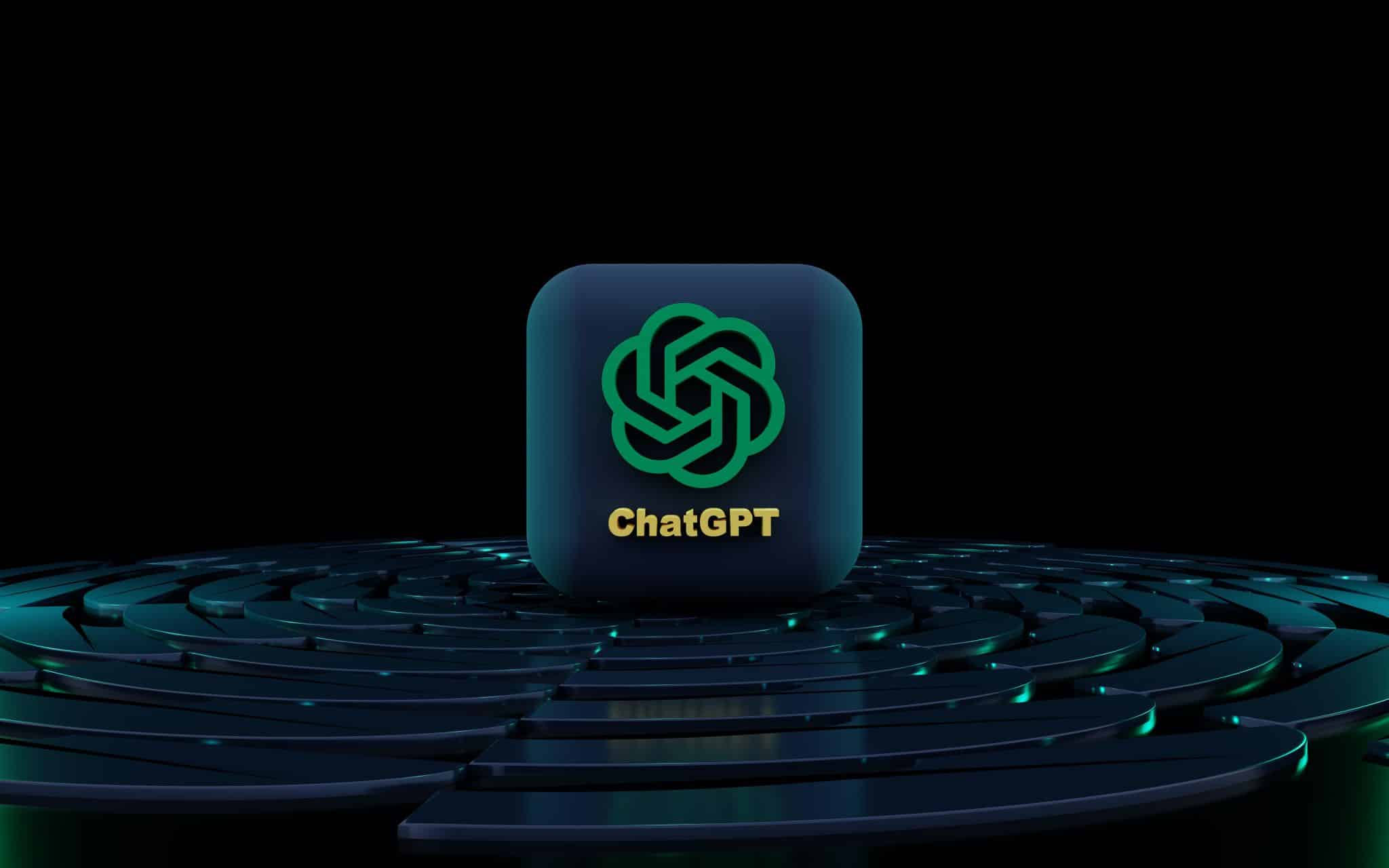 The Crypto Future Lies in Web3 Projects as ChatGPT Says
According to ChatGPT, Web3 crypto projects will play a significant part in the crypto world. The world and crypto users are more and more in need of projects that are more transparent, decentralized, and user-friendly. Projects that enable better peer-to-peer communication and exclude unnecessary intermediates on the blockchain will prevail in the future. 
Aside from ChatGPT's opinion, many experts and crypto enthusiasts know and see that Web3 projects will be the ones that will take to front-row seats in the crypto world. The projects that are most promising are the ones that are intertwined with real-life industries and can provide real usage for people. DeeLance (DLANCE) is one of the great examples of Web3 projects that provide blockchain technology and services for people to use in real life, in this case, a platform where freelancers can apply for jobs for low fees, with no third party that sets the rules.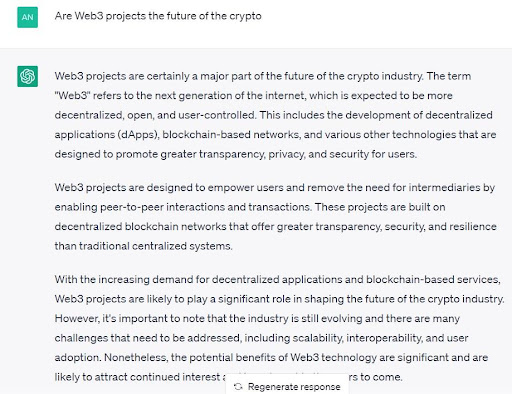 DeeLance (DLANCE) Is The Web3 Platform is Shaking Up the Gig Economy!
DeeLance is a blockchain platform made for freelancers and employers around the world who are seeking better, faster, and cheaper ways to get employment or professionals in various fields. The DeeLance platform will provide freelancers with cheaper fees and faster payment transactions. Most importantly, there will be no more rules where freelancers will have to accept lower-paid jobs just to rank better on the platform, as is the case on Upwork and Fever. 
The whole platform is made of three components, NFT marketplace, recruitment platform, and Metaverse. The DeeLance platform will enable fair play for all who participate in the job recruitment industry. More importantly, all payments will be possible with fiat and crypto. All freelancers and employees need to have to participate on the platform is the DLANCE coin, which is now on presale. 
Be part of Multi-Billion Dollar Recruitment Industry by simply investing in DLANCE
If you are still not convinced that DeeLance is a good investment, let's first explain how big the freelancers and job recruitment Industry is. According to some analyses, in 2023, the global recruitment Industry will hit $450 billion, while only the freelance economy will reach 12 billion by the end of 2028. 
As we mentioned before, crypto projects that are connected with real-life industries and provide strong use cases for people are the ones that are the most promising. And DeeLance, as the first-ever decentralized marketplace for freelancers, will most certainly keep its stability and market cap as a coin and project that will be used by many. 
Protect Your Intellectual Property in Style with DeeLance 
DeeLance project will not only be the first Web3 recruitment project but also an improved version of the platforms and projects we see today. We already mentioned that DeeLance will have faster transactions and lower fees, but the team behind the project has decided to take one step further and deal with intellectual rights, one of the biggest issues Upwork and Fever had. 
The blockchain nature of the DeeLance platform allows users to transform their intellectual work into NFTs and protect them from any threats and irregularities. Users will be able to sell their NFTs on the marketplace as well as to do peer-to-peer transactions among themselves. All you need to have is the DLANCE coin, the native coin of the platform. Considering the DLANCE coin is currently on presale, now is the best chance to invest and profit. 
Deelance Opens Up Advertising Opportunities for Freelancers
Another advantage of the DeeLance platform and project is that it will also have a metaverse. In this virtual world, users will be able to meet, participate in interviews, and negotiate about their future employment. Freelancers and employers will be able to advertise in the metaverse and promote their business and skills. This means that new users will be able to get the upper hand in a competitive market by simply investing in DLANCE coins. And for those who are looking to save and invest in their future, now is the time to purchase this coin while it is on presale. 

Secure Your Future Gig and Invest in DLANCE, the Revolutionary Web3 Freelance Marketplace
DeeLance is a great investment for freelancers who are looking for a better, more transparent, and secure way of obtaining a job. By holding a DLANCE coin, freelancers and employers will get a chance to be part of the new platform that will shape the future of the recruitment industry. And if you invest now, when the price is all-time low on presale, you will get an even better position once the platform is fully operating. 
But DLANCE is not only a great investment for freelancers and employers but also for all crypto enthusiasts who are looking for new Web3 projects that will pump in the following years. DeeLance is a project that is connected with a stable industry with a massive market cap, so there is a huge potential that the value of this coin will become high as the popularity of the platform continues to grow. So become part of Web3's future ChatGPT is so inclined about and invest in DLANCE today!