Cardano (ADA), considered by many one of the most environmentally friendly tokens, is pumping, but also facing fierce competition by another green crypto, Ecoterra (ECOTERRA). A recent addition to the crypto world, EcoTerra is lauded as the most significant eco tokens in 2023.
Cardano is another token being boosted by the recent bullish trend on the crypto market, following Bitcoin, Ethereum, Solana, and even Dogecoin. The revival was spurred, among other things, by the Ethereum Shanghai update, addressing many of the issues users have complained about on the largest crypto network.
Combined with generally favorable conditions on the market, this was enough to start Cardano pumping. This was excellent news for newcomers like EcoTerra, as the market revival is just what they need to start their own ascend to the stratosphere. Ecoterra benefits from the added bonus of having a presale boost as it pumps past the $1.5 million milestone. Many experts now predict that Ecoterra could very well end 2023 with a massive pump, providing huge returns for its early investors.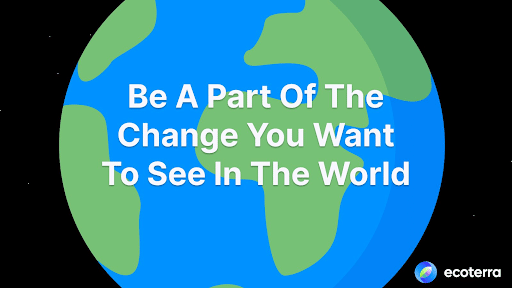 Cardano's Pump is Closely Matched by Ecoterra Presale Boost
In the last seven days, Cardano has pumped more than 15%, jumping from $0.39 to almost $0.46. The pump happened mostly thanks to the market conditions, which have been favorable for another bull run, but also to some technical developments like the Ethereum upgrade, which have generally increased the trust in the crypto market.
As ADA approached the magic $500 million trade volume line, it remains to be seen whether it can surge above the $0.5 holding line. Even that is a far cry from Cardano's all-time high of $2.96 from September 2021, but it would be a welcomed signal to its investors. Some even claim that it would spur a wave of new investments, helping push the price even higher.
Ecoterra is also benefiting from favorable conditions on the market, as its presale is getting huge attention both from whales and small investors. It helped it push through a critical $1 milestone in a matter of weeks, helping get it on its feet and creating a huge momentum as it races toward its hard cap goal.
Will Ecoterra Challenge Cardano for the Title of the Most Environmentally-Friendly Crypto?
Since its inception, Cardano has been hailed as environmentally-friendly crypto, mainly due to its network's low energy consumption and several green projects it was backing. However, the rising Ecoterra has mounted a serious challenge for the title of the most environmentally-friendly crypto.
Ecoterra has introduced a revolutionary Recyle2Earn (R2E) concept that is proving to be a major draw for investors and users alike. The simplicity of the concept combines the people's urge to help fight global climate change with monetary incentives. So, not only are you doing a good deed, but you are also paid for it. It is easy to see why this approach is so alluring and why Ecotera is considered the best green crypto in 2023.
Considering that the recycling market is projected to be worth more than $400 billion by 2030, it is no wonder that investors are flocking to Ecoterra and trying to grab a slice of that pie. Even a small percentage of it could be worth billions, and Ecoterra can potentially nab a lot more than a few percent.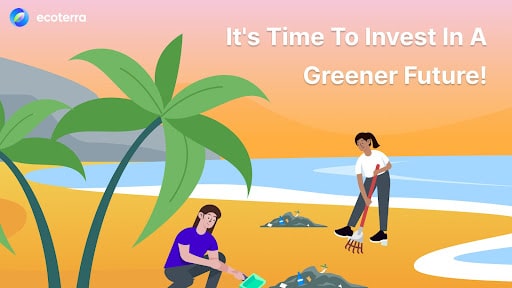 Comparing Cardano and Ecoterra Ceiling
Cardano's ceiling is fairly well-defined by its all-time high price of $2.96 and daily trading volume of $4.6 billion. Ecoterra is less clear in that department, but if we use the total worth of the recycling market as a reference point, we can easily conclude that its potential ceiling is much higher than Cardano's.
Furthermore, it is very doubtful that Cardano can reach its price from September 2021, at least any time soon. On the other hand, we can easily see Ecoterra going online by the end of 2023 and immediately having an impact on the market.
Ecoterra's potential has been recognized early by investors, demonstrated by the speed with which it is blazing through presale milestones and approaching the end stage. As each new presale stage brings a price increase, it wouldn't be smart to wait too long before committing and adding this incredible token to your portfolio.
Ecoterra's listing price is projected at $0.01, which is a 220% increase compared to the current presale price. Nevertheless, it is still considered a conservative projection, as investors are betting on ECOTERRA exploding as soon as it appears on crypto exchanges. In other words, they are betting on making a bundle while performing a public service and helping provide society with a useful tool to keep the environment safe.
Carbon Offset Market Is Ecoterra's Prime Target
The carbon credit market is one of the most important aspects of humanity's efforts to combat the dire effects of climate change. It allows companies to buy and sell carbon credits (each credit representing one ton of carbon dioxide emitted into the atmosphere) according to their needs and keep CO2 emissions under control. Ecoterra will also be present in this market, facilitating the trades with its native currency ECOTERRA.
Combined with R2E mechanics, this will create a strong demand for the token, outpacing anything the competition can offer. This demand will ensure that the ECOTERRA price remains high regardless of the crypto market's volatility, something Cardano cannot avoid and will always be subjected to.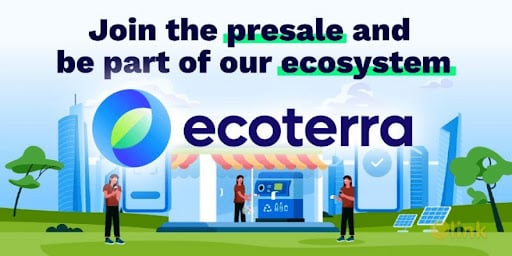 Conclusion
As the effects of global climate change become more and more evident, investors are increasingly concerned with keeping their portfolios as green as possible. Both ADA and ECOTERRA can help them with this goal, but there is no doubt that Ecoterra is the best green crypto in 2023. Not only it will help us save the planet, but it has a massive potential for profit, something investors greatly appreciate, no matter how green they are.