In the last couple of years, we have seen an explosion of metaverse projects, and investors have become more and more interested in such projects. But out of a billion projects that are made each year, deciding which one to invest in can be challenging. One of the projects that stood out more than any other is RobotEra (TARO) which has been growing in popularity over the last couple of months, hitting the 1$ milestone in its first stage of presale with ease. Let's see why RobotEra and its native coin TARO have caught the attention of so many investors and how you can invest in this project yourself.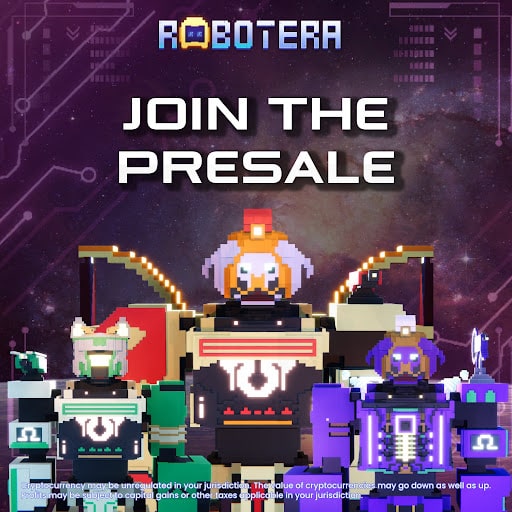 Robots in Space That Can Earn You Money 
RobotEra (TARO) is a new metaverse play-to-earn game where players can explore and rebuild a virtual planet called Taro using robots as avatars. Each robot can be assembled with different attributes and skills, which can be added by mining minerals, building factories, collecting raw materials, and much more. Each robot will be a unique NFT that can be sold for income.
The whole game is set up in a postapocalyptic world called Taro, and the aim of the game is to rebuild the planet. By making progress in the game, players earn more tokens and rewards. The planet Taro is divided into seven continents. Each continent consists of numerous players' lands, and each continent has its set of unique minerals and raw materials players use to build their robot avatars and rebuild the planet.
If some of the minerals or materials can not be found on their land and continent, players can travel to the public continent and find those materials there. The native token of the game is TARO, a utility token that will be used for transactions and interactions, and it is now available for an all-time low price at its first stage of the presale.
Will RobotEra Be the New Decentraland?
Decentraland is one of the most popular and oldest metaverse games that has become well-established in the crypto world. However, the team behind the RobotEra is determined to improve all the shortcomings of the metaverse games we have seen so far, including the Decentraland, creating a metaverse game that will become even more popular.
The goal of the RobotEra project is to create a powerful multi-dimensional metaverse platform that will integrate entertainment, exploration, integration, creativity, and management that will allow players to benefit from different kinds of digital assets and cryptocurrencies. The team behind the project wants to create a second world for all interested players that could financially gain from playing the game. The platform will have its own marketplace where the players will be able to trade their robot NFTs and other assets they earn in the game. 
What sets RobotEra apart from other similar projects is that the whole project will have a completely decentralized governance DAO (decentralized autonomous organization). With DAO governance, all players will be able to propose how they wish tokens to be used and distributed in their treasury. Community members can also earn money with their efforts in the game, and players can also stake TARO coins if they wish. 
Currently, the presale stage one of the TARO tokens has raised over $1 million dollars, which promises huge potential for the game in the future.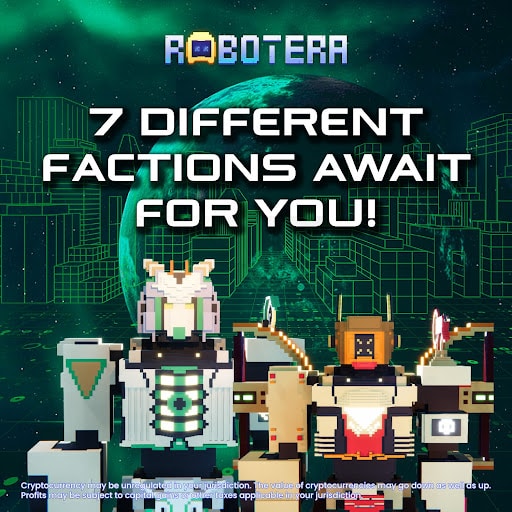 How to Buy Your First TARO Coin?
The TARO token will power up the whole ecosystem of the RobotEra metaverse, and it will be one of the assets players will have to own if they wish to advance in the game and ultimately earn money this way. 
The TARO is an ERC-20 utility token built on the Ethereum blockchain. It will be used by gamers but also by developers and publishers. The TARO can be bought with ETH and USDT, and once the presale is over, buyers will be able to claim their coins. Here is how to buy TARO in a couple of simple steps: 
Step 1

– Instal MetaMask wallet on your browser or use some of the supported wallets, such as Trust wallet.

Step 2

– Click connect wallet. 

Step 3

– Choose how you wish to purchase TARO with ETH or USDT. Make sure you have enough ETH or USDT to make the purchase and click submit. 

Step 4

– Once the presale is over, visit the RobotEra website and claim your tokens. 
We have already mentioned that the TARO presale stage one will finish soon, and once this stage is over, the presale will continue in a couple of stages. Each stage will bring an increase in the price of the TARO. Buyers that invest now for this price will earn profit by the end of the finishing stage without waiting for the coin to launch on the market. Hurry and buy it now until the price changes.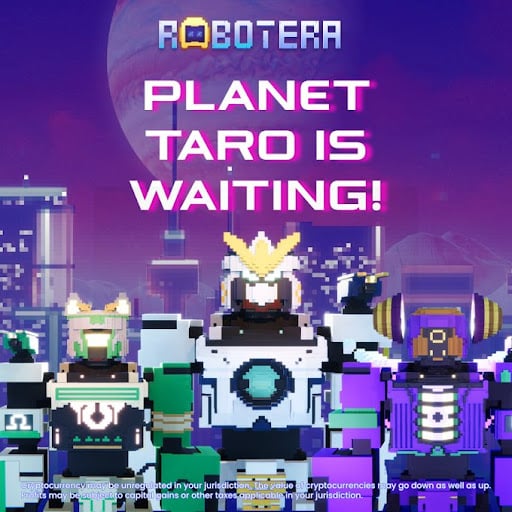 Investing in Metaverse Projects
A couple of years ago, investing in metaverse projects probably seemed like a bad idea for many crypto enthusiasts. But as years pass by, we can see so many metaverse projects and games exploding on the market. There is no doubt that the gaming industry has the strongest economy in the world, and it is no surprise that the projects that combine fun games and the crypto world are successful and popular. 
Projects like RobotEra, built around a strong community and dedicated team, and with popularity like this (over a million dollars has been raised), are set to become the next big thing. Even though there are no guarantees that any one project will succeed in the crypto world, RobotEra does seem promising, making it a worthwhile investment.