Taylor Barnette leaving Virginia basketball program
Published Wednesday, Jul. 10, 2013, 1:52 pm
Join AFP's 112,000 followers on
Facebook
,
Twitter
and
YouTube
Connect with AFP editor Chris Graham on
LinkedIn
News tips, press releases, letters to the editor:
augustafreepress2@gmail.com
For advertising inquiries, contact us at
freepress@ntelos.net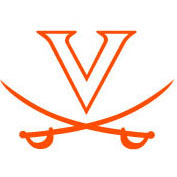 Virginia men's basketball head coach Tony Bennett announced Wednesday (July 10) that sophomore guard Taylor Barnette (Lexington, Ky.) is leaving the Cavaliers' program.
"Taylor has informed me that he has decided to transfer from our program," Bennett said. "His main reason is that he wants a bigger role as a player at another school. His release will be granted and we wish him well."
The 6-3 Barnette averaged 2.6 points and shot 43.2 percent (19-of-44) from 3-point range in 26 games during his freshman season at UVa in 2012-13. Barnette, who started two games for the Cavaliers, tallied a career-high 13 points in a 68-50 win over St. John's in the NIT second round.
"I am grateful for the opportunity given to me by Coach Bennett and his staff," Barnette said. "I will miss all of the great people I have had the opportunity to live life with this past year, especially all of my awesome teammates."