FMS breaks open close game with big run, rolls past New River, 115-81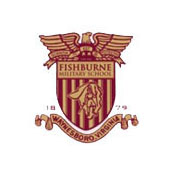 A 26-3 Fishburne run broke open a close game, and the Caisson postgrads sailed from there to a 115-81 win over New River Community College on Sunday.
FMS (18-5), perhaps looking ahead to Wednesday's matchup with #3 Hargrave, led just 54-53 at halftime, but the Caissons came out strong on both ends of the floor to open the second 20 minutes.
Will Darley (Maryland-Baltimore County) led six Fishburne players in double figures with 18 points and also pulled down a team-high eight rebounds.
Zach Lewis (Canisius) had 16 points and seven steals for Fishburne, which will play host to rival Hargrave Wednesday night at 7 p.m.

Comments