Tag: republicans virginia
Republicans in the Virginia House of Delegates pre-filed the first legislation of the 2016 General Assembly session Monday, laying the foundation for a strong policy agenda on transportation, energy, education and the economy. Monday is the first day Delegates and Senators can file legislation for the 2016 session.
---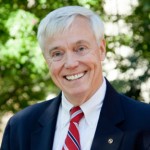 The Virginia House of Delegates Republican Caucus unanimously elected its leadership team at an organizational meeting Sunday and nominated Delegate William J. Howell (R-Stafford) for an eighth term as Speaker. Majority Leader Kirk Cox (R-Colonial Heights), Majority Caucus Chairman Tim Hugo (R-Fairfax) and Majority Whip Jackson Miller (R-Manassas) were each also elected unanimously.
---