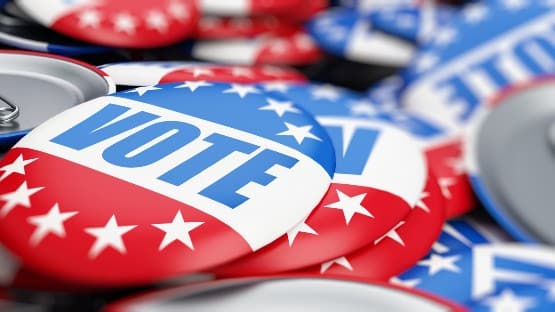 The Virginia Department of Elections (ELECT) is taking action to ensure the most accurate voter records as early voting begins Friday for the 2023 November General Election.
"Secure elections start with accurate voter lists," said Commissioner Susan Beals. "Virginia now updates our voter list using data coming directly from one-to-one data sharing agreements with neighboring states and partnerships with state and federal agencies."
Virginia has signed six data sharing agreements in order to securely compare voter lists and identify potential voter fraud. Beals has partnered with the chief election officials of Washington, D.C., Georgia, Ohio, South Carolina, Tennessee and West Virginia to identify duplicate registrations and potential double voters.
For the first time ever, ELECT conducted two National Change of Address mailings in February and July 2023 to voters who may have moved, and identified a record number of 260,653 inactive voters. ELECT promptly set the voters to inactive status and began the process of removing them from the voter list, as required under the National Voter Registration Act. ELECT is also leveraging its partnership with the Department of Motor Vehicles to collect license surrender data from more states than ever before. The data will be used in accordance with state law to contact voters who may have moved out of state and provide them the steps to cancel their voter registration.
ELECT cancelled an historic record of 77,348 deceased voters in the past 12 months by simplifying the reporting and removal process. By partnering with the Virginia Department of Health, ELECT was able to conduct an historical audit of death records back to 1960, which identified 18,990 records not previously shared with the department. ELECT introduced new tools for registrars to confirm the death of a voter, including a new database for identifying out of state deaths and a new a form to simplify reporting the death of a loved one. The changes resulted in recognition by Congress for Virginia as a model for other states from the Chair of the United States House Administration Committee's Subcommittee on Elections.