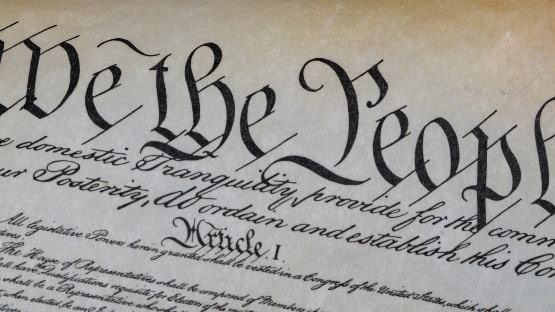 Ahead of Friday's 100th anniversary of the Equal Rights Amendment, Virginia Congresswoman Jennifer McClellan signed a discharge petition to compel the House to vote.
The vote on H.J. Resolution 25 would determine the affirmation of the ERA as the 28th Amendment to the U.S. Constitution. The vote would also remove the arbitrary ratification deadline for the ERA and enshrined it into law.
McClellan, a Vice Chair of the Congressional ERA Caucus, joined the Virginia National Organization for Women (NOW), Sen. Tim Kaine of Virginia, Rep. Pressley and other members of the House and Senate to send the ERA Centennial Bus to Seneca Falls in honor of the anniversary.
"247 years ago, Thomas Jefferson wrote in the Declaration of Independence that all men were created equal and endowed by their creator with the unalienable rights of life, liberty, and the pursuit of happiness. 175 years ago, Elizabeth Cody Stanton wrote women into the sequel, the Declaration of Sentiments, adopted by the Seneca Falls Convention," McClellan said."155 years ago, the 14th Amendment promised equal protection under the law, and 100 years ago, its sequel, the Equal Rights Amendment, was introduced. From the beginning of the women's rights movement, women of color have been fighting to make the ideals of this country true for everyone. I'm proud to have done my part by leading the fight in the Senate of Virginia to make Virginia the 38th and final state necessary to ratify the ERA. Unfortunately, our work still isn't done. As the first Black woman elected to Congress from the birthplace of American democracy, I am proud to continue the fight to enshrine the ERA into the U.S. Constitution."