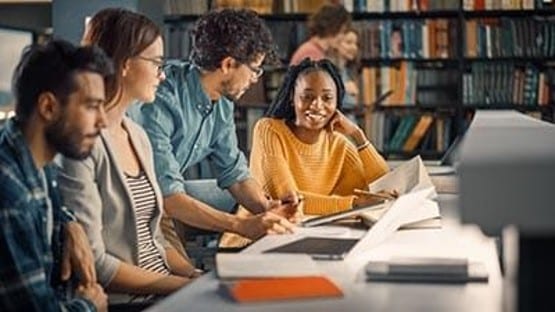 College is a time of fresh starts and new journeys for America's youth.
But it can also be a time of elevated vulnerability.
"Attending college is a pivotal time that involves meeting new people and testing the waters of independence," Celia Williamson, who works on anti-trafficking studies with the University of Toledo, said.
Williamson said a disproportionately higher rate of sexual assaults happen on college campuses and sex trafficking is also a risk for college students.
"In some instances, it is also a time when some learn about human trafficking in their classes and decide to become anti-trafficking advocates," she said.
U.S. Catholic Sisters Against Human Trafficking (USCSAHT) will host a webinar on Sept. 13 at 1 p.m. EST with a focus on human trafficking what is happening on college campuses across the United States.
"Key to our efforts in the work to end human trafficking is prevention through education," USCSAHT Executive Director Katie Boller Gosewisch said. "We want to empower students and educators with the tools they need to properly protect themselves and each other."
According to the Polaris Project, 16,658 sex trafficking victims were identified in the U.S. in 2020, and 10,359 trafficking situations were reported to the National Human Trafficking Hotline in 2021 with a total of 16,554 likely victims of trafficking identified. Exact numbers are unknown because trafficking remains underreported, but cases of human trafficking on U.S. college and university campuses have been confirmed by Campus Safety.
Three long-time advocates and scholars will discuss how they and their students are working to serve victims and survivors and disrupt human trafficking.
Panelists will include Dominique Roe-Sepowitz, associate professor at Arizona State University, Celia Williamson from the University of Toledo and Tony Talbott, director of Advocacy of the Human Rights Center at the University of Dayton.
"Colleges and universities are key actors in the fight against human trafficking as well as locations where trafficking may occur," Talbott said.
According to the Dept. of Homeland Security, traffickers have increasingly turned to the internet to identify and lure victims, but do still recruit in physical meeting spaces.
Traffickers may reach victims on college campuses via:
Popular meeting places: This can include places like student unions, bars, off-campus parties, or anywhere else large numbers of students may congregate regularly.
Social media, online and dating apps: Traffickers often use the internet to reach victims because they can take advantage of personal information shared online to exploit perceived hardships or insecurities to gain trust.
Peer-to-peer recruitment: Campuses have many young people in one place, which can create opportunities for traffickers to coerce their victims into recruiting their peers. Victims who are made to recruit other victims are typically called "bottoms."
Deceptive offers of employment or romantic relationships: Traffickers can take advantage of the economic instability of college students by offering them jobs, such as modeling, that may be too good to be true. Entering romantic relationships or providing emotional support are also common ways for traffickers to control and manipulate their victims.
Taking advantage of financial instability: Traffickers may take advantage of students by coercing them into opening up lines of credit and then running up their debt. Traffickers may then tell their victims the only way to pay off debt is to engage in sexual acts for money.
USCSAHT works to end human trafficking by providing educational resources, giving presentations and raising awareness.
"It's been amazing to see the very genuine commitment to end human trafficking from sisters all over the world," Williamson said.
Registration for the webinar is available online.