Global warming is a problem that we are all very well aware of, and it is becoming obvious that a proactive approach must be taken to stop its progression. It is necessary to raise awareness about all the small efforts we can make to contribute to the overall change that must happen. Ecoterra is a crypto project that just got introduced, and it seems that it will change the world by showing people that engaging and being active in protecting the environment doesn't have to be difficult. Its reward system will be a great incentive to people who are still reluctant to take necessary steps towards a greener future!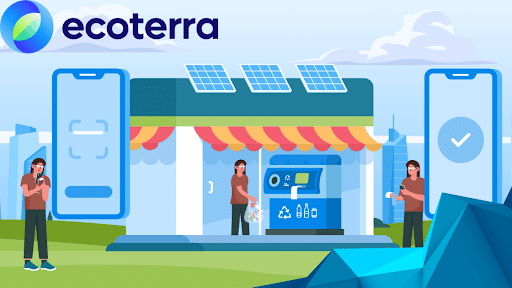 Recycling is Easy with Ecoterra 
Recycling is crucial for saving energy and preserving trees. However, despite people being aware of the beneficial effects, it sometimes looks like there is not enough enthusiasm to implement it in their daily routines. There are various reasons that people give for not recycling, so 39% of people complain about inconvenient access. 
On the other hand, 35% lack space for the necessary bins, while 29% complain about the lack of time for waste separation. However, this can be seen as a lack of interest in finding a solution, and it can be resolved with a clear plan and a goal ahead. Ecoterra is a project that aims to help people understand just how important recycling is and to reward them for taking the time to make an effort. 
Recycle-to-earn with Ecoterra 
After numerous projects implementing play-to-earn and move-to-earn mechanics, Ecoterra now implements the concept called recycle-to-earn. This means that recycling a jar or a water bottle will mean that person will get $ECOTERRA tokens in return. 
Since these tokens could be exchanged for fiat currency, it instantly becomes the perfect way to engage people and help them make steps that will be beneficial for the planet but also for their budget. In addition, ECOTERRA token holders will be able to stake the tokens, which will result in passive income. The simple system will clearly show that every person can make a difference and that it doesn't require any complicated steps.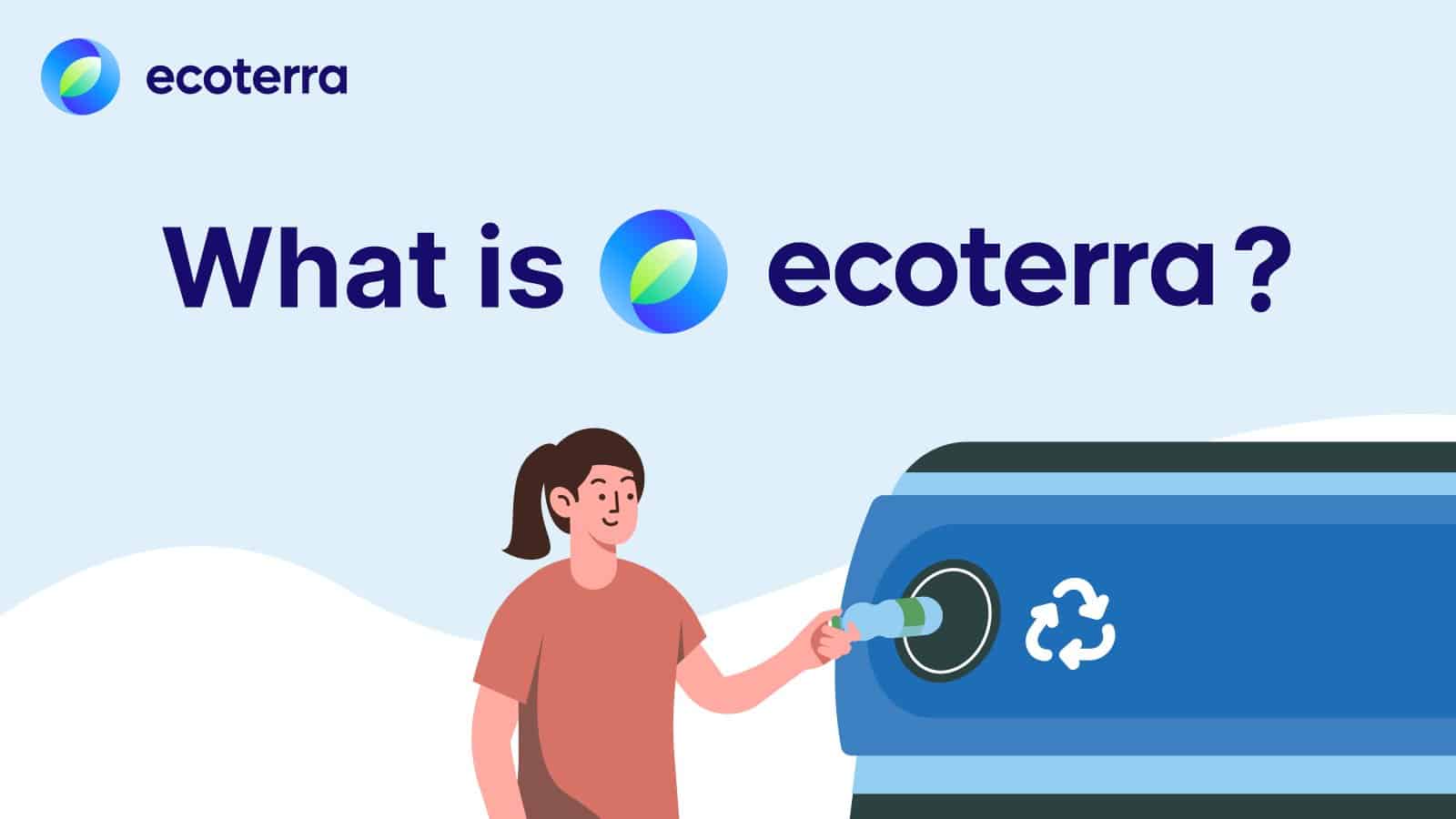 The features of Ecoterra's app
Ecoterra will work on creating a system that will be easy to use in the long run. This will be done with the help of smartphones that we use on a daily basis, so there will be an Ecoterra app where each effort will be recorded to gather the rewards and the wallet where the users will be able to see the amount of ECOTERRA tokens collected. 
Besides, the users will have access to a map of the RVMs (reverse vending machines) and the location of the nearest one so that the user can find it easily and recycle the wanted items. Once the recycling is done, the user will take the receipt. The user should take a photo of the receipt by using the app. This way, the activity will be recorded, and the user will get a reward. 
The benefits don't stop there because the users who have solar panels can scan their electric bills. This way, the users will contribute to overall sustainability, and the more efforts they make, the bigger the rewards will be. The rewards will pile up, and these tokens can be used to donate to the environmental projects of their choice, stake, hold or simply sell, which is left to the user to decide.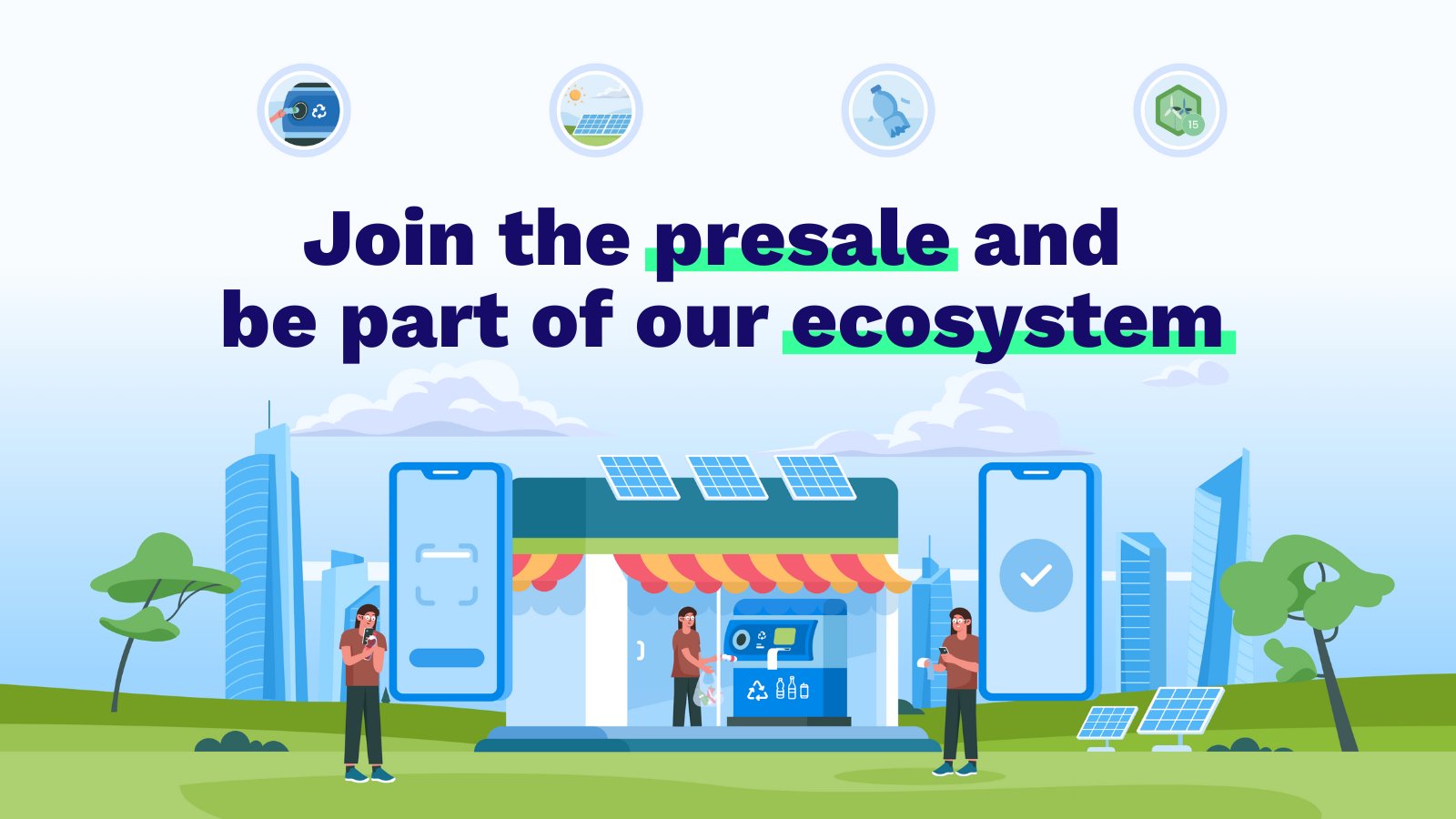 The importance of the Ecoterra project is immeasurable
Lately, crypto projects are shedding light on the carbon market that was reserved in the past for big companies. Every new green project that appears makes it closer to the users, helping them understand that there is a place for everyone to join. Ecoterra's built-in carbon offset marketplace is another reason why its native token, ECOTERRA, could explode in the future. The marketplace allows individuals and businesses to use ECOTERRA to buy carbon offsets – thereby helping to combat climate change. 
The goal of EcoTerra is to offer versatile and flexible solutions that can benefit everyone involved. Some of the reputable brands committed to sustainability are H&M, The North Face, and Patagonia, and brands like these could benefit from Ecoterra. However, these are not the only ones, but also consumer goods companies such as Heineken and Dr Pepper because they use materials that can be recycled and reused. 
Verra.org, one of the leading experts in this area, has verified that the carbon offsets available through the Ecoterra marketplace have been fully certified. So, investors in these offsets are protected from fraud and can feel confident that they are making an impact. Besides, Certic confirms that Ecoterra is 100% verified, giving one more reason to investors to be at ease when it comes to buying ECOTERRA tokens. 
The Presale of ECOTERRA tokens is ongoing
There will be 2 billion ECOTERRA tokens in total. Half will be available during the presale, which is already progressing at a very rapid pace. 20% will be reserved for ecosystem liquidity, 10% will be reserved for listings, and the remaining 20% will be divided for marketing, team, and corporate adoption. 
The price of ECOTERRA tokens will keep increasing throughout the stages, which is why becoming an early investor could bring the biggest amount of tokens if you invest now. If you wish to start recycling and do something good for your budget but also for the planet, get your ECOTERRA tokens before their price pumps!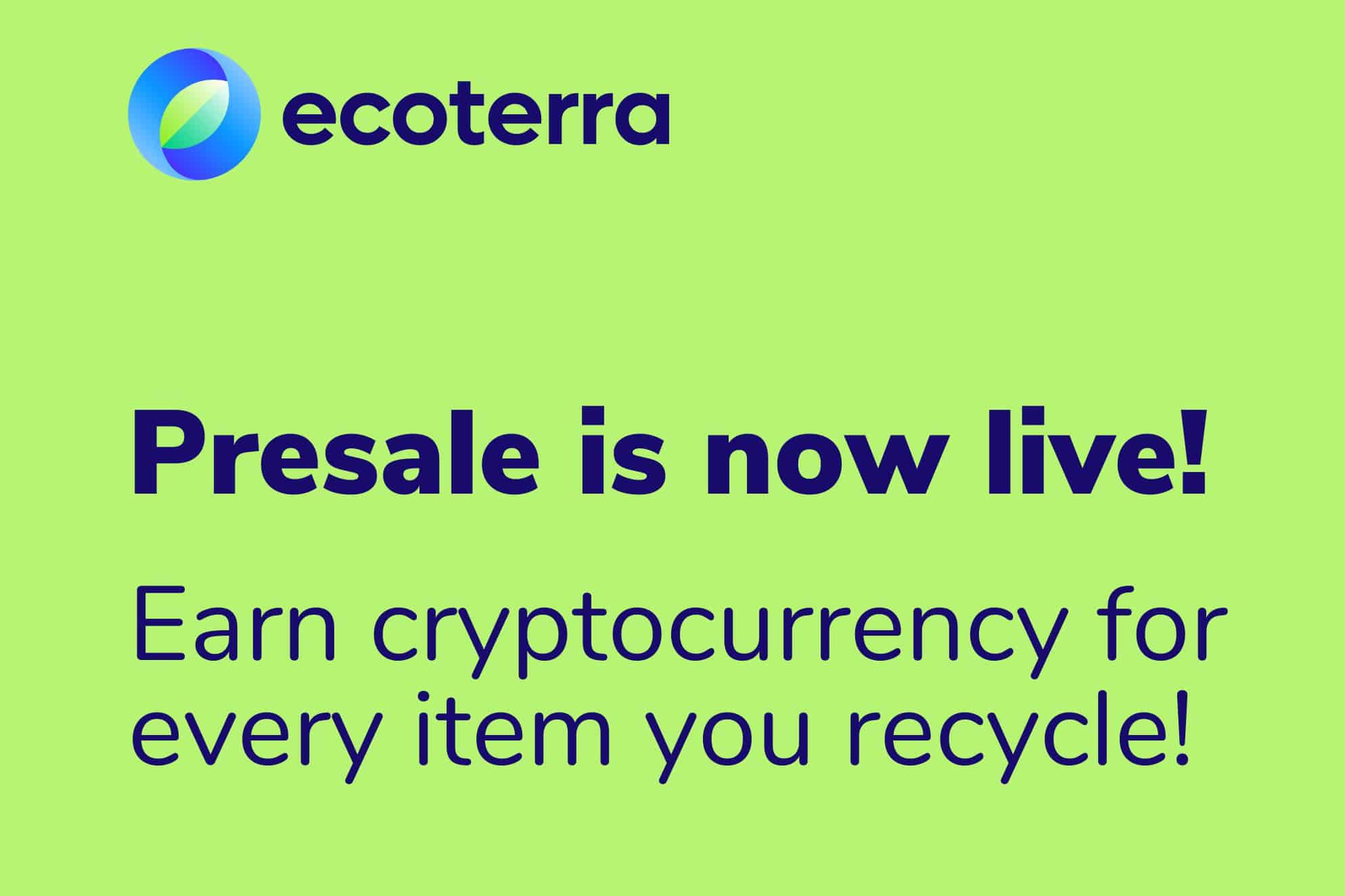 Conclusion 
The green cryptos are gaining popularity lately, and there is no doubt that they will keep evolving. EcoTerra is a crypto that will surely keep growing because not only is it useful for fighting climate change, but it is also quite beneficial for the users as well. Investing in ECOTERRA now while the price is affordable makes perfect sense if you are ready to join the movement and reap the benefits!