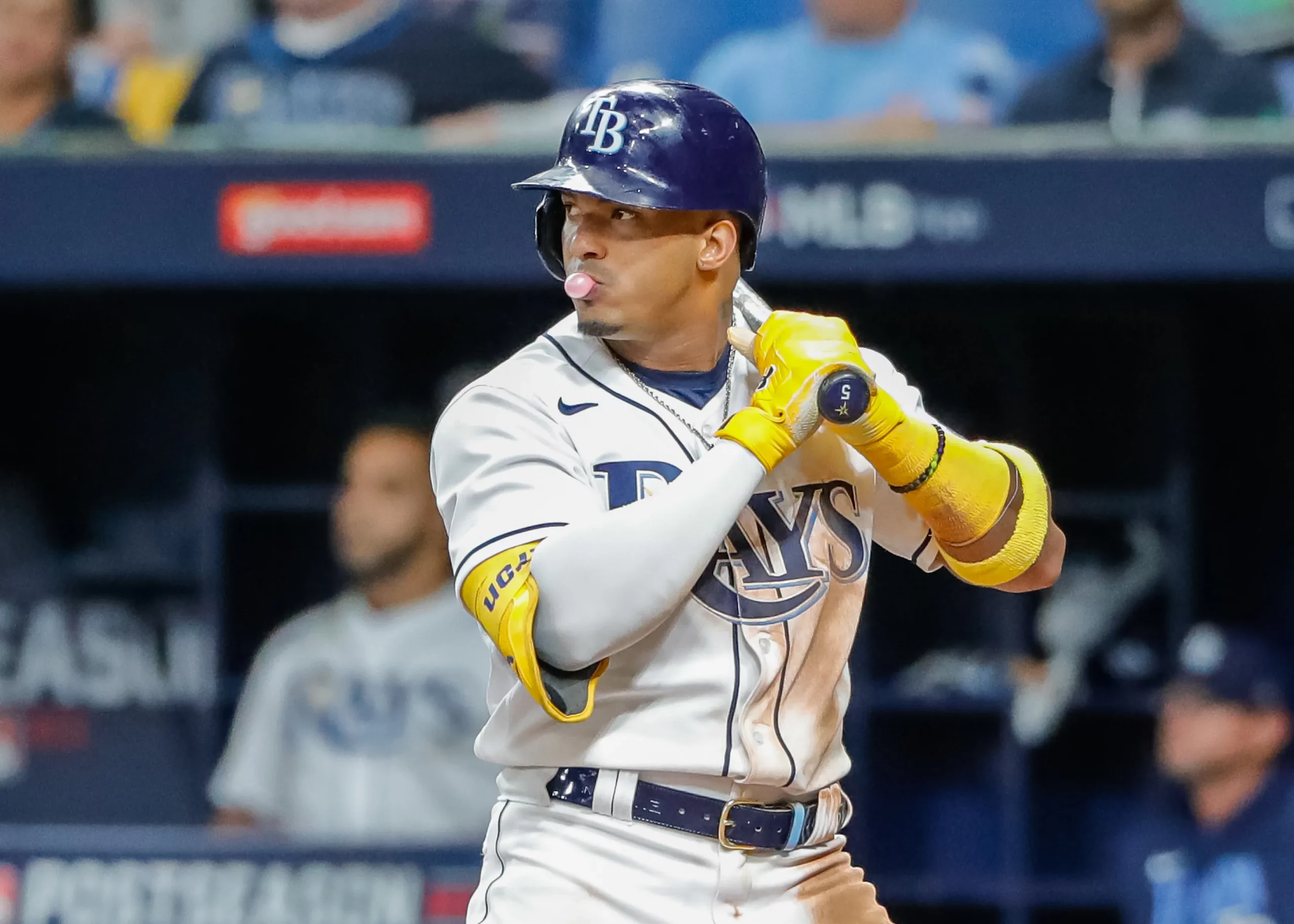 We're going to see many MLB games today to profit from at the best major online sportsbooks. Continue reading below to get our best MLB picks and parlays of the day.
---
How to Bet on the MLB Games Today
---
MLB Picks and Parlays | Best Parlay Bets for the MLB Games Today
Below, we'll go over three picks of the day for MLB games and give bettors a parlay of the day.
MLB parlay betting has become a big thing over the past few years. Parlays allow us to make more money on just a few dollars and are always profitable.
Best MLB Parlay Picks Today (July 10): Tampa Bay Rays ML (-135)
With our first MLB betting pick of the night, let's go with the Tampa Bay Rays to beat the Cincinnati Reds outright. This is the perfect spot for the Rays to get a much-needed win, especially with Shane Baz getting the star. Shane Baz has had decent stuff to start the season, but he also has nights where he doesn't look great. Fortunately for us, he's coming off an outing against a tough Toronto Blue Jays lineup where he threw six innings of one-run baseball and was able to get the win.
If the Rays can come out and do everything that they're expected to, this is a game that they should easily be able to win and we can great some great odds on it.
Best MLB Parlay Picks Today (July 10): Milwaukee Brewers ML (-170)
With our second MLB betting pic of the day, let's go with the Milwaukee Brewers to win on the moneyline. The Brewers have been one of the more interesting teams in all of baseball this season and have managed to only win five out of their last 10 games. Fortunately for the Brewers, they are still in first place in the National League Central by 3.5 games in front of the St. Louis Cardinals.
The Pirates have actually been playing decent baseball throughout the past few weeks, but this Brewers rotation should be able to keep their below-average offense at bay. Eric Lauer is going to get the start and he's held hitters in the Pirates lineup to a .250 batting average and an average exit velocity below 87.5 MPH.
Best MLB Parlay Picks Today (July 10): Detroit Tigers +1.5 (-130)
With our final MLB betting pick up the day, let's go with the Detroit Tigers to cover the +1.5 run spread against the Chicago White Sox. Usually, the White Sox are one of our favorite teams to put money on, but there's an argument to be made that they've been the most disappointing team in the league this season. The Tigers have been able to win the first two out of three games of this four-game set and considering that we can get them for +1.5 with some decent odds, it feels like a no-brainer going after them.
The White Sox have struggled mightily this season and that's evident by their 40-43 record and only winning five out of their last 10 games. Something brewing might be going on in Detroit as the Tigers are 7-3 in their last 10 games and I've played some impressive baseball.
Best MLB Parlay Bet Today
Our parlay of the day is going to be taking the three picks that we talked about above.
Take our parlay bet of the day, which offers a great return at +389 parlay odds at BetOnline.