More Meredith Alexis news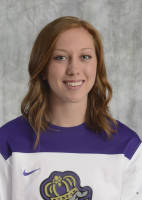 basketball, beyond, Bridgewater, Champion Minnesota Lynx, dawn evans, Eastern Conference, kenny brooks, Meredith Alexis, NCAA, senior, Tamera Young, turner ashby, VA, Verizon Center, Washington Mystics, women
JMU's Kirby Burkholder signs free-agent deal with WNBA's Washington Mystics
One day after the 2014 WNBA Draft, JMU women's basketball senior guard Kirby Burkholder (Bridgewater, Va./Turner Ashby) signed a free-agent contract with the Washington Mystics.
Andrey Semenov, Charles Cooke, Convocation Center, D2 Philadelphia, deficit, Derek Johnson, men, Meredith Alexis, Nick Chrstian, Nick Schlitzer, OT, Peter Alexis, Ron Curry, Taylor Bessick, Tom Vodanovich, virginia, women
JMU basketball slips past D2 Philadelphia in OT in exhibition
Andrey Semenov led JMU to a 73-69 overtime victory in a men's basketball exhibition game against Philadelphia University on Sunday afternoon at the Convocation Center. Semenov accumulated a team-high 28 points, 13 of which came during overtime play, including a...