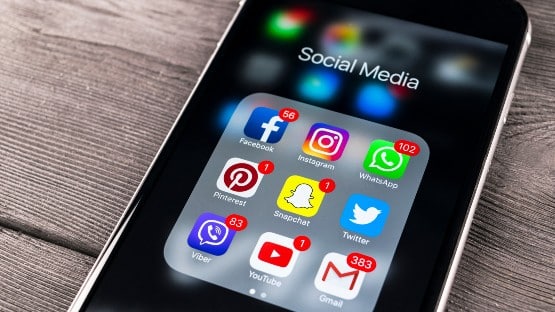 The U.S. Chamber of Commerce has named U.S. Rep. Abigail Spanberger of Virginia's bipartisan Combating Cartels on Social Media Act as one of 15 key bills for addressing immigration and border security challenges.
Spanberger's bill would combat the use of social media by transnational criminal organizations seeking to recruit individuals in the U.S. to support illicit activities.
The national Chamber of Commerce believes the legislation "would achieve important progress toward addressing America's immigration and border security challenges."
"We believe Congress can make meaningful progress to secure America's borders and modernize the broken immigration system," Neil L. Bradley, Executive Vice President, Chief Policy Officer, & Head of Strategic Advocacy, U.S. Chamber of Commerce, said. "Action on these bipartisan bills would be a good start."
By enhancing cooperation between government agencies and private sector platforms, the Combating Cartels on Social Media Act would help law enforcement hold cartels accountable — while also giving border communities and communities across the country the tools they need to engage with and educate at-risk youth who are targeted by the cartels.
The legislation was introduced in March 2023. The national Chamber of Commerce commended Spanberger for working with members from both parties to put forth "bipartisan, commonsense solutions" amid America's challenges.
"As a former federal agent and CIA case officer who tracked cartels and worked narcotics cases, I recognize the national security threat posed by cartels — both to vulnerable populations south of our border and to the Virginians I represent," Spanberger said. "Unfortunately, we've seen a stark uptick in cartels using social media platforms to recruit drivers to help with human smuggling operations. Our bipartisan bill goes after these criminals, holds them accountable for preying on vulnerable populations, and recognizes the urgency of the crisis at our southern border. I appreciate the U.S. Chamber of Commerce's commitment to finding common ground on one of the most challenging, complex, and pressing issues of our time."
Spanberger leads the bill with U.S. Reps. Dr. Michael C. Burgess of Texas and Juan Ciscomani of Arizona. U.S. Sens. Kyrsten Sinema of Arizona, James Lankford of Oklahoma, Mark Kelly of Arizona and Bill Hagerty of Tennessee lead companion legislation in the U.S. Senate.