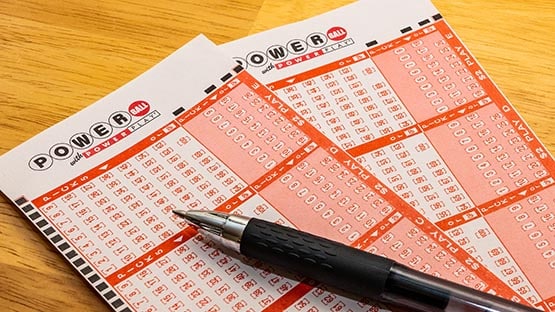 The Powerball jackpot now stands at an estimated $835 million for the next drawing on Wednesday night after no jackpot winner on Monday.
The prize ranks as the game's second-largest jackpot this year and the fourth-largest jackpot in the history of the game.
No ticket matched all six numbers drawn Monday night – white balls 10, 12, 22, 36, 50 and red Powerball 4. The Power Play multiplier was 2X.
The Monday drawing produced more than 1.2 million winning tickets across the country, including four tickets (three in Florida and one in Oregon) that matched all five white balls to win $1 million prizes.
Other big wins from Monday night include 32 tickets that won $50,000 prizes and six tickets that won $100,000 prizes.
The Powerball jackpot was previously won on July 19, when a ticket in California matched all five white balls and the red Powerball to win a $1.08 billion jackpot. Since then, there have been 29 consecutive drawings without a grand prize winner.
If a player wins the jackpot on Wednesday night, they will have the choice between an annuitized prize worth an estimated $835 million or a lump sum payment estimated at $390.4 million. Both prize options are before taxes. If the winner selects the annuity option, they will receive one immediate payment followed by 29 annual payments that increase by 5 percent each year.
Powerball tickets are $2 per play.
Tickets are sold in 45 states, the District of Columbia, Puerto Rico and the U.S. Virgin Islands.
More than half of all proceeds from the sale of a Powerball ticket remain in the jurisdiction where the ticket was sold.
Powerball drawings are broadcast live every Monday, Wednesday and Saturday at 10:59 p.m. EST from the Florida Lottery draw studio in Tallahassee. Powerball drawings are also live streamed on Powerball.com.
More than half of all proceeds from the sale of a Powerball ticket remain in the state where the ticket was sold. All Virginia Lottery profits go to K-12 education in Virginia. In Fiscal Year 2023, the lottery raised more than $867 million for K-12 education, making up approximately 10 percent of Virginia's total K-12 school budget.
The overall odds of winning a prize are 1 in 24.9. The odds of winning the jackpot are 1 in 292.2 million.