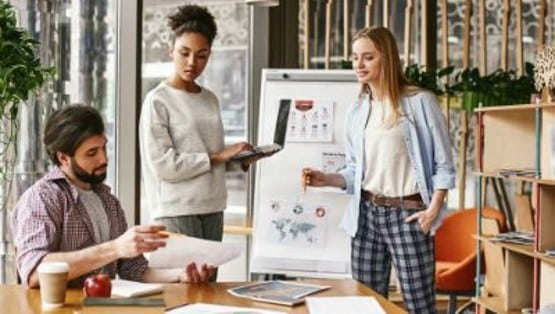 The buzz in the business world is that merely mentioning artificial intelligence (AI) causes a company's stock price to rise.
The huge influence of AI on the stock market is supported by research from WallStreetZen, which revealed companies that mention AI saw an average stock price increase of 4.6 percent, nearly double that of companies that did not mention AI.
Sixty-seven percent of companies' stocks rise after the mention of AI, compared to an average rise of 8.5 percent.
Among the top 10 companies whose stock prices increased the most after the mention of AI are Adobe, Meta and Nvidia. After AI was mentioned 150 times in earnings calls, Nvidia's stock increased by 26.3 percent.
AI was mentioned 366 percent more in the second quarter of 2023 compared to the first quarter.
In 2022, mentions of AI increased by 171 percent more in the fourth quarter compared to the third quarter.
AI mentions reached an all-time high of 7,358 times in the second quarter of 2023, an increase of 366 percent from the first quarter.
Despite the positivity on the stock market, while 80 percent of all AI-related mentions in the first quarter of this year were positive, only 59 percent were positive in the second quarter.