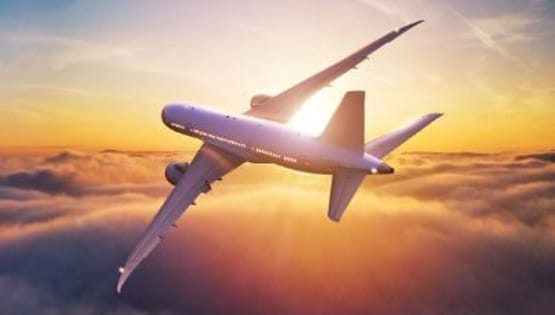 The 2023 FAA reauthorization bill passed the U.S. House last Thursday with a 351–69 vote.
The legislation, necessary every five years to fund the Federal Aviation Administration, provides more than $100 billion for aviation programs. H.R. 3935, the Securing Growth and Robust Leadership in American Aviation Act, will maintain American leadership in aviation safety and aerospace innovation, strengthen and diversify the U.S. aviation workforce, invest in sustainability and resiliency efforts, and improve consumer protections and accessibility.
House Transportation and Infrastructure Committee Chair Sam Graves of Missouri, Ranking Member Rick Larsen of Washington, Aviation Subcommittee Chair Garret Graves of Louisiana and Aviation Subcommittee Ranking Member Steve Cohen of Tennessee introduced the legislation on June 9. The HTI Committee unanimously approved the bill on June 14.
As reported by the AOPA, many issues affecting pilots are addressed in the bill, such as expansion of BasicMed, requiring a list of alternative ADS-B technologies in certain airspace to be published and clarification of flight instruction. The reauthorization bill seeks to eliminate the aircraft registration backlog, establish a working group to address the special issuance process and makes recommendations to ensure timely and efficient medical certification of pilots.
A tight deadline remains for the bill to reach President Joe Biden's desk before current FAA authority expires on Sept. 30, 2023.
Congresswoman Jennifer McClellan of Virginia voted in favor of the bill.
"Passage of today's bill will ensure the FAA has the necessary federal funding to maintain America's position as the global leader in aviation safety and innovation," McClellan said. "I was proud to support this legislation to strengthen and diversify our aviation workforce, improve consumer protections and accessibility, and make groundbreaking investments in sustainability and resiliency. The FAA reauthorization bill will create good-paying jobs in aviation and continue to boost our nation's economy."
McClellan opposed the DCA perimeter slots amendment, however, which would have added an additional seven slots to Reagan National Airport. The amendment was defeated on a vote of 229 to 205.
"I commend Congressman Beyer, my Virginia colleagues and the greater DMV delegation, who pushed back against this harmful amendment," McClellan said. "This amendment would have threatened current regional routes and could have had a direct impact on my constituents in Virginia's Fourth and the millions of Americans who travel through DCA each year."