In the crypto space, eco-friendly investments are making all the buzz lately, for all the right reasons. These "green investments" refer to those that offer monetary profits with the aim of changing the environment for the better. Let's get real; the world is currently leaning towards climate change and it is only through preserving the climate conditions that we can improve the state of our atmosphere. IMPT is one of the innovative crypto projects that is set to change the course of the crypto ecosystem by merging blockchain technology with eco-friendly features.
Eco-friendly investments like IMPT, D2T, RIA, and TAMA have been seen to significantly reduce the harmful emissions released into the atmosphere. This is where carbon offsetting comes into the picture, where individuals are reimbursed for CO2 emissions by earning carbon credits. IMPT focuses on simplifying carbon offsetting by offering the option for users to take part in eco-friendly projects.
Inarguably, the mission and potential of the IMPT coin have made their way into the global crypto space and are already making news. Let's explore what prospects this coin has for big gains in 2023!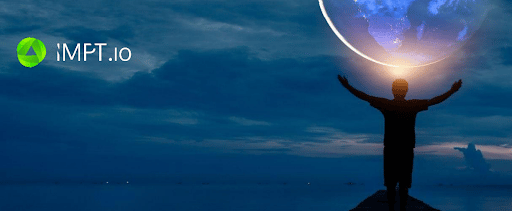 IMPT.io – the green crypto that everybody is talking about 
It usually takes a huge amount of energy to fuel crypto projects, which results in CO2 emissions in the environment. To combat the increasing risk of global warming, IMPT, the new cryptocurrency project, is focusing on using less energy and thus making the environment greener.
IMPT.io is the latest green blockchain project that helps in offsetting the carbon release in the atmosphere and helps businesses and individuals alike to reduce the overall carbon footprint. Users in IMPT can purchase the carbon credits that can be acquired by shopping from the brand the project is in partnership with or by purchasing from the IMPT marketplace. The carbon credits are tokenized for the users to earn them, retire, and burn them as well.
The importance of IMPT in the crypto market 
As the world is leaning towards an environmental crisis, it is now more crucial than ever to take steps to preserve the planet, and IMPT is making it easier for us evermore. This new blockchain project is encouraging all crypto enthusiasts to participate in their journey to make the world greener with the help of blockchain. In terms of global financial markets, the crypto market has a huge percentage of active investors, which means the goal of influencing the masses can only be possible through this industry, and IMPT is already making it a reality.
This revolutionary project is directed towards reducing the carbon footprint by introducing carbon credits that users can buy or acquire by shopping from selected brands. In terms of the effectiveness of these carbon credits, each of them is equal to 1 tonne of carbon offset. Users can access these carbon credits in two ways: by purchasing them from the IMPT marketplace itself or by shopping from the brands the project has partnered with. With the help of immutable blockchain tokens, IMPT keeps track of the carbon credits that are purchased, used, and disposed of.
The future potential of IMPT
The IMPT presale has only launched on October 3rd and has already raised $12,00,000 in pre-sale phase 3. This only shows the market demand for IMPT and its future potential in the crypto space as well. The presale has been going at lightning speed ever since it launched. One of the main reasons, according to experts, lies in the transparent plan that IMPT offers.
As per the official site of IMPT, in the first phase of the presale, users are able to get each IMPT token for $0.018 and only 20% of the total coins that are available. For the upcoming second and third phases, the prices are expected to go up by $0.023 and $0.028 where the investors are able to get hold of 22% and 18% of the available tokens, respectively. With this pace, creators are anticipating the presale to be over sooner than expected, considering the success of IMPT.
Speaking of highly-potential emerging coins, similar progress was noticed with Tamadoge, which managed to raise over $19 million in its presale. That happened in a span of fewer than 2 months.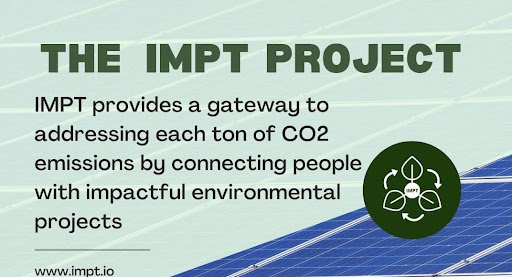 Dash 2 Trade – a new-generation crypto analytics and trading data platform
This project's aim is to provide crypto traders the power of high-performance analytics, social trading, and various other features to take their  trading experience to the next level. Since the very beginning of crypto trading, there has been a shortage of dependable and all-in-one trading platforms that helps one to make informed decisions. Finally, now crypto enthusiasts have a Bloomberg-like terminal dedicated to crypto available to use.
The main reason for its vast popularity and consistently growing success is the core of its entire Dash 2 Trade ecosystem which is built around the native token D2T. Every feature and every aspect of Dash2Trade is powered by D2T which is a capable ERC-20 token running on the famed Ethereum Network. D2T is exclusively available for purchase via public presale which is in its stage 2 at present.
D2T presale has broken several records right from the get-go. It has become one of the few crypto presales that realised up to $2 million in just 72 hours. As per the official D2T website, the presale stage 3 has reached its goal halfway as total fund raised touches $5 million levels. Until stage 3 opens 1D2T = 0.0533 USDT so this is likely the lowest it will cost to buy it. 
There is more than one reason to be hyped up about Dash2Trade because the project intends to revolutionise how we trade crypto. The Dash2Trade platform is complete with features like;
Reliable trading signals to counter buy/sell opportunities

New-gen scoring system for participation in crypto assets

Alerts for new crypto listings

Trading competitions and rewards for subscribers 

On-chain analysis and lots of other beneficial services
There is no doubt that Dash2Trade will prove itself to be a worthwhile investment for crypto enthusiasts. But as an eco crypto too, D2T can be a great alternative to consider before you finalise your crypto investment portfolio for 2023.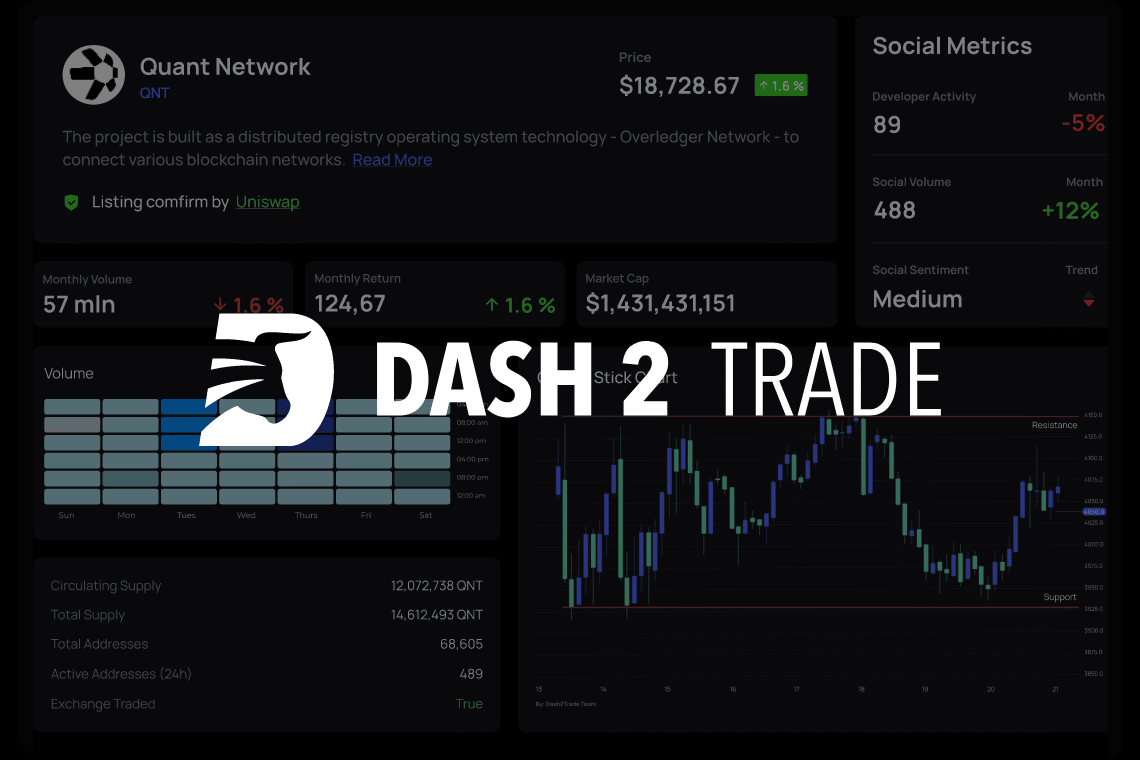 Calvaria (RIA) – the best crypto P2E battle card game
Calvaria: Duels of Eternity is a captivating battle card game that comes with an epic storyline and lucrative rewards for all players. The game will be launched soon in two versions. one of them would be a playable Play-to-Earn game that one can download and install on their mobile devices. This sensational crypto P2E project is built around the concept which makes crypto accessible to the general public.  
The backbone of this project is RIA token which is a utility token based on the ERC-20 standard. This token is available to purchase through presale that is going on in full swing on Calvaria's official website. This token would be directly issued by the Calvaria development team and offer 0% transaction taxes once the game is ready. The RIA presale is already breaking through stage 2 after it raised 480,353 USDT. Now only 17,976,507 RIA tokens are available for purchase.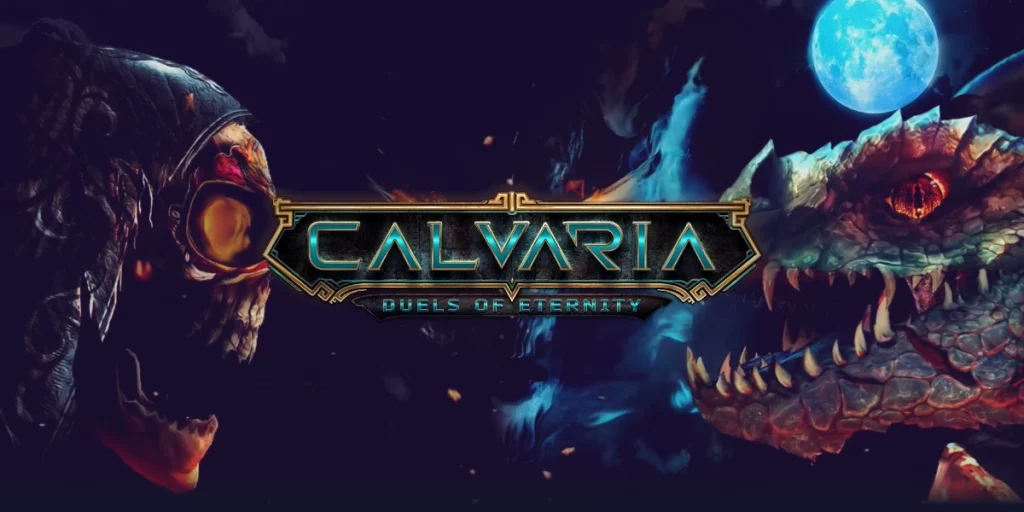 Tamadoge: the most promising crypto project of this year 
It is the concept of Tamadoge that has appealed to most investors, and thus its high demand in the market can be seen. Tamadoge has combined the P2E concept with NFTs and the metaverse, which is known as the Tamaverse as well. As a deflationary token, experts are forecasting that TAMA will soon introduce the burning mechanism that will drive its demand and price even higher as a consequence in the near future.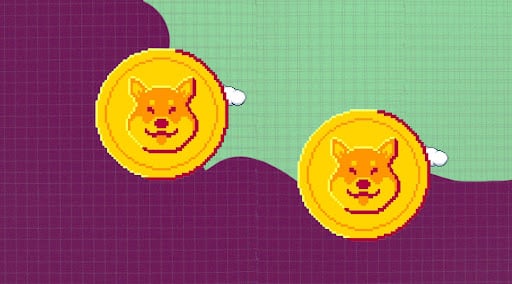 Conclusion 
As more and more investors are joining the greener side of investing in crypto projects like IMPT and Tamadoge, they are increasing in popularity and demand for good reasons.