Due to massive demand and huge investor interest, the team behind C+Charge has decided to upgrade the structure of the ongoing CCHG presale.
Instead of four presale stages, there will now be eight in total. This is great news for those that want to take advantage of these early-stage prices.
The project is gaining more traction with each week that goes by and it has already raised more than $830k in funding.
Let's go through the details and check out why there's so much hype surrounding C+Charge.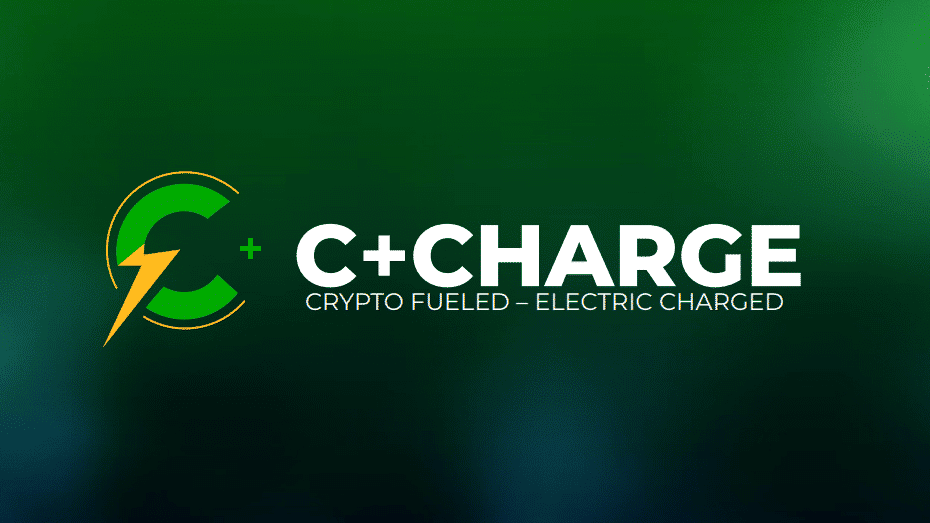 C+Charge Upgrades to an 8-Stage Presale System
The first stage of the CCHG presale ended a few days ago as the project reached the $780,000 target, and is now live in Stage 2.
Media outlets are calling C+Charge the "greenest cryptocurrency of the year" and investors can't wait to see how its plan of democratizing the carbon credit market will pan out.
The platform is bringing a variety of eco solutions to the industry, at a time when we need it the most.
With that in mind, we can expect the 7 remaining stages of the presale to move rapidly and it won't be much of a surprise if the presale ends before the set target date (details are in the table below).
So far, we've seen an 11.5% increase, with the price rising from $0.013 to $0.0145 in the first two stages.
The next increase will come on 15th February, when the value per token will be $0.0160 (10.3% increase).
To help you understand the structure better and know how the presale stages will advance, here's a quick table that breaks down the pricing structure:
As for tokenomics, there's a total supply of 1 billion CCHG tokens that will ever exist and 40% are put away for public sale.
The initial hard cap was set to $6.6 million, but now it's a bit higher at $6.85 million. There's no vesting period for presale investors.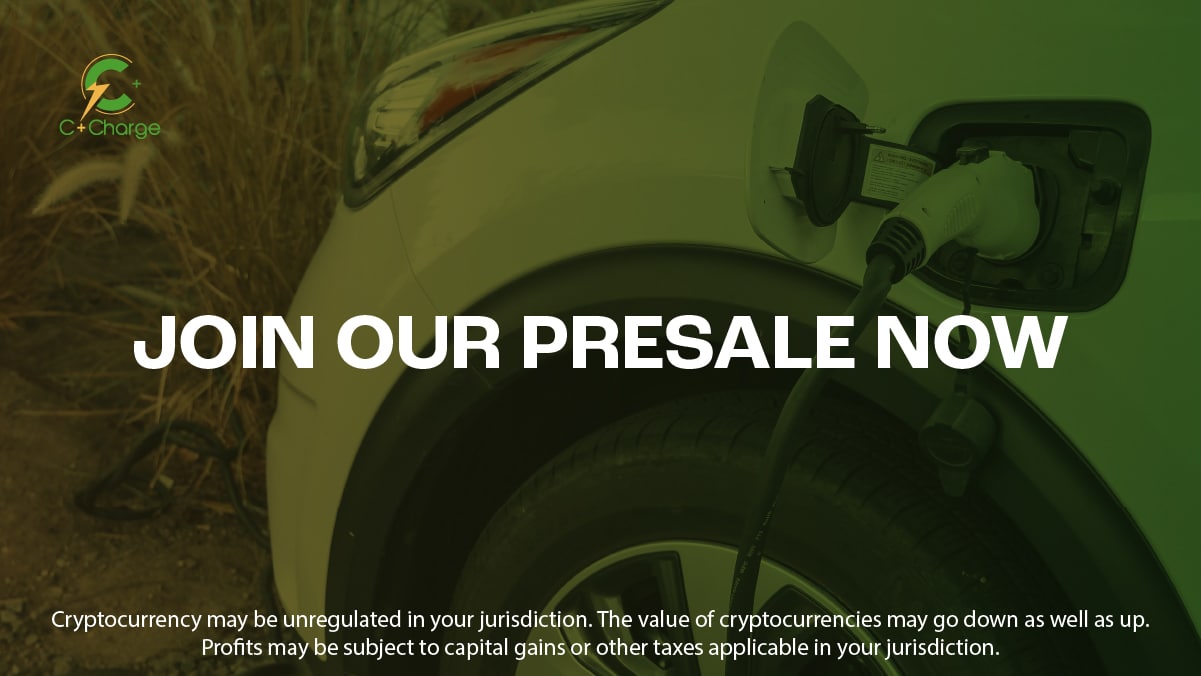 C+Charge Rewards EV Drivers with Carbon Credits
Even though electric vehicle owners have a huge positive impact on the environment, no project to this day has found a way to reward them for this – until now.
C+Charge puts EV drivers first and the developers have created a platform where EV owners will be rewarded with carbon credits each time they go to charge their batteries.
What's more, if you use CCHG tokens to pay at the charging station, you'll be directly removing these currencies from circulation and contributing to the deflationary price system.
The goal is to attract long-term investors and eco-friendly organizations by leveraging the complex carbon market and making it more available to everyone.
Interestingly, by the time the presale ends, those who invested in Stage 1 of the presale will already have seen an 80% ROI. But according to analysts, this is just the beginning.
Robust Mobile App is Also On the Way
C+Charge works as a P2P payment system and as such, the team has decided to launch a robust mobile app to streamline this payment process.
This mobile app will incorporate a geolocation finder feature that will show EV drivers where the nearest charging stations are and whether there's a line there.
Another feature is a built-in crypto wallet where the CCHG tokens that will be used for payments are stored.
As we said, there's an approximate wait duration included so you don't waste time getting to the station only to find out you have to wait for long periods to charge the vehicle.
When you finish charging, you'll be able to access an instant overview of the number of carbon credits you're currently holding.
Notably, C+Charge carbon tokens can be converted into unique NFTs and stored in the mobile app as part of the new reflections module.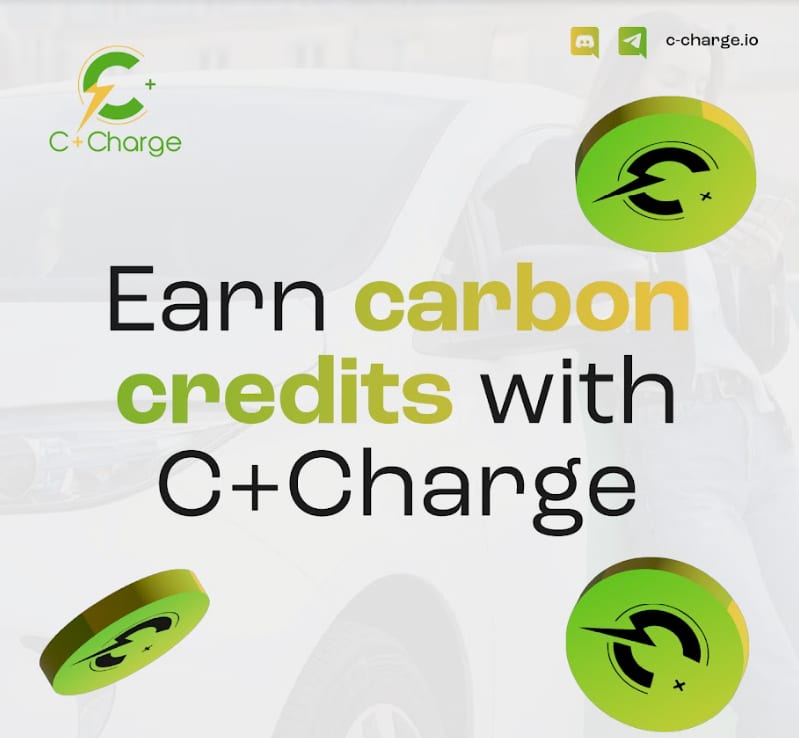 C+Charge Signs its First International Partner
Even though we're not even halfway through the presale, C+Charge has already signed its first international partnership with Perfect Solutions Turkey – a huge player in electricity market trading.
Apparently, Perfect Solutions will add 20% of the EV chargers in Turkey to the CCHG platform.
And what some investors might have missed, C+Charge was actually co-founded by Ryan Fishoff, the CEO of the American Wealth Mining Corporation. His business is primarily focused on cryptocurrencies, environmentalism, sustainable investing, Fintech, wellness, and financial education.
Ryan will serve as C+Charge's lead strategic advisor and there's no doubt that his years of experience in the industry will prove immensely valuable
The Verdict
C+Charge is setting new standards when it comes to eco-friendly cryptos.
Not only has it found a way to democratize the carbon credit market, but it's also taking advantage of a huge industry gap – electric vehicles (EV).
Seasoned experts believe that this project will easily surge by 5,000-10,000% when it goes viral, which makes this current pricing structure even more appealing.
With only a few days left until Stage 3 comes, don't wait too long before you get your first batch of CCHG.