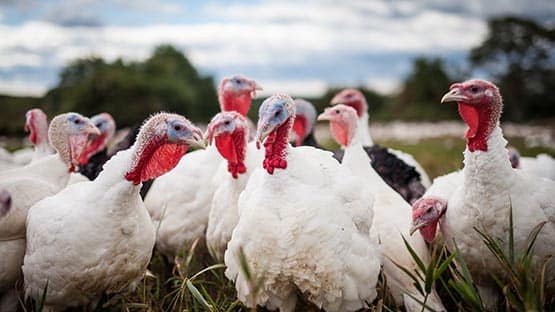 In an agreement to allow the exportation of Virginia turkeys to India, the Indo-Pacific nation will reduce high tariffs on turkey products from the United States.
U.S. Sens. Mark R. Warner and Tim Kaine of Virginia praised an announcement by U.S. Trade Representative (USTR) Ambassador Katherine Tai that the Republic of India will reduce high tariffs on an important Virginia commodity.
"For months we've urged the U.S. Trade Representative to work to reduce the tariffs that make it difficult for Virginia's producers to export poultry products to India. Today, we're proud to report that USTR has finally come to an agreement with India to reduce these retaliatory tariffs. This move will help strengthen the strong partnership between our two nations while generating increased demand for Virginia poultry and supporting economic activity in the Valley," Warner and Kaine said.
According to President and CEO of the National Turkey Federation Joel Brandenberger, the agreement creates an important new market for American turkey producers and will give Indians "more affordable access to a nutritious, delicious protein. NTF congratulates the Office of the U.S. Trade Representative and the leadership of USDA on this accomplishment, and we thank Senators Mark R. Warner and Thom Tillis for spearheading congressional efforts to ensure U.S. turkey growers are able to effectively compete in this fast-growing marketplace."
Virginia was the 6th largest turkey source in America in 2021 with 14.5 million birds. Turkeys play a key role in the Commonwealth's poultry industry, which provides a direct economic impact of $5.8 billion and contributes $13.6 billion in economic activity.
Indian Prime Minister Narendra Modi visited the U.S. in June and met with Warner and Kaine. Previously, poultry products faced significant barriers to the Indian market due to prohibitively high tariff rates.